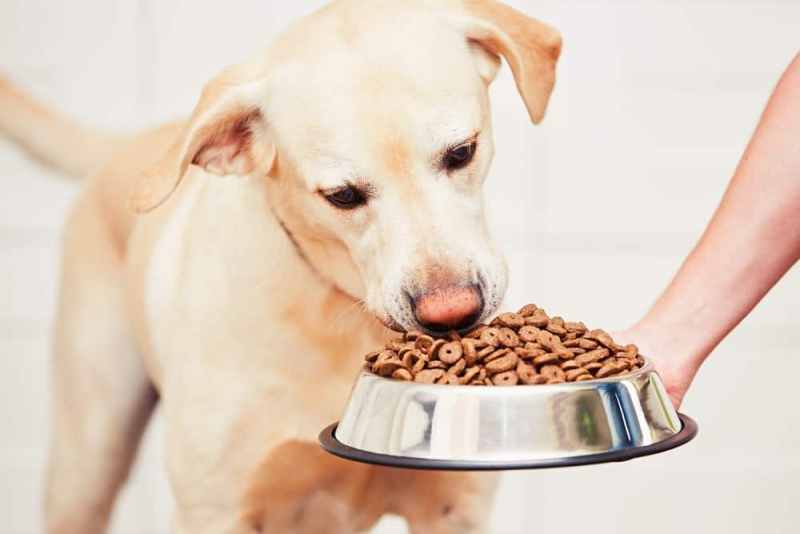 The sixth-largest country in the world, with warm Christmas and wildlife that is borderline haunting for most foreigners. While the wildlife may not be the most welcoming in Australia, it is a great place to be with your pooch. Additionally, being a first-world country, Australia also has plenty of flavorful options for your dog, and most of them are local.
Top 10 Dog Food Brands in Australia
Although Australia has a lot of manufacturers that produce dog food, not all of them are great for your dog, and that's why some international brands are a better alternative. [1]Canstar Blue
1. Black Hawk
This brand is easily one of the best, if not the best dog food producer in Australia. They only use locally sourced ingredients, and they proudly enlist their ingredients for full transparency with their customers. They have a line-up of products catering to puppies and adult dogs alike, moreover, Black Hawk doesn't use any added flavors, soy, or preservatives, making their dog food a safer option. Also, the feedback from owners is strongly positive. With that said, you do need to pay a premium price for this product.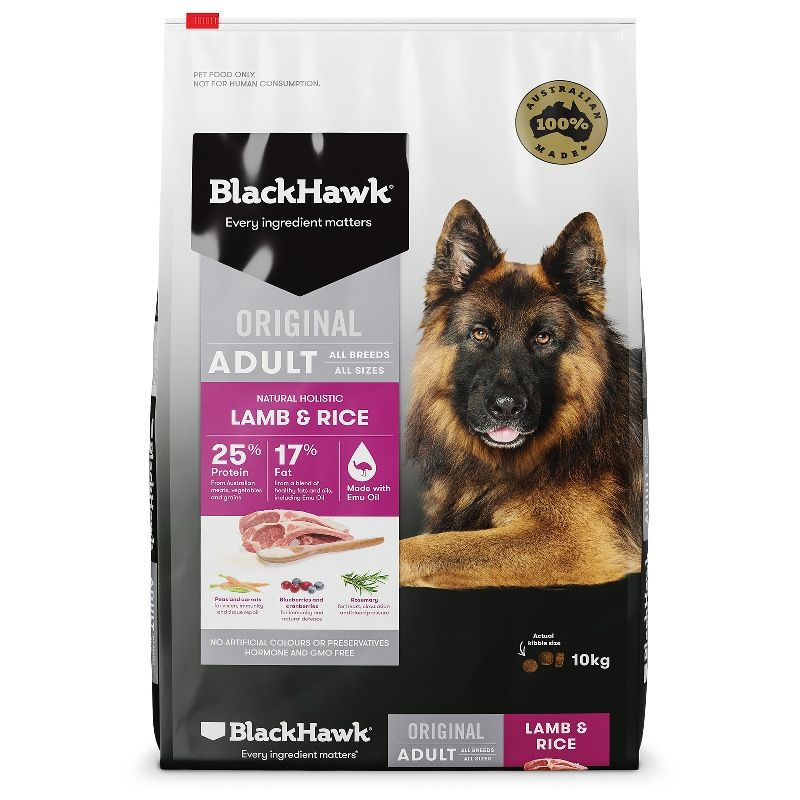 2. Coles
This is another big name brand that is often compared to Black Hawk in quality, but it is cheaper comparatively. Whereas Black Hawk has a limited choice of offerings, Coles seems to have endless options with all the flavors one can think of, and being a supermarket chain, it is easy to see why. Not all of the ingredients are locally sourced, but they do make for a dog food that is loved by all pooches. Coles don't use any artificial colors, preservatives, or flavors.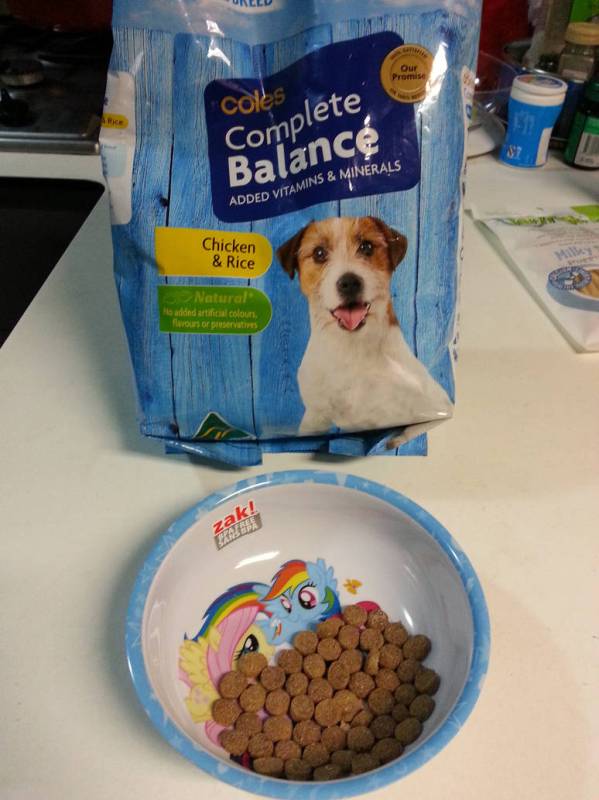 3. Supercoat
The subbrand of an American corporation, Purina, this brand offers kibbles that are without artificial flavors and colors. They offer 14 different flavors, and your dog can try all of them without having any issues. They have added vitamins and minerals in their products as well, which ensures the proper development of your dog, and as the name suggests, this dog food is particularly good for your dog's coat.
4. Royal Canin
Another huge corporation that offers dog food at an affordable rate since 1968, plus, they also offer prescribed dog food. Whereas the American version of this brand offers kibbles with beef and chicken, the Australian version is packed with crustacean meat, along with mollusks. Unless your dog is allergic to seafood, they'll be more than happy to ingest this dog food. While their products do have grains and various extracts, these meet the daily requirement of dogs.
5. ALDI Julius
Similar to Coles, ALDI is a supermarket chain in Australia, which offers budget-friendly dog food that is not compromised in nutrition. They offer both kibbles and moist food for puppies and adults. ALDI claims to use local ingredients, and they also have natural pre-biotics in their products that aids in digestion. Dog owners are quite satisfied with their products and report that their dogs are growing healthy.
6. My Dog
My Dog brand offers two flavors of kibbles; however, you can tell they specialize in moist food, as their entire product range is full of canned food. While they have traditional moist food, their spam-like meat products are what made this brand famous. Despite their packaging in trays, they use limited ingredients, and all dogs seem to love the flavors. Additionally, it is a budget-friendly option when compared to other wet dog food brands.
7. Pedigree
My Dog and Pedigree both are owned by the same parent company, Mars Petcare, but you can tell that their subbrand Pedigree is more focused on the kibbles. Unsurprisingly, it is one of the most famous dog food brands in the world, and most convenient as well because grocery stores are packed with it. Pedigree might not be ideal for athletic dogs, but for dogs with an average activity level this meets all the nutritional requirements, plus, it is affordable for most people.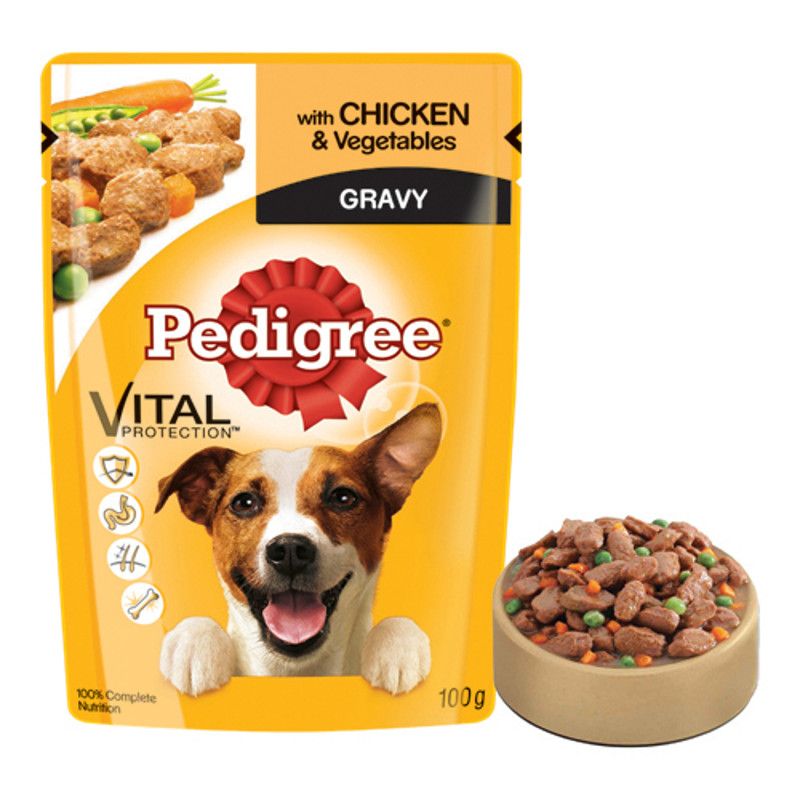 8. Hill's
Similar to Royal Canin, Hill's brand also offers specialized products along with regular dog food. They have a huge product range consisting of kibbles, canned food, trays, and stews, with plenty of different flavors. It is a brand that is well-received in Australia, and people seem to be faithful to this brand. Although it is regarded as a great dog food brand, they use grains and additives in their products, but none of it has affected dogs negatively.
9. Optimum
Another brand that belongs to Mars Petcare, offers a huge selection of products, and it was made famous by celebrity veterinarian Dr. Chris Brown. While their products have grains in them, they have some grain-free offerings. One great thing about Optimum dog food is the amount of protein, it offers a whopping 35% protein in each serving compared to 25% of other brands. It is a great choice for athletic and high activity pooches.
10. Advance
This brand is also a branch of the giant Mars Petcare; however, this was specifically launched to cater to the Australian market. They offer standard flavors for dry food while also offering moist dog food. As for the ingredients are concerned they are more or less the same as Pedigree. Once again, it is a good choice for dogs with an average activity level.