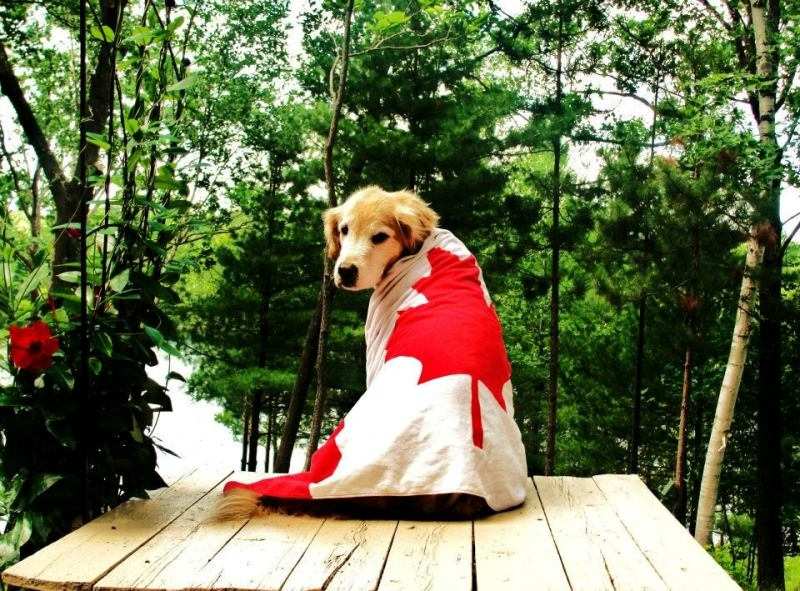 Canada, among one of the most peaceful nations in the world, has a great amount of love to give to pets, therefore, it shouldn't come as a surprise that there are a plethora of options to choose from when it comes to dog food, and all of them undergo thorough safety checks. While there are plenty of Canadian options available, it should be noted that most of them have manufacturing facilities in the United States. Nonetheless, the quality and nutrition are ideal for dogs.
Top 10 Dog Food Brands in Canada
Even though there are exclusive Canadian brands available, not all of them are best of your dog.
1. Kabo
A fairly new addition to the Canadian dog food market, Kabo, has come up with a way to sell their products with the least amount of waste. As you sign-up, they'll ask you questions about your dog's breed, activity level, and weight, then they'll portion the meals, and ship them right at your door. They offer ready-to-eat meals for dogs, which are frozen, all you need to do is thaw it before feeding it to your dog. The convenience, accompanied by less waste and mitigating the need to plan portions attract the customers. Moreover, their food is nutritious, and since it is cooked, it reduces the risk of infections. For this convenience, you do need to pay a premium price.
2. Orijen
If there's ever a list of best dog foods in North America, then Orijen is likely to be on it. Orijen utilizes high-quality ingredients and in high amounts, as their products consist of 85% animal ingredients, and the rest are vegetables. It is a balanced diet for the majority of dog breeds, and they offer a wide selection of flavors to cater to each dog's taste buds. Similar to the previous brand, Orijen is a premium dog food brand that doesn't come cheap.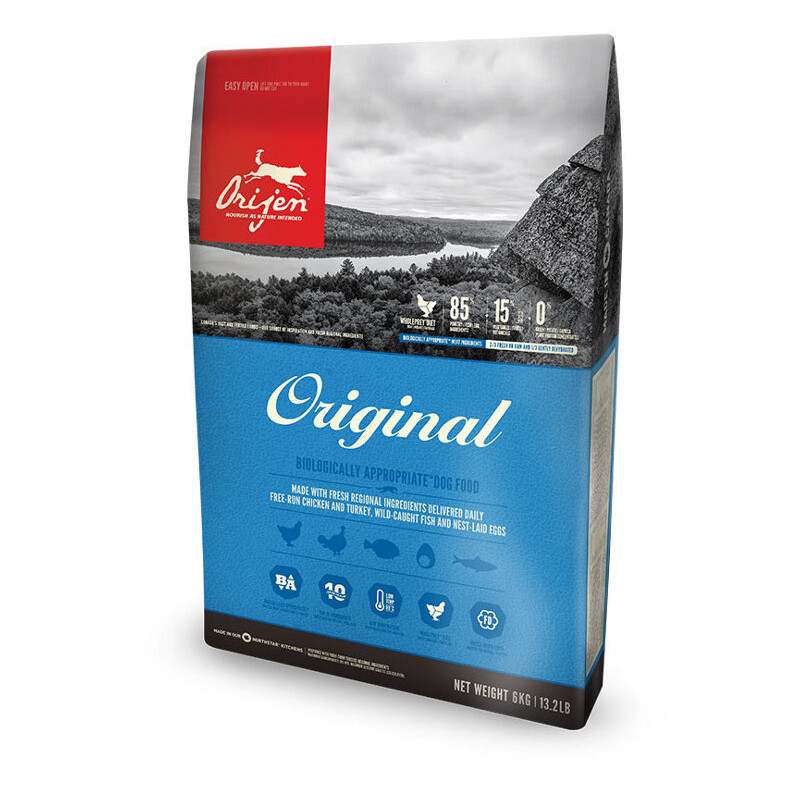 3. Go! Carnivore
Go! Solutions offer three distinct product lines; Carnivore, Sensitivities, and Skin + Coat Care, out of which Carnivore is considered the best. This is a Canadian brand that is often seen in the United States as well, and that is because of their high-quality ingredients which are sourced from Canada, the United States, New Zealand, or Australia. The brand stays true to its name, and 87% of the protein is from animal sources. It also comes with probiotics that aids in digestion.
4. Open Farm
While this is a Canadian pet food brand located in Toronto, its production is carried out in the United States. Open Farm offers kibbles, moist food, treats, stews, raw, and even broths for dogs along with offering cat food as well. Although they offer such a variety, their kibbles are most popular, which are free of GMOs and antibiotics. Furthermore, their ingredients are ethically sourced, and for the plant-based ingredients, they use fresh vegetables and whole grains.
5. FirstMate
FirstMate is a Canadian family-owned dog food brand that has been providing food for dogs since 1989. All of their products are formulated by veterinarians and pet nutritionists, FirstMate also offers both dry and wet food that is available with and without grains. If you look into their list of ingredients, you might be put off because of the long list; however, all of them are safe for dogs, in fact, essential for some hounds.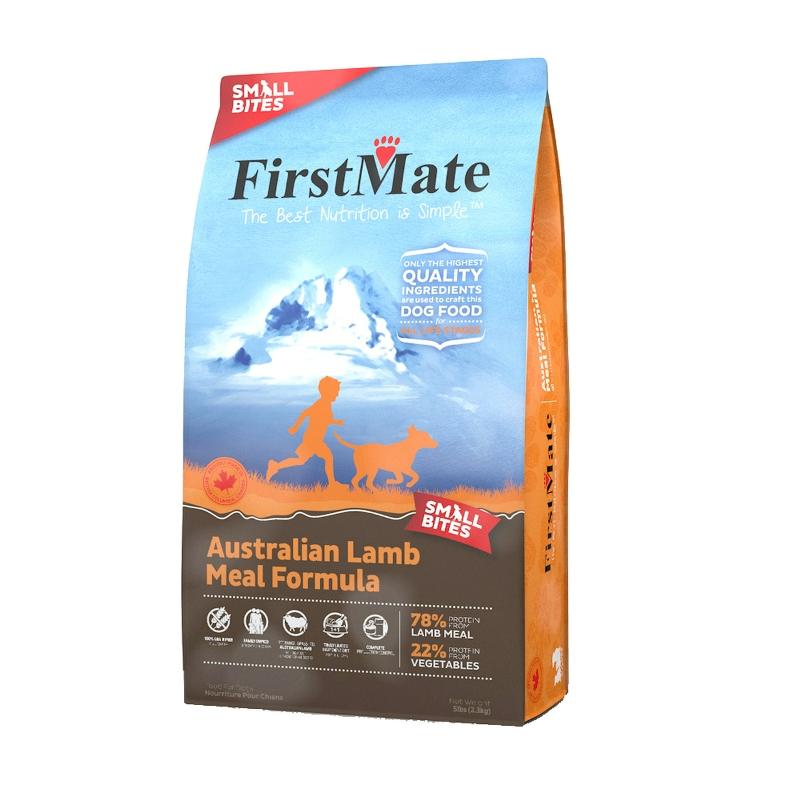 6. Nutrience
Unlike other big brands, where they produce tons of food in a day, Nutrience prefers to produce small batches, and it is another Canadian dog brand that has been in the business for the last 30 years. As for their products, they have 5 product lines, which offer dry food, most food, air-dried food, treats, raw food, and milk replacers, if there's one brand that caters to all your dog's dietary needs, it is Nutrience. While the ingredients are not limited, they are high-quality and locally sourced.
7. Ziwi Peak
How about a little international taste for your pooch? Ziwi Peak is a dog food brand from New Zealand. Ziwi offers both dry and wet food, but their air-dried dog food is what sells the most, as it is free of any additives, GMOs, antibiotics, and grains. Moreover, 96% of this dog food comprises animal products, which include meat, organs, and mussels. Being high in animal-based content, this brand is ideal for active dogs, although it is quite an expensive option.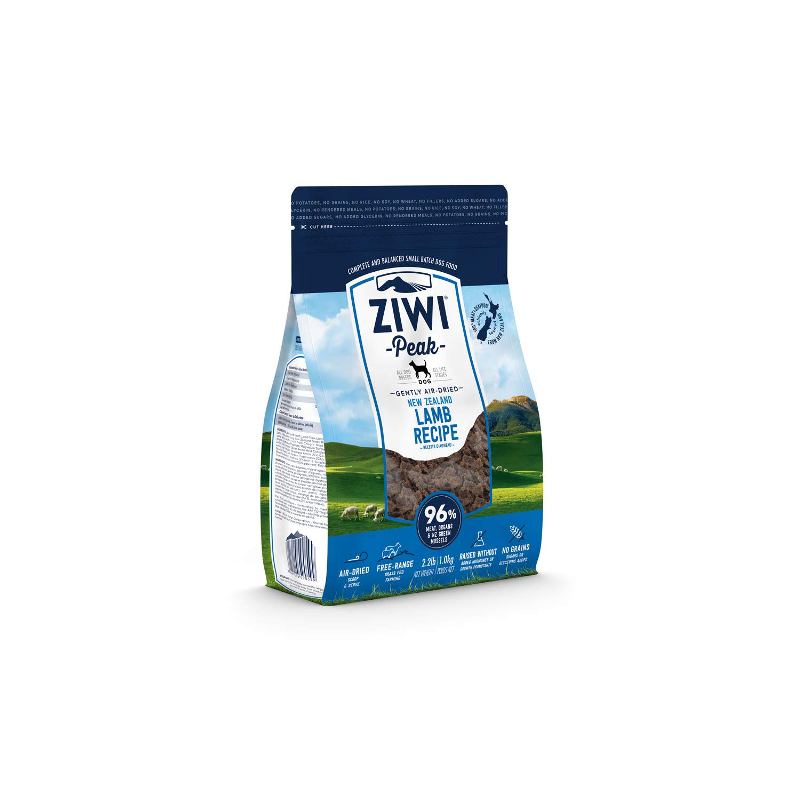 8. Horizon
With 5 different product ranges, Horizon is an established Canadian dog food brand that has been providing for Canadian dog owners for 15 years. It is a family-owned business that uses no grains whatsoever in its products, and Horizon uses peas and other legumes instead. All of their products have the moisture removed from them, meaning they are a dense source of protein.
9. Zeal
Another brand from New Zealand, that offers food for both dogs and cats. Zeal sources all of its ingredients locally, and it recently found its way to the Canadian market, but it is gaining popularity. Interestingly, Zeal combines both the air-dried and freeze-dried food together, which isn't done by any other brand. Additionally, these use pretty much all the animal organs in their products to create a nutritious meal for dogs.
10. Boreal
Similar to some other brands, Boreal removes moisture from its products making them a dense source of protein. Plus, they use limited ingredients, and their products are free of grains and potatoes, with fresh meat. Additionally, this brand is exclusive to Canada, and all of its production is also carried out locally. They also use vegetables, and oils to improve digestion in dogs.