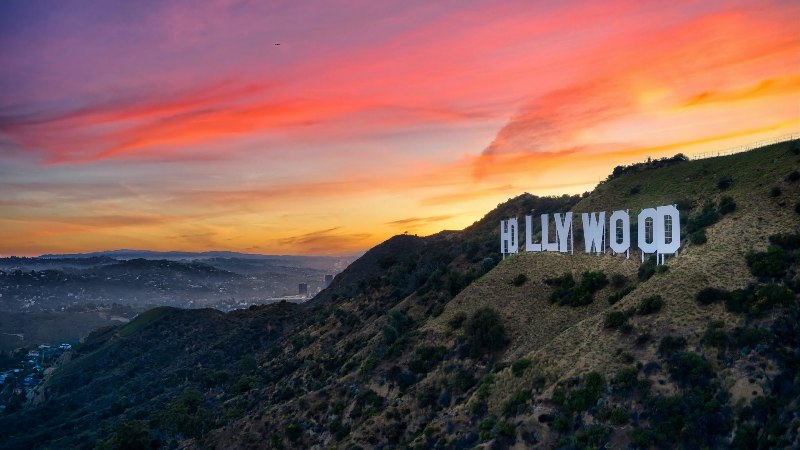 Easily the most popular city in California, this location offers endless possibilities both in terms of tourist spots and career. People all across the world travel to Los Angeles to see their favorite movie studios, celebrities, and of course, the Hollywood sign. If one isn't interested in the world of cameras, then, they can always visit the Santa Monica Pier, which is almost always packed. In addition to these, Los Angeles is an amazing spot for food lovers and shopaholics. Los Angeles is also dog-friendly with plenty of off-leash dog parks and beaches, therefore, it becomes essential to train dogs to behave in public to avoid any unnecessary drama that interferes with the freedom of dogs.
Zoom Room Dog Training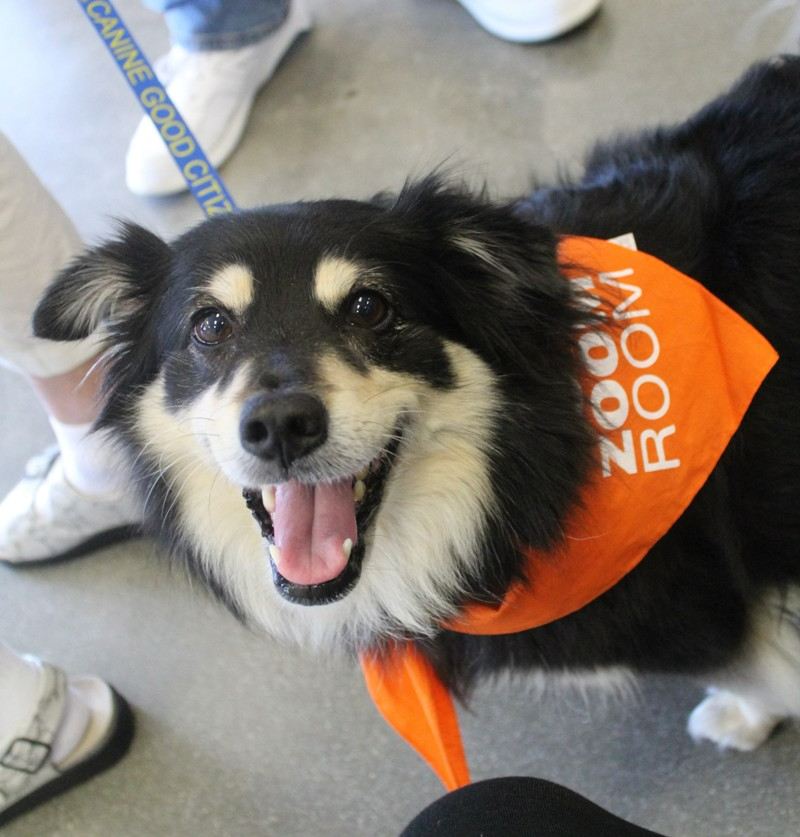 A franchise that offers its services in almost all the states of the United States, it is no surprise to see it in Los Angeles either. A great thing about this franchise is that all of their classes are specially designed to train dogs with motivation, so each succession makes them excited to achieve more. Additionally, being such a large organization, they always have ongoing group sessions, in which you can enroll. If you feel your dog needs more attention, you can always opt for their private classes. Zoom Room only uses positive reinforcement, and they also have an enrichment program, where they provide both physical and mental stimulation for dogs. Additionally, they offer free orientation.
Address: 2729 Manhattan Beach Blvd, Redondo Beach, CA 90278, United States
Website: https://zoomroom.com/
Contact No: +1 310 570 2853
Location on Google Maps:
Fun Paw Care Dog Training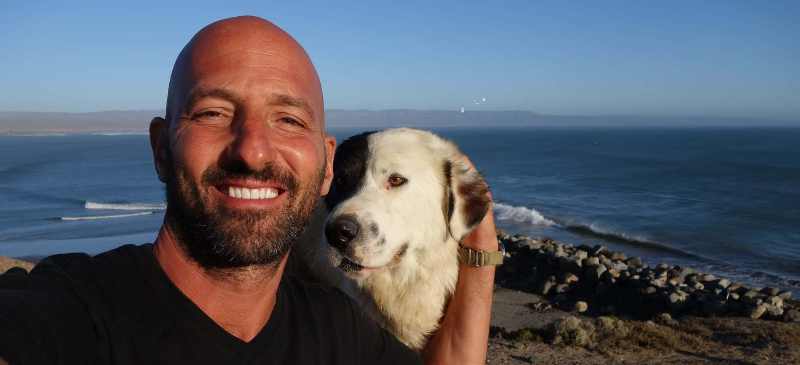 This business was founded by dog behaviorist, nutritionist, and pet expert, Russel Hartstein, and he is regarded as one of the best dog trainers in Los Angeles. He has been training dogs for over 30 years, and he also strongly raises his voice against millions of animals killed by multinational companies each year. Russel is also known for his endless contributions to helping homeless dogs. Fun Paw Care Dog Training offers puppy classes, obedience training, service dog training, therapy dog training, and even dog Bootcamp. In addition to these services, they also provide consultation over the phone or virtually.
Address: Los Angeles, California
Website: https://www.funpawcare.com/
Contact No: +1 424 341 0166
Email: la@funpawcare.com
Location on Google Maps:
iWorkDogs Dog Training Co.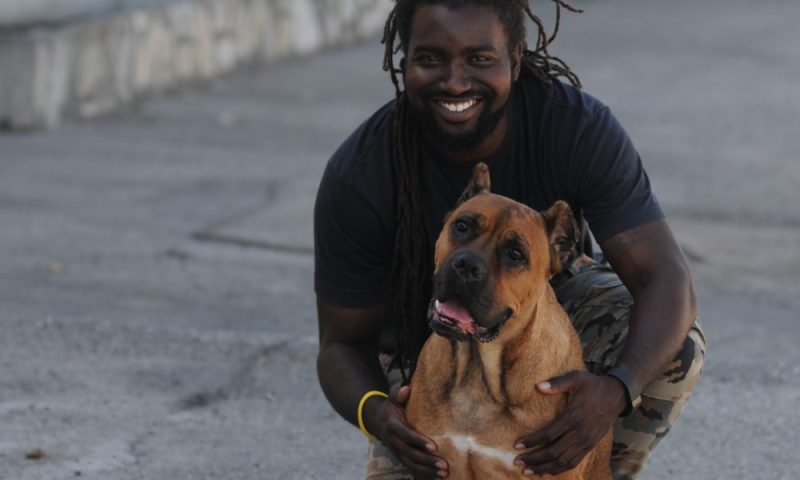 Like many dog owners, David Wright was having trouble with his Cane Corso puppy, who was being dog-aggressive. To mitigate such behavior, in 2009, he attended Otis James Knighten's dog training group class, where he came to the realization that he has been treating dogs wrongly his entire life. Later, David apprenticed for 5 years under Otis, and he bought the domain iworkdogs.com to write blogs about dog training; however, he was getting asked to help with dog problems a little too much, and this resulted in him launching iWorkDogs Dog Training. David provides in-house puppy training, obedience classes, and board & train.
Address: Los Angeles, California
Website: http://www.iworkdogs.com/
Contact No: +1 323 433 6208
Location on Google Maps:
Tully's Training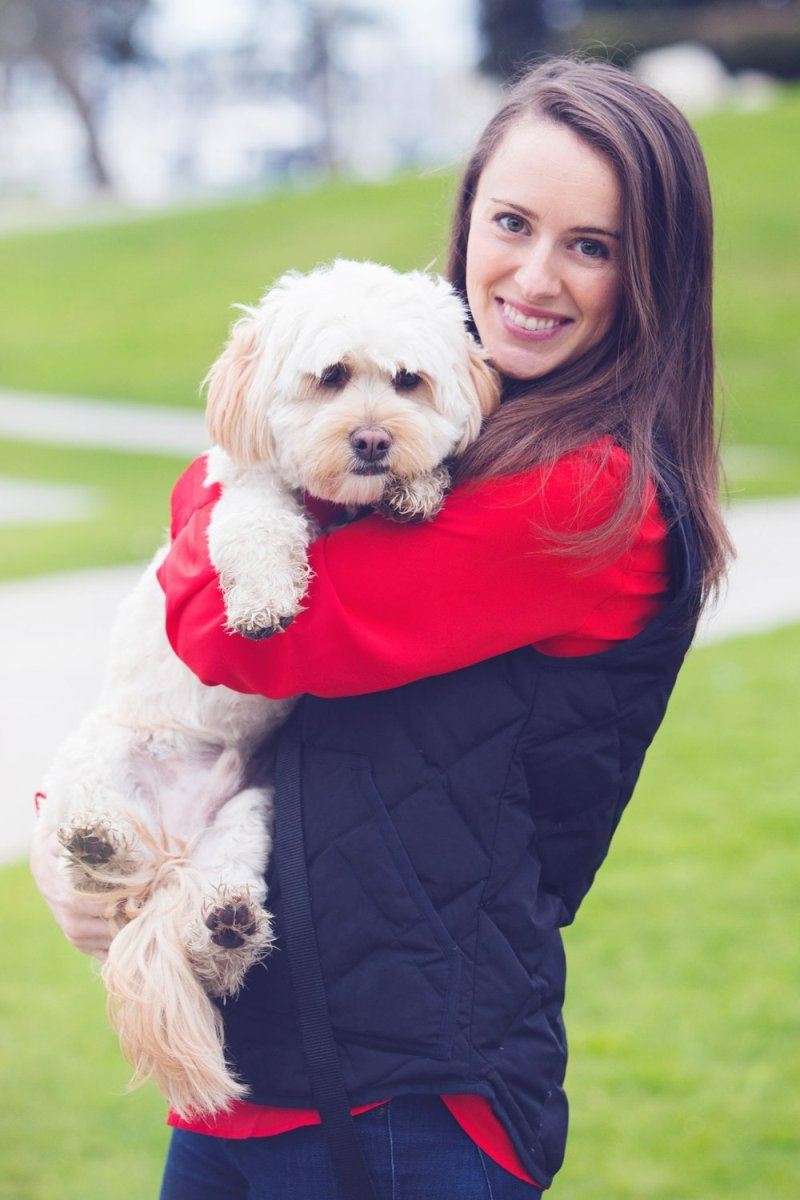 Although this training academy serves Los Angeles, Orange County, the San Francisco Bay Area, and Seattle, they are most popular in Los Angeles. Tully's Training is an exclusively in-house dog training business and owner, Mary Tully's team of 15 trained professionals deals with all sorts of behavior issues from food aggression to biting. Not only do they provide their classes in private, but they also educate and train owners virtually. They also organize group classes to educate people about dogs. Additionally, you can find extremely helpful blogs on their website.
Address: Los Angeles, California
Website: http://tullystraining.com/
Contact No: +1 925 603 3647
Email: tullystraining@gmail.com
Location on Google Maps:
LA Dog Behaviorist, LLC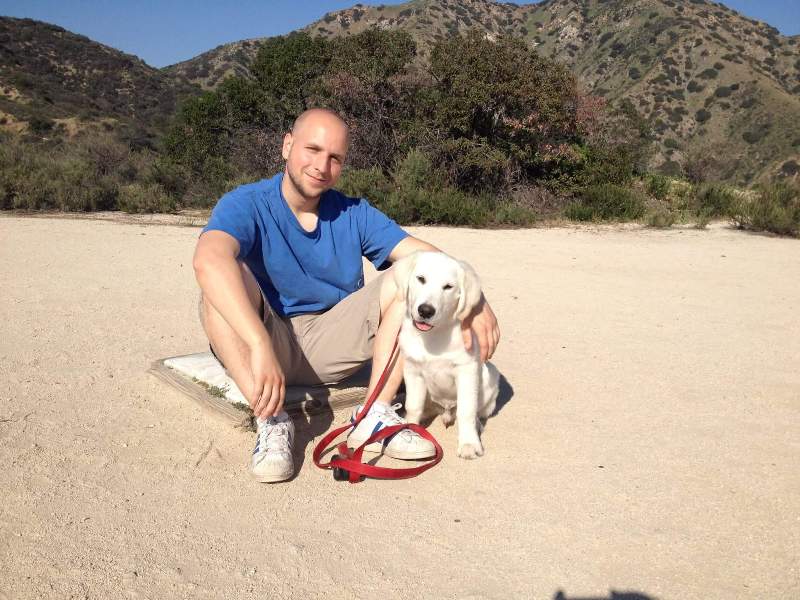 LA Dog Behaviorists always follow three steps when dealing with difficult dogs. They first provide consultation over the phone, then, assess the dog, and based on the assessment, they provide appropriate training. They believe in a balanced relationship with dogs, which allows them to have plenty of freedom without being out of control. Moreover, they welcome all dogs regardless of the behavior severity or breed. You can choose either private training or group socialization. While the former is self-explanatory, in group socialization, dogs are socialized for up to 6 hours a day, and also, their behavior is corrected. They have a history of correcting behaviors such as aggression, leash reactivity, and lunging.
Address: 509 E Ave 43, Los Angeles, CA 90031, United States
Website: http://ladogbehaviorist.com/
Contact No: +1 818 303 1724
Email: ladogbehaviorist@gmail.com
Location on Google Maps:
Kelly's Training & Doggie Daycare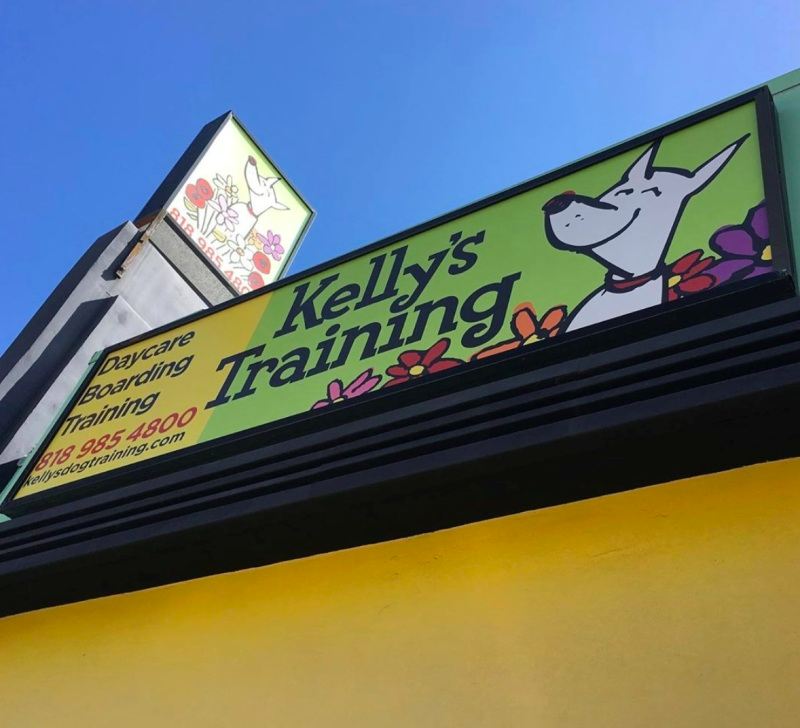 Kelly Moren is the owner and trainer at this academy, and she has been training dogs since 2004. You'd be surprised to know that Kelly never wanted to open a daycare facility for dogs; however, observing and experiencing the inappropriate mismatch of dogs at dog parks made her realize that a service was needed, where all dogs could enjoy without any fights. The problem with existing daycares at the time was that dogs would often return with bad behavior, and that is how this establishment came to be. Kelly provides puppy training, obedience training, and behavior modification. In addition to the in-person training and daycare, she also provides virtual training.
Address: 5224 N, Vineland Ave, Los Angeles, CA 91601, United States
Website: http://www.kellysdogtraining.com/
Contact No: +1 818 985 4800
Email: kelly@kellydogtraining.com
Location on Google Maps:
Off-Leash SoCal Dog Training

Among top-rated dog training academies, there is no way it isn't making the list. Off-Leash SoCal has established such a reputation that dog owners are simply drawn to them, and that is all because of their excellent service. With a name like that, you can be certain that this academy specializes in off-leash training. The Los Angeles branch, they have 20 highly skilled trainers with plenty of experience to train all dogs. Off-Leash SoCal provides puppy classes, obedience training, behavior modification, and canine good citizen training. In addition to these, they also have boarding services and provide special classes to enable dogs to detect diabetes.
Address: Los Angeles, California
Website: https://www.offleashsocal.com/
Contact No: +1 833 657 6225
Location on Google Maps:
Dog Savvy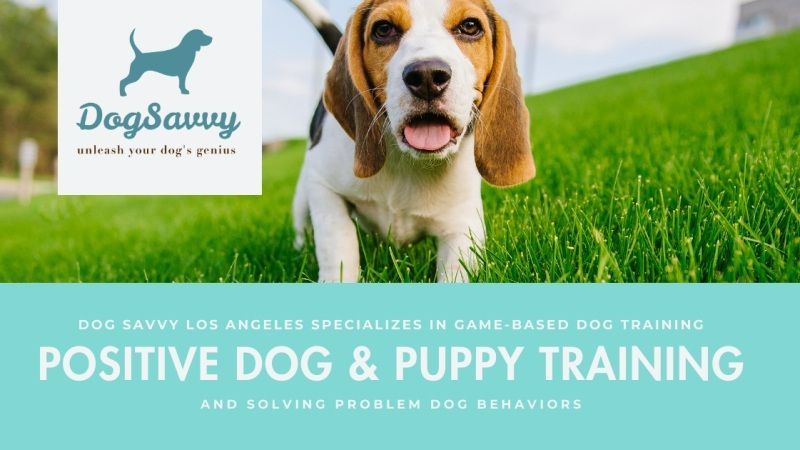 Dog Savvy Los Angeles utilizes what is known as a game-based system. This motivates dogs to continue to alter their behavior in a playful manner, and this technique also results in fast results, which other methods fail to yield. These methods were developed by world champion dog trainers, Alexandra Bassett and Lydia Hunter. They provide all sorts of training from puppy classes to behavior modification. Even in puppy training, they teach foundation skills, crate training, and advanced puppy training. All of their services are available either in-person or virtually.
Address: 1817 Bellevue Ave, Los Angeles, CA 90026, United States
Website: https://dogsavvylosangeles.com/
Contact No: +1 213 294 1519
Email: info@dogsavvyla.com
Location on Google Maps:
"I Said Sit!" School for Dogs
The word, "school", in their name holds great significance, as their facility is spread in 5,000 square feet, and all of it is indoor to ensure dogs are comfortable, and they have enough area to run around. They only use humane methods to train dogs, and they initiate training without any distractions, and slowly, they start training dogs in the presence of distractions. They specialize in training dogs for households. When it comes to specific behavior issues, they work closely with the owners to learn more about the history of the pet and their lifestyle, this allows them to eliminate the unwanted behavior for good. They also have boarding and daycare services.
Address: 3368 S Robertson Blvd, Los Angeles, CA 90034, United States
Website: http://www.isaidsit.com/
Contact No: +1 310 558 9037
Email: info@isaidsit.com
Location on Google Maps:
The Zen Dog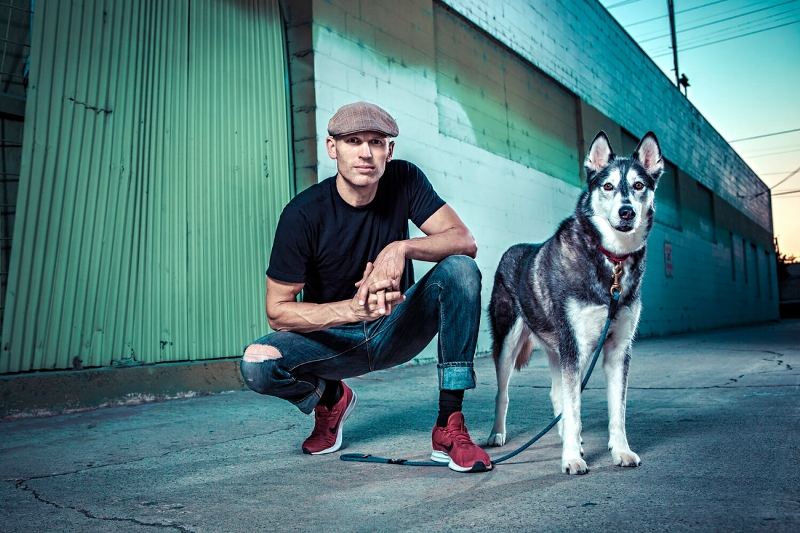 Owner and trainer, Matt Beisner says that there are no bad dogs, and with that mindset, his academy welcomes all dogs in his academy. Moreover, Matt and his team also have a show on National Geographic called Dog: Impossible. Matt allows dogs to guide him instead of him trying to make them do what he wants, he communicates with dogs in a unique way. They offer both in-person and virtual training.
Address: 1754 N Main St, Los Angeles, CA 90031, United States
Website: http://thezendog.com/
Contact No: +1 323 487 3647
Email: wag@thezendog.com
Location on Google Maps: