If you are a chocolate lover, then Orlando is the place to be, as they have one of the best chocolate museums in the world. Not just that, they also have the world's largest McDonald's here. Apart from food, you can also visit Kennedy Space Center to experience the life of an astronaut or maybe you'll like to experience earthquakes and hurricanes in the simulations of the Wonderworks. It doesn't matter what part you go to, there's something for everyone in Orlando, and best of all, it is a dog-loving city, with plenty of pet-friendly beaches, hotels, and activities. To maintain peace and freedom of pooches, it is important that our dogs are trained as well, and for that reason, Orlando also houses some of the best dog trainers in the country.
Bark Orlando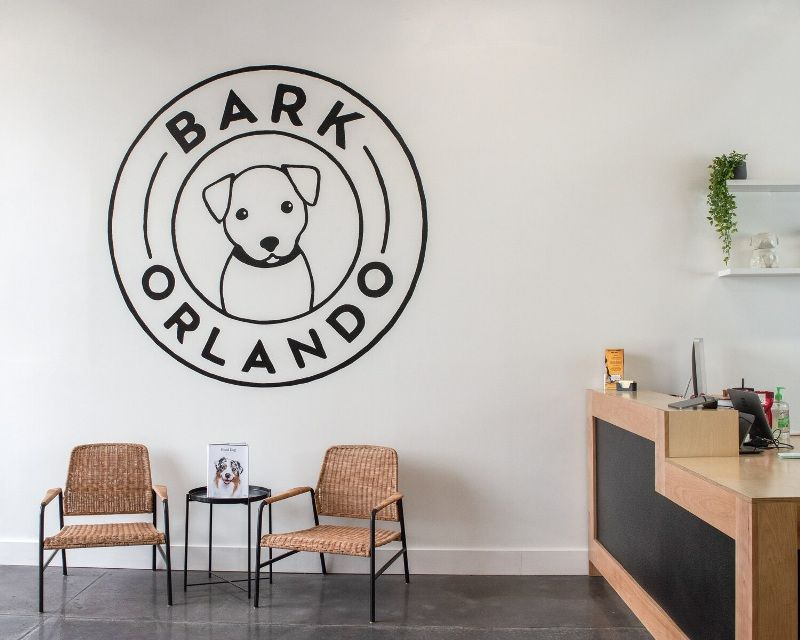 Bark Orlando is your one-stop for all your pet's needs. It was established in 2016, upon realizing that there are limited services available in the city. Bark Orlando sells locally grown and made dog food, which is highly nutritious, especially for developing dogs. You can find all sorts of toys, treats, and pet-related accessories. In addition to these, they also have doggy-spa, where your dog can simply relax, and enjoy with fellow four-legged friends. Did I mention they also have charcuterie boards for dogs? Now, that is living the grand life. As for the training, they have customized private classes for each dog, and they only use positive reinforcement. Furthermore, if you are unable to keep your dog at home, Bark Orlando also has a daycare and boarding facility.
Address: 1211 Illinois St, Orlando, FL 32803, United States
Website: http://www.barkorlando.com/
Contact No: +1 407 237 9722
Email: barkorlandoservices@gmail.com
Location on Google Maps:
B.A.R.K Training
It is one of the latest dog training services in Orlando, but that doesn't necessarily mean they lack experience. In fact, this academy was launched by a group of people who have years of experience in training dogs, and they specially ask trainers to understand the techniques, as they thought that traditional training doesn't emphasize the canine-human relationship. Not only do they work with companion dogs, but B.A.R.K Training also deals with service dogs. In addition to years of experience, the trainers are also graduated with biology and psychology degrees, which allows them to understand both the physiology and mindset of the dogs. They offer puppy training, obedience training, basic and advanced training, along with service dog classes. All of these are available both virtually and in person. As of yet, they have not built a location.
Website: https://www.barktraining.net/
Contact No: +1 407 513 2570
Email: inquiries@barktraining.net
Doglando
What is the one thing dogs miss the most in everyday city life? Nature. While you can certainly take your dog to the parks, it isn't exactly like a walk in the jungle. Owner, Teena Patel, understood this two decades ago and poured her everything into creating a facility that enriches the lives of dogs. Also, she researched stray dogs in developing countries to understand how dogs behave, interact, and what do they desire at their core. Only after thoroughly understanding and working closely with dogs, this academy was established, it is spread in 6 acres, filled with water bodies, and trails. Since they understand dogs at such a depth, they offer specialized programs, and they encourage owners to learn with the dogs. They train both puppies and adult dogs in obedience and skill-building classes. They also have an enrichment program, which was mentioned previously, and boarding services.
Address: 12276 E Colonial Dr, Orlando, FL 32826, United States
Website: https://doglando.com/
Contact No: +1 407 574 3160
Location on Google Maps:
Dog's Best Friend
Located on the outskirts of Orlando, this training facility is owned by Paul Pipitone, who is regarded as one of the best trainers in Florida. He has helped several dog owners, and he is so competent at his job that he doesn't charge a single dollar if the owner doesn't see a difference in the dog's behavior. Paul became interested in becoming dog behaviorists when he took his 10 week old Doberman to a trainer, and the trainer's dog was rushing towards him but instantly stopped upon hearing commands from the trainer. Paul offers potty training, basic training, and group lessons. In addition to these, he also provides in-house training, where he closely works with the dog to resolve any sort of behavioral issues. Paul doesn't publicize himself, his work speaks for itself.
Address: 141 S Central Ave, Apopka, FL 32703, United States
Website: https://www.dogtrainerorlando.com/
Contact No: +1 321 689 6725
Location on Google Maps:
Every Dawg Has It's Day
This pet care store was established in 2015 with the comfort of owners in mind. They are known for their grooming services, in which they transport your pet to and from the salon, provide them with delicious oatmeal, and cater to both dogs and cats. Although they don't directly train dogs, they do have a walking service, in which your dog can learn leash manners. Their best service is called Dawg Days, in which, they take your dog on an 8-hour adventure that is both on and off-leash. In this, a dog learns how to behave with strangers, other dogs, and in a building. A great service for all dogs.
Address: 2407 E South St, Orlando, FL 32803, United States
Website: http://www.everydawghasitsday.com/
Contact No: +1 407 757 3349
Location on Google Maps:
Family K9 Training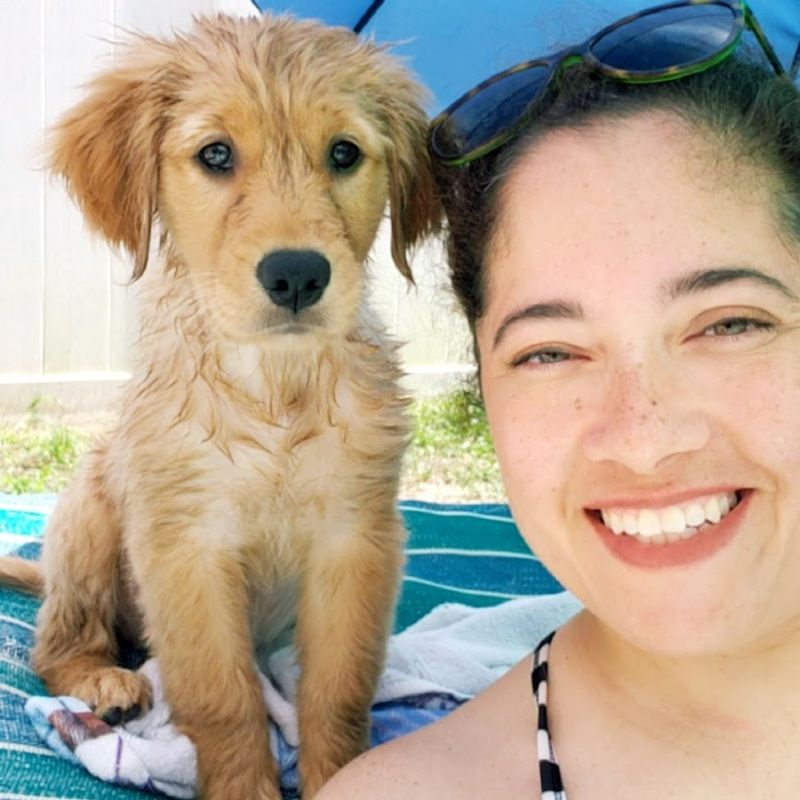 Before becoming a trainer, Denise Vegas, used to be a nurse, and she worked in that field for 16 years, so you can be certain that your dog is in great hands. As for her training methods, she utilizes positive reinforcement as much as she can, but she also corrects the negative behavior when necessary. She specializes in dog obedience and rehabilitation, especially of dogs that fail to change with other methods. If your dog has separation anxiety, aggression issues, and hyper-reactivity, then Denise Vegas is your trainer. She offers general training that lasts for 3 weeks, which is more than enough for most dogs, and boarding services, which is a 6 week-long course.
Address: Brook Hollow Dr, Orlando, FL 32824, United States
Website: http://familyk9training.com/
Contact No: +1 407 710 2952
Email: familyk9training@gmail.com
Location on Google maps:
Natural Instinct Dog Training
Using animal behavior and communication techniques, Natural Instinct Dog Training Center allows owners to communicate better with their dogs. By communication, they don't mean talking with the dogs, in fact, they strongly suggest not using phrases with dogs. Owner and trainer, Gary Adams has clocked 15,000 hours in this field, he uses both training and dog psychology to correct any issues. Gary offers virtual classes, and he also holds webinars, where you can join and learn about his techniques from any part of the world. Apart from these, he provides private training to all who choose so, as well as boarding and group training services.
Address: 8073 Stone Rd, Apopka, FL 32703, United States
Website: http://naturalinstinctdogtraining.net/
Contact No: +1 407 607 9567
Location on Google Maps:
Penn's Canine Training
Michael, who's a trainer and founder of Penn's Canine Training, obtained a Bachelor's in Psychology from the University of Miami, he's also a member of the National K9 Dog Trainers Association and the International Association of Canine Professionals. He learned from the best in the country and gained much experience with dogs. They offer top-notch service, and they have 4 separate programs. Their problem-solving and obedience program deals with basic manners and resolves most behavior issues. Additionally, they train therapy and family protection dogs.
Address: 10124 Green Branch Ct, Orlando, FL 32825, United States
Website: http://www.pennscaninetraining.com/
Contact No: +1 407 270 0433
Email: michael@pennscaninetraining.com
Location on Google Maps:
The Calm K9
Owner, Curtis Craig, proudly states that first and foremost he's a dog owner, and then a dog trainer, which shows that he understands the connection between humans and dogs. He is a world-renowned dog trainer, and he has a pack of 30 dogs of himself. As the name suggests, he brings your dog to a calmer state, and he makes sure they become the most affectionate dogs. Curtis is known to work with the most aggressive dogs that other trainers fail to rehabilitate. The Calm K9 offers all sorts of training for companion dogs, from puppy training to off-leash training. He also has special programs for both puppies and dogs to build a foundation for a loving dog.
Address: 1978 Applegate Dr, Ocoee, FL 34761, United States
Website: https://thecalmk9.com/
Contact No: +1 321 442 1609
Location on Google Maps:
Wagging Willow
We teach our dog students the skills they need to be their best selves. pic.twitter.com/BLxmnFFG4I

— Wagging Willow (@WaggingWillow) February 6, 2019
This academy was named after Willow, the rescue dog of the owner and trainer, Susan Vergara, who used to work as a Hotel Manager and Sunday School Teacher. Willow was also her motivation, as she was a rescue, she was not socialized, and was terrified of the world, slowly but surely, Susan and Willow learned about each other, and developed a strong bond. Susan wanted other owners to feel the same sensation, and that's how she became a dog trainer. She uses positive reinforcement to train dogs, and she offers classes for puppies, adults, and even senior dogs.
Address: 3736 Howell Branch Rd, Winter Park, FL 32792, United States
Website: http://www.waggingwillow.com/
Contact No: +1 407 399 3934
Email: waggingwillow@gmail.com
Location on Google Maps: