Capital of California, known for California State Park, museums, zoos, and bars along the K street. Maybe none of these entice you, then, you can always visit the amazing rail museum, which is bound to spark your inner child with joy. When it comes to pet rules in Sacramento, you'd need to keep your dog on a leash all the time, and other than that rules are lenient. You are allowed to keep as many as 3 dogs and 7 cats per household. A decent number of pets to own. With having so many pets under one roof, it is also important that your dogs are trained properly, and for this purpose, there are great dog trainers.
Elite Dog Training & Boarding
Located on the Northern West end of the Sacramento, Elite Dog Training & Boarding is known for its exceptional boarding services, all dogs love being here. Moreover, they offer free baths and night stays for your dog if your dog is a regular customer. They are focused on their work, that is why they only accept dogs that are fully vaccinated in their programs. Before jumping right in training mindlessly, they set up a consultation session, in which they assess your dog and listen to expectations you may have from your dog and them. They only do group classes for maintenance training, i.e., for dogs who are already trained and require a little revision. As for their regular training, they do private classes, in which trained professionals devote their time to correcting
Address: 3500 W Capitol Ave, West Sacramento, CA 95691, United States
Website: http://elitedogs.com/
Contact No: +1 916 372 4700
Location on Google Maps:
Understanding Dog Training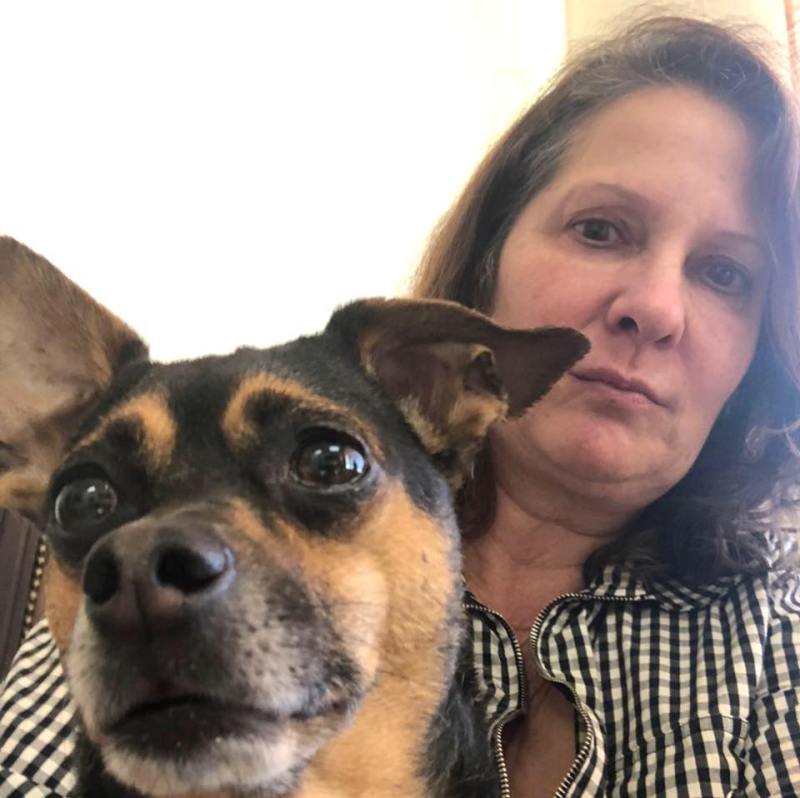 This academy only uses science-based methods to correct dogs' behavior that is free from any form of force, intimidation, or punishment. They have a staff of 7 highly trained individuals that have plenty of experience with dogs, especially related to hyper-reactivity and aggression. A great thing about Understanding Dog Training is that they offer free phone consultation, where you can project your desires, and let them decide the appropriate training for your dog. While they provide classes similar to other trainers, they have specialized classes in which they teach children and parents how to be around dogs, and they also organize bite prevention seminars. In these seminars, one gets hands-on experience on how to control a dog. If you have any sort of dog behavioral concerns, the staff here will be more than happy to assist you.
Address: 889 El Dorado Way, Sacramento, CA 95819, United States
Website: http://www.understandingdogtraining.com/
Contact No: +1 916 836 4443
Location on Google Maps:
Albree Dog Training
Albree Dog Training center has been serving the greater Sacramento area since 1982, and this academy is run by a couple, Alan and Renee Miller. They are among one of the best dog trainers in the area, as each of them has over 3 decades of experience in obedience training, search and rescue, therapy work, herding, and much more. Both Alan and Renee specialize in aggression and behavior problems. Renee also has 20 years of experience as a Veterinary Technician, therefore, if your dog has any medical issues, she is quick to identify them. Furthermore, both of them have won several awards by competing in numerous dog shows, so you can be certain that your dog is in the right hands. They offer both group and private classes, in the latter, they create a customized plan for your dog.
Address: 3501 59th St, Sacramento, CA 95820, United States
Website: https://www.albree.com/
Contact No: +1 916 485 4452
Email: albree@earthlink.net
Location on Google Maps:
3D Dog Training
Like many other trainers, Devon got the motivation to train dogs by experiencing the sheer joy of her dog, Preston, following her commands after countless hours of training. Ever since she invested her time in studying dog behavior, and understanding, what enables dogs to follow commands. She studied dog behavior for 10 years and simultaneously worked under many professional dog trainers. By having such extensive knowledge about dogs, she understands that no one plan can work for every dog, which is why she creates customized plans for every dog. As for services, she offers private classes, in-home training, boarding services, and daycare. In addition to these, she train dogs for nose-work, this is an outstanding course for all dogs, but especially for hounds that are ruled by their noses, such as Bloodhounds and Beagles.
Address: 4710 Freeport Blvd, Sacramento, CA 95822, United States
Website: https://www.3ddtsac.com/
Contact No: +1 916 426 6245
Email: 3ddogtrainingsac@gmail.com
Location on Google Maps:
Off-Leash K9 Dog Training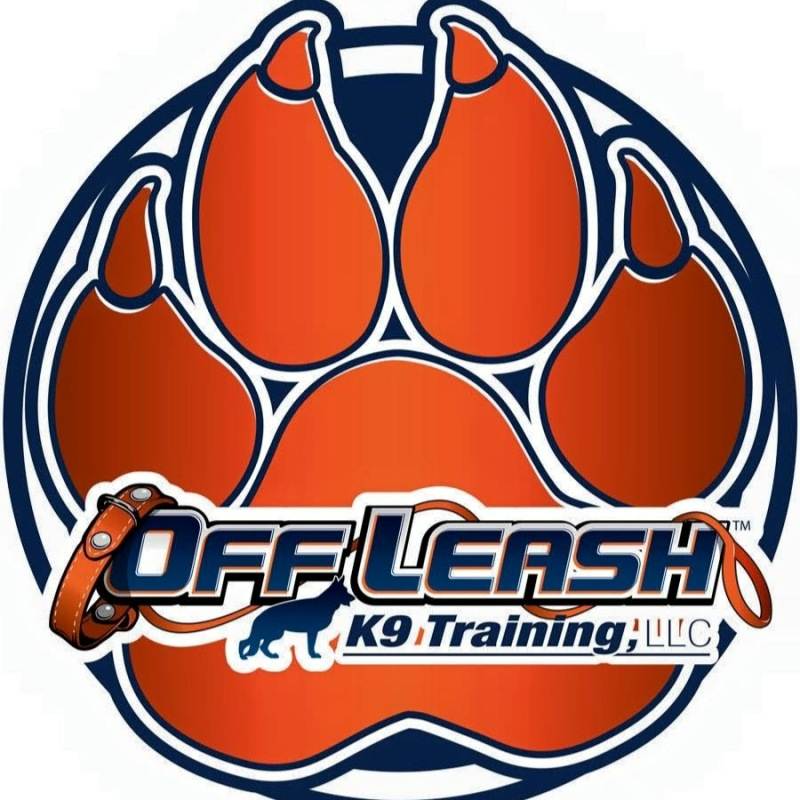 This academy is considered one of the best dog training centers in Sacramento. All of their customers are satisfied with them, and they go as far as to say that if they are proven wrong by being unable to change your dog, they won't charge you anything for their services. Additionally, they offer free consultations over the phone, which is a great way to know more about your dog. Their staff comprises 12 individuals who are exceptionally competent at their job, and each one of them has a specialty when it comes to training dogs, such as aggression, separation anxiety, and so on. As for the training, they conduct all of their classes off-leash, offer obedience training, and teach dogs how to be calm outside, even with distractions.
Website: https://sacramentodogtrainers.com/
Contact No: +1 844 955 6559
Email: sacramneto@offleashk9training.com
Animal Manners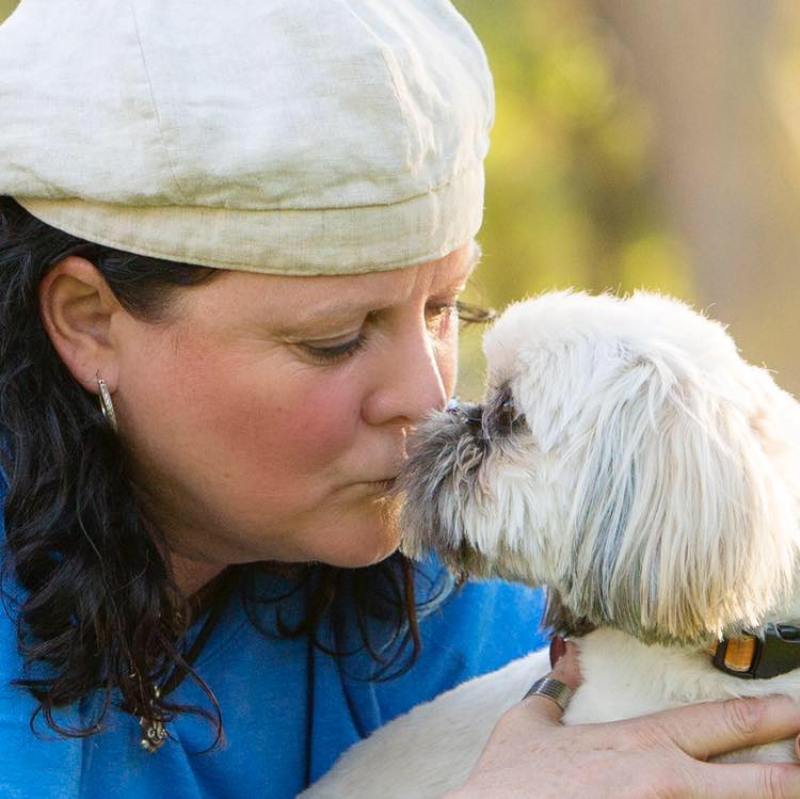 If there's one trainer that has both theoretical and practical knowledge, it is Kris Kates, owner, and trainer at Animal Manners. She began her career by studying Exotic Animal Training and Management from Moorpark College in 1984. Following that she started training all sorts of animals both domestic and wild, from dogs and parrots to sea lions and primates. Her expertise got her the position of President of the Association of Professional Dog Trainers in 1995, and shortly afterward, she was raised to be the Executive Director in 1995. As of today, she holds over 30 years of experience in training dogs. She teaches basic manners to puppies and adult dogs, along with obedience training, leash manners, and in-house training. Moreover, she has boarding services and a daycare facility known as dog adventures, where your dog enjoys a day of learning, socializing, and finding ways out of puzzles.
Address: 1535 Linden Rd, West Sacramento, CA 95691, United States
Website: https://www.animalmannerswestsac.com/
Contact No: +1 916 804 1338
Email: Kris@animalmannerswestsac.com
Location on Google Maps:
Mecole's Mobile Dog School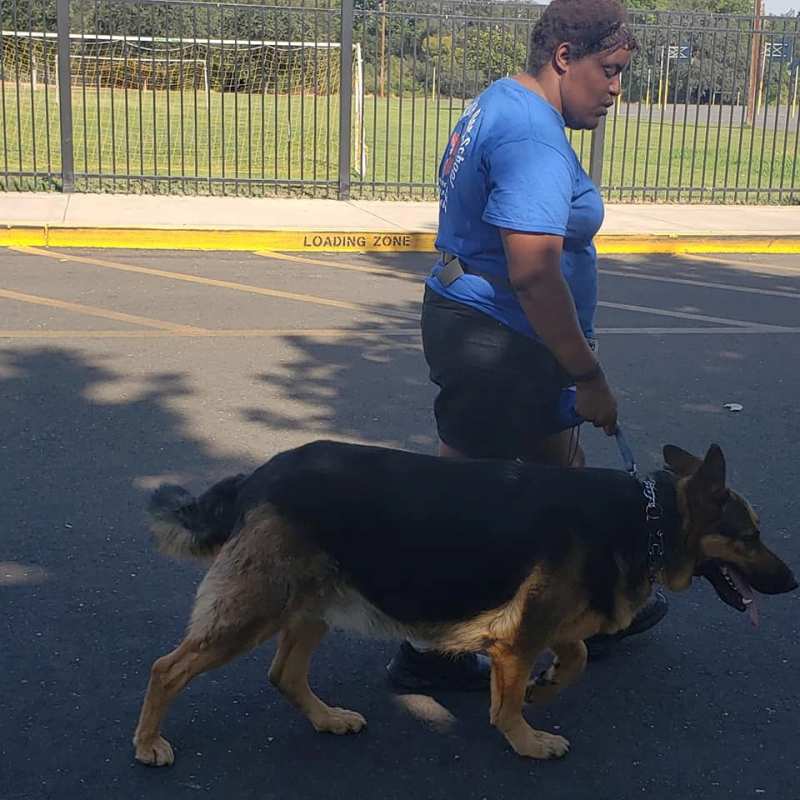 Christine, not only is an excellent dog trainer but an example of why one should pursue their dream. She always had a passion for dogs, and she wanted to pursue a career in which she could work with dogs. Upon expressing her desire to become a dog trainer, her family said it'd be better for her to become a veterinarian instead, as it'll pay more. She ended up studying to become a veterinarian; however, she was feeling terrible within, she reached a point where it was becoming impossible for her to carry on, and after four years she took a drop. By this time, she got a new dog and started training it. Soon she realized, she'd be more than happy training dogs, and that's how she became a dog trainer. When it comes to training, as the name suggests, she offers mobile services, and she deals with obedience training, aggressive hounds, and other behavioral issues.
Website: https://www.mecolesmobiledogschool.com/
Contact No: +1 916 348 7424
Obedient Pups Professional Dog Training
Pam Francis-Tuss is one of the rare dog trainers in Sacramento that are certified as a Fear Free Trainer. She also supports Pet Professional Guild Association for force-free training. Pam only train dogs using positive reinforcement and using reward-based treatment. Furthermore, she used to be a nurse for 32 years, so she understands well how to care for people and animals. After retiring, she decided to train dogs because dogs bring joy to her life, and she always had a dog in her life. She offers private classes only, which are available both in-person and virtually. She also runs a day training facility, which is also a rare facility in Sacramento.
Website: http://www.obedientpups.com/
Contact No: +1 916 601 3688
Email: pam@obedientpups.com
PetCo Dog Training
If you are a resident of the United States or even neighboring nations, then, you must be familiar with the corporate giant, PetCo. They offer food, treats, toys, learning tools, and even medicines for dogs, cats, birds, reptiles, and some other pets. Although they are quite popular, most people are unaware that they also organize dog training classes. Being such a large-scale organization, you can be certain that they only hire professionals. They provide services both in-store and virtually. Customers are satisfied with their training methods.
Address: 795 Ikea Ct Ste100, West Sacramento, CA 95605, United States
Website: https://www.petco.com/
Contact No: +1 916 373 1485
Location on Google Maps:
Kool Houndz
Kool Houndz is another excellent dog training academy in Sacramento. The owner and trainer, Carl, specialize in walking and leash manners. He suggests his clients only undergo behavior training if their dog is untrained or has concerning aggression issues, otherwise, he suggests that most dogs can be calmed with just a regular walk that is done properly. As for the training, he has a form on his website, which allows him and the owners to assess their dogs. Their service is a little different than others, in their offerings, a trainer will guide and assist you on how to exercise and walk your dog. This approach is both unique and advantageous, as not only does it allow dogs to exhaust their pent-up energy but also helps owners bond with their dogs.
Address: 817 W St, Sacramento, CA 95818, United States
Website: https://www.koolhoundz.com/
Contact No: +1 916 823 1994
Location on Google Maps: