If you are interested in automobile and information technology, then, Pune is your go-to city in India. Pune is regarded as the top automobile and manufacturing hub of India, and the second major IT hub of India. Although it is a densely populated urban city, there are plenty of natural locations in and surrounding the city, which makes for a great spot to escape the bustling city life, especially with your dog. When it comes to dog rules in Pune, they are strict. Your dog must be leashed, well-behaved in public, and there are areas, which are completely off-limits for dogs, so training dogs is not only important but a necessity.
Happy Tails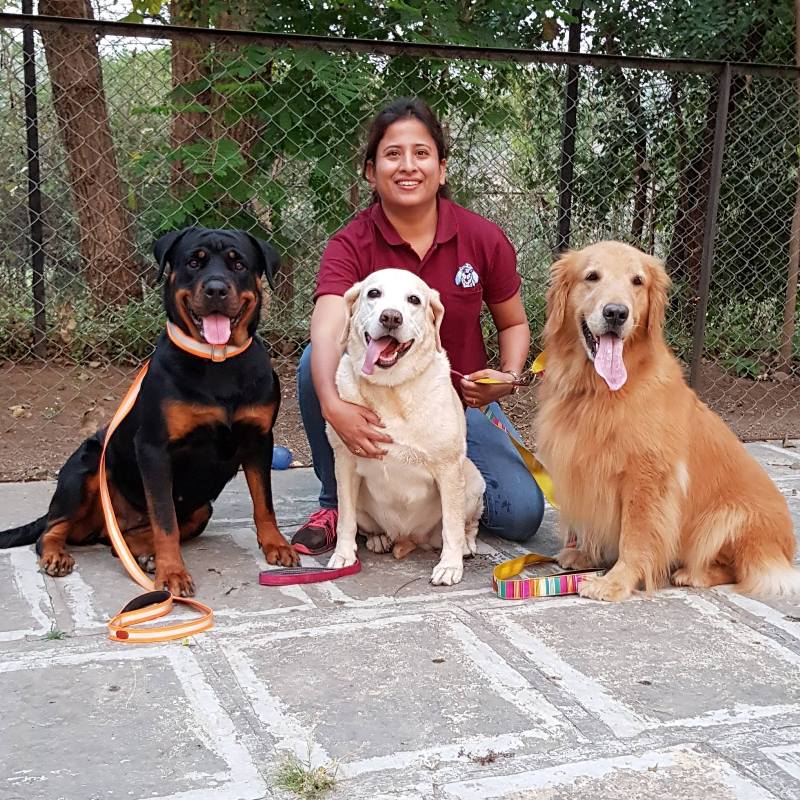 Happy Tails was established by Meera Thosar. Although today there are plenty of dog trainers in Pune and other parts of India; however, in the past, dogs were not trained whatsoever, thankfully, it all changed by the efforts of trainers such as Meer Thosar. Meera started training in the year 2006 and started boarding kennels in 2011. To enhance her knowledge about dogs, she even undertook police training workshops and explosives detection from 2009 to 2010. It is safe to say that she understands dogs thoroughly. She offers something known as pre-pet consultation, in this she consults individuals on what sort of breed they should get, and the basic do and don'ts of owning a dog. Happy Tails provides obedience training and pet modification. Additionally, you can also use Happy Tails boarding services, which allow dogs to socialize in a pack setting.
Address: Bhugaon Road, Tal, Mulshi, Maharashtra 412108
Website: http://www.happytails.in/
Contact No: +91 982 232 1167
Email: meera@happytails.in
Location on Google Maps:
Dhanu's Kennel Dog Training- By Shailesh Omkar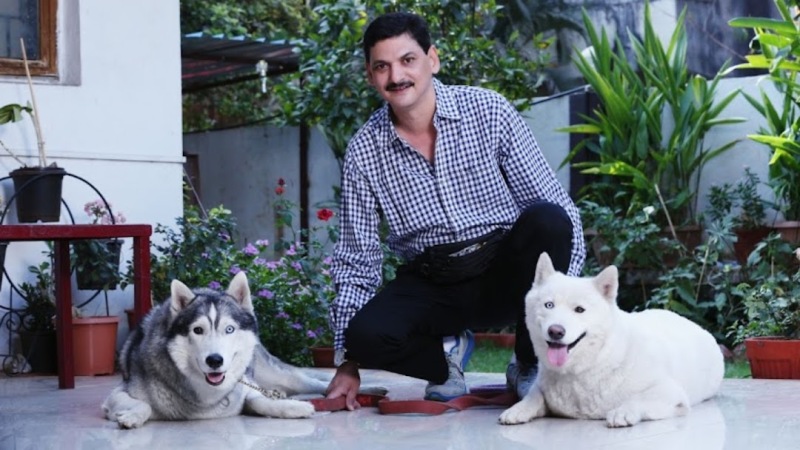 Shailesh Omkar is the go-to trainer for locals, and even for people outside of Pune. Unlike many other trainers, who claim to be a trainer just by teaching tricks to dogs, Shailesh deals with behavior issues. He is also a strong advocate of adopting dogs from shelters instead of buying one from the store. He has converted many difficult hounds into calm and affectionate dogs. All dog breeds are welcome in his academy. Shailesh Omkar loves working with dogs, and he has obedience and puppy classes. As for more concerning issues, he does private training that corrects aggression, hyper-reactive, and nervous dogs. His customers are greatly satisfied with his services, and his feedback is overall positive.
Address: 1071, White House Rd, Hirabaug, Subhash Nagar, Shukrawar Peth, Pune, Maharashtra 411002
Contact No: +91 982 303 1393
Location on Google Maps:
Coopie's dog training school and facility Centre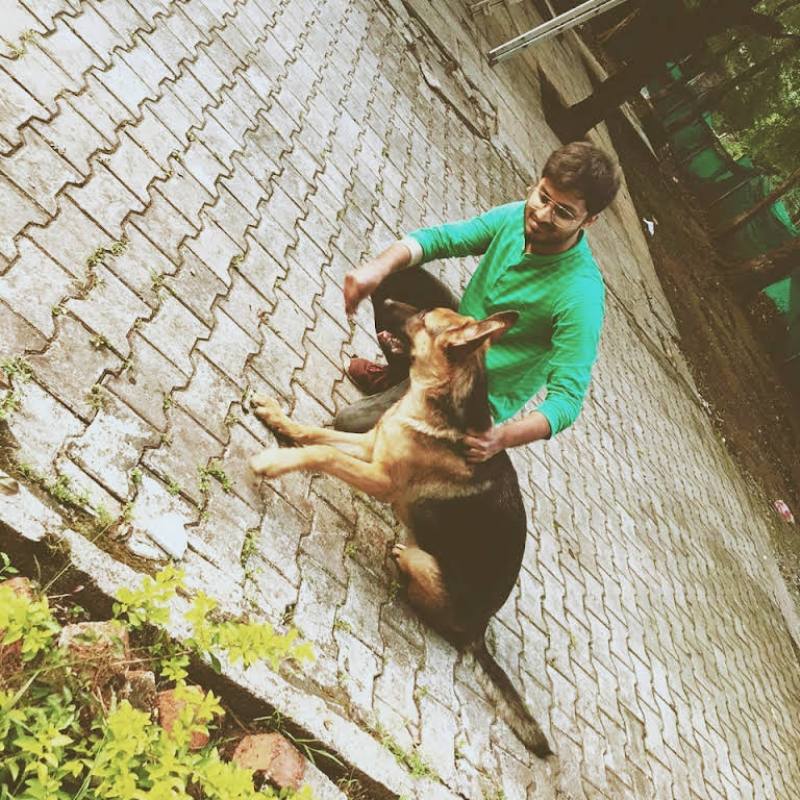 Similar to the previous trainer, Himanshu Kulkarni is also a true dog behaviorist, who is professional and competent at his job. He also keeps up with the latest trends in the world of dog training to enhance his techniques, and he only utilizes positive reinforcement to correct any erratic behavior. Additionally, he supports his clients, even after the training, and customers speak highly of him. While he certainly teaches tricks to dogs, his priority is to convert a difficult dog into a loving companion. He provides in-house training along with leash manners, he trains both puppies and adult dogs.
Address: Ils Law College Road, Pune, Maharashtra 411004
Website: https://coopiestrainingschool.business.site/
Contact No: +91 787 577 7807
Location on Google Maps:
Indieedogs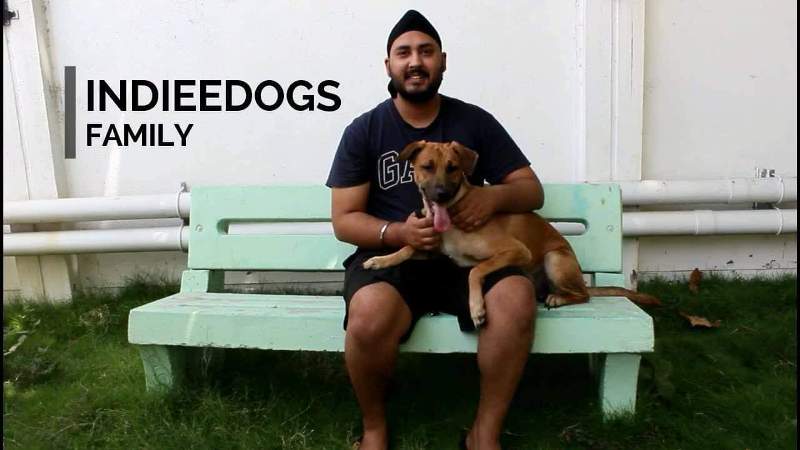 IndieeDogs is another excellent choice for dog owners in Pune. Harshad, owner and trainer, is known to be extremely patient, not only with dogs but with owners as well. He explains his methodology and techniques in detail to the owners, and also tells them what they can expect from him. When it comes to training, he utilizes positive reinforcement, and he specializes in off-leash training and recalling. Moreover, he is calm, even with aggressive dogs. Even if we take the word of mouth, his customers are impressed with his services, and don't hesitate to guide other dog owners to him.
Address: Atlanta 2, New Wakad – Hinjawadi Link Rd, Pune, Maharashtra 411057
Contact No: +91 776 997 3849
Location on Google Maps:
Titanium K9s
Titanium K9s is regarded as one of the best dog training academies in Pune, their clients go as far as to say that this academy is the best in the entirety of India. Also if you are planning on training your puppy right, then, Titanium K9s is a great choice, as they utilize the reward-based technique, and teaches puppies proper manners both on and off-leash. Puppyhood is a critical learning phase, and sadly, most owners ignore it, by training a dog early, you can be certain it'll continue following the commands. Dev Puranik, owner and trainer, patiently consults and assesses dogs prior to training, which reassures nervous owners that their dog is in the right hands. Titanium K9s offer all training services from puppy classes to behavior modification. Additionally, they also train dogs to be protective while being aggressive.
Address: B15, Ushaswapna Bungalow, Swapnamandir Lane 1, Patwardhan Baug, Erandwane, Pune, Maharashtra 411004
Contact No: +91 988 146 3298
Location on Google Maps:
K9 Companions India
Owner and trainer, Priti Chauhan is a dog lover first and foremost, and then, a trainer. She understands the joy of bonding with your four-legged friend, and she also knows how heartbreaking it can be to see your dog causing nuisance or being aggressive towards you. She offers consultations prior to training because assessing allows the trainer to identify the root cause of the problem. By assessing the dog, even owners can understand what changes they need to bring in their lifestyle to have an affectionate dog. She offers her services both in-person and virtually. Priti, not only train dogs but also educate owners about even the slightest errors that may be occurring on their end. She provides puppy classes, obedience training, and behavior modification. Interestingly, she also teaches courses to passionate individuals, who want to pursue a career as a dog trainer. In addition to these, she also organizes workshops, where she educates people about dog behavior.
Address: Vasantvidya Bungalow, Peninsula 'B' Wing, Next to Baner Telephone Exchange, Opposite Solaris Gym, Baner, Pune, Maharashtra 411045
Website: http://k9companionsindia.com/
Contact No: +91 985 050 4620
Email: k9companionsindia@gmail.com
Location on Google Maps:
Caliber K9 India
Caliber K9 India training center is run by a group of people who are passionate about dogs, and strive to create a wonderful life for each dog with proper training, and also, give their owners a better experience by educating them on how to communicate better with dogs. They follow a 5 stage plan when it comes to training dogs. They initialize the process by assessing the dog and understanding the needs of particular dogs. Followed by that they start training and modifying the behavior of dogs in accordance with the assessment. Now, they positively reinforce the teachings and also teach basic manners. Finally, they hand the dog back to the owners and provide them lifetime support. They also teach dos and don'ts of owning a dog to first-time dog owners. In addition to regular training, they provide protection training as well.
Address: 701 Sadashanti Apartments, Lane Number 3, Dahanukar Colony, Kothrud, Pune, Maharashtra 411038
Contact No: +91 860 023 8986
Location on Google Maps:
The Dog Family
The Dog Family was established by Priyancka Patkki and a group of like-minded people in 2016. Prior to opening the academy, she had been working with animals for 10 years, out of which 5 years were dedicated to working with dogs. The Dog Family is committed to providing a family-like atmosphere to dogs, especially during their boarding facility. One unique service they offer is pre-pet consultation, in which experts, guide you on what breed to get depending on your lifestyle. Apart from that, they have a regular puppy, obedience training, and behavior modification. They also have grooming services, and best of all, they pick up and drop your pet. It is your one-stop for all your dog-related needs.
Address: HQFQ+GCW, Kranti Nagar, Ingawale Nagar, Pimple Nilakh, Pimpri-Chinchwad, Maharashtra 411027
Website: https://thedogfamily.business.site/
Contact No: +91 901 151 9097
Location on Google Maps:
Joella's Dog Care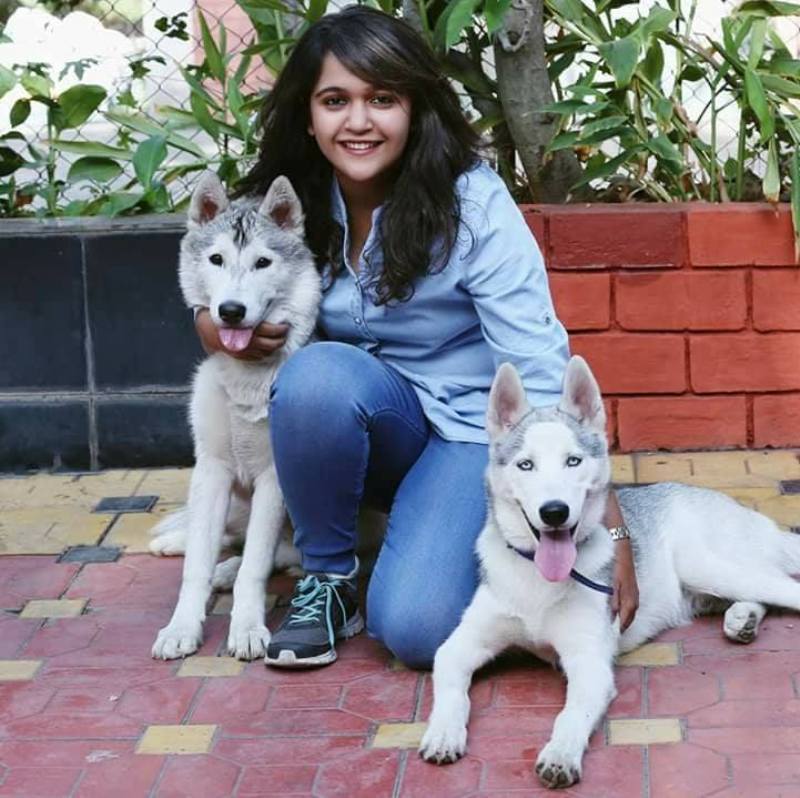 Joella's Dog Care was created with specific goals in mind. Those were to help dog owners connect with their dog, making upbringing a puppy exciting, providing lasting solutions for behavioral issues, and a one-stop-shop for all dog-related needs. It was established by Manasvi, a dog lover since her childhood. She has been working with dogs for 8 years and continues to help many dog owners. You can purchase dog food, treats, toys, beds, and equipment. Interestingly, they also sell products for cats, birds, and rabbits. When it comes to training, they provide behavior modification, obedience, and social classes. Joella's Dog Care also teaches hounds how to become guard dogs.
Address: 5213 Camelot Madhu Mangesh Society, Rajiv Nagar North, Mhada Colony, Viman Nagar, Pune, Maharashtra 411014
Website: https://joellasdogcare.com/
Contact No: +91 996 052 0977
Email: manasvi@joellasdogcare.com
Location on Google Maps:
Shri Dog Trainer Pune
Owner and trainer, Atul has an undying love and passion to train dogs. He has helped over 150 dog owners with their dog's behavioral issues. Besides training dogs, he also offers grooming and dog walking services, which are top-notch as well. Speaking of training, he has a great set of skills when it comes to teaching dogs, not only has he used his expertise to train companion dogs but also army dogs.
Address: Rajas Society, Katraj, Pune, Maharashtra 411046
Website: https://shri-dog-trainer-pune.business.site/
Contact No: +91 702 001 2515
Location on Google Maps: