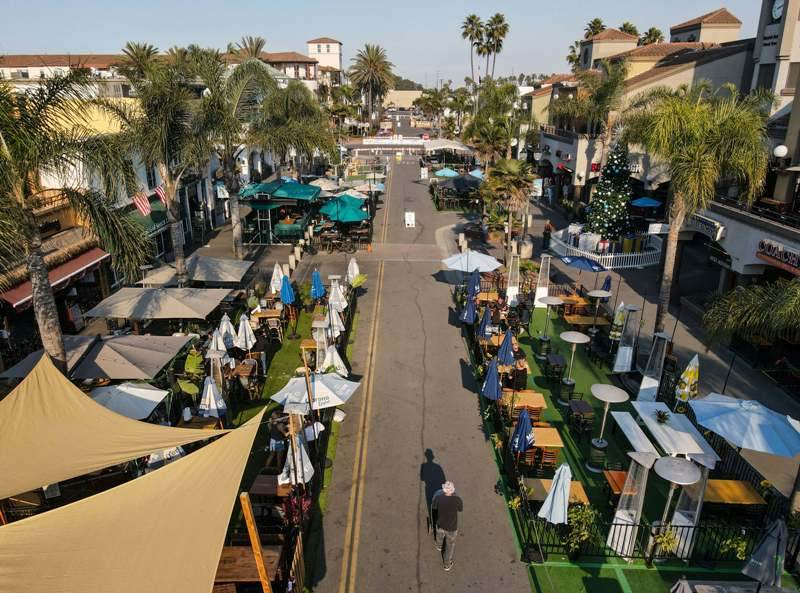 The Southern region of California, known as Orange County has a unique past. Before it got its name, locals used to grow grapes and hogs; however, to better promote the location, authorities decided to name it Orange County. Interestingly, it worked, and masses of people started coming in, and they started planting citrus plants. Sure enough, there were millions of orange trees at one point here, but as the population increased, so did the demand for housing, and trees were ultimately cut down to make room for houses. For dogs; however, it was great news because citrus fruits are toxic for them, and as for the rules regarding dogs, they are strict, and some breeds are even deemed dangerous here, which must be kept restrained. It is safe to say that dog training is a must here, and fortunately, there are great dog trainers in this region.
SoCal Dog Training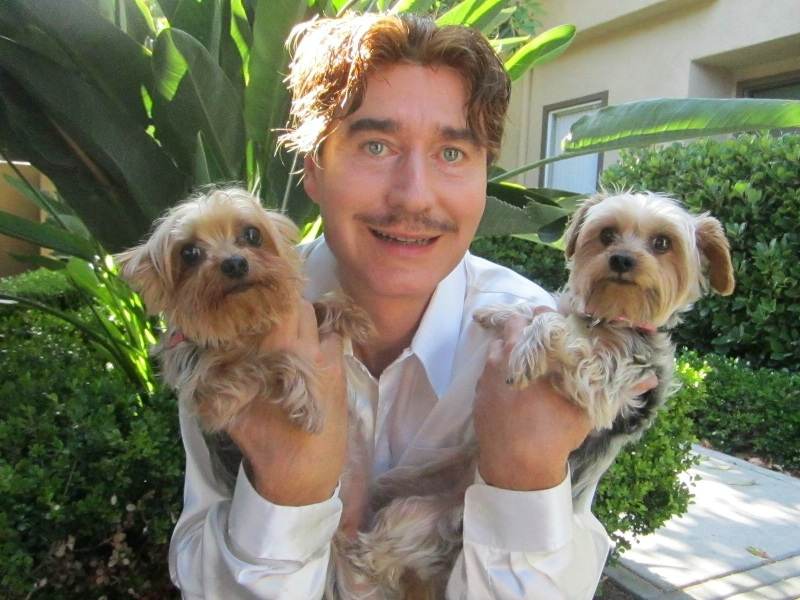 Topping the list is the SoCal Dog Training Center, which is voted as the number one dog training facility of Orange County, three years in a row. Founder, Vladae Roytapel, has been working with dogs for 40 years, and he has served dog owners in 5 different countries, earning him the name The Russian Dog Wizard. He is given that name because of how miraculously he trains and corrects dogs. He has worked on numerous celebrities' dogs such as Howie Mandel, Aaron Ward, and Jack Nasser to name a few. Interestingly, he won his first local obedience championship at the age of 12. His academy houses professional dog trainers who have learned and worked under Vldae Roytapel. SoCal Dog Training provides puppy workshops, obedience training, behavior modification, dog BootCamp, and even grooming services. You can also opt for virtual lessons if you happen to be outside of Orange County.
Address: 88 Anjou, Newport Coast, CA 92657, United States
Website: https://www.socaldogtraining.com/
Contact No: +1 949 244 9374
Location on Google Maps:
Kind To Canines
Kind to Canines was established in 1996; however, the first five years of this academy were devoted strictly towards obedience training, it was only in 2001 that they started offering behavior correction and modification. Owner and trainer, Dan started working as a bather and kennel worker at Back Bay Veterinary Hospital at the age of 18, while also studying at The National Institute Of Dog Training. Also during his education, he became an animal orthopedic technician. Unsurprisingly, Kind To Canines specializes in obedience training, but they also offer puppy training, in-house training, problem-solving, and behavior modification. All of his customers are satisfied with his services.
Address: 20271 Riverside Dr, Newport Beach, CA 92660, United States
Website: http://kindtocanines.com/
Contact No: +1 714 545 2404
Email: dan@kindtocanines.com
Location on Google Maps:
OC Canine Coaching
Owner and trainer, Bryndon is a great example of why one must follow their dreams instead of chasing after money. He transitioned from his finance and sales job after the 2008's recession. After some introspection, he realized that he always had an overwhelming affection towards animals, as he was brought up on a farm. Sure enough, he quickly knew what he wanted to do, he undertook dog training courses and worked under professional dog trainers, and finally, in 2010, he established OC Canine Coaching. Moreover, he strictly opposes the use of any harmful equipment or fear-based techniques. He offers his services both offline and virtually. Bryndon provides group classes, as well as private sessions for puppy training, obedience training, and behavior modification. OC Canine Coaching also has a Bootcamp facility for an intensive approach.
Address: 2175 Pacific Ave, Costa Mesa, CA 92627, United States
Website: http://www.occaninecoaching.com/
Contact No: +1 949 836 6708
Email: bryndon@occaninecoaching.com
Location on Google Maps:
Your Dog Trainer
Your Dog Trainer facility has been providing a safe learning environment for dogs for 30 years. While their facility, which is located in a red barn, may appear like it's used for cattle, it is an amazing place for dogs. Not only do they train dogs and care for them, but they also offer grooming services. Founder, Roger Bortz has been training dogs for 40 years, and his philosophy is to understand the dog's psyche, and then communicate with them with mutual respect. Although he understands dogs very well, most of his work includes training dog owners on how to understand the signals of their dogs. They provide group classes, private lessons, and in-house training. In addition to that, they also provide Bootcamp services. Roger also consult owners about the nutrition and diet of dogs.
Address: 1451 E McFadden Ave, Santa Ana, CA 92705, United States
Website: https://yourdogtrainer.net/
Contact No: +1 714 547 5047
Location on Google Maps:
Good Dog OC
View this post on Instagram
This academy guarantees results, and fortunately, they are staying true to their word, and all of their customers are satisfied with their services. They don't charge by lessons or by the hour, instead, they offer a 2-week plan, and if your dog isn't changed by then, they don't charge a single dollar. Also, they have a referral program, in which you get $100 for every friend that signs up for dog training with Good Dog OC. Trainer, Adam is regarded as one of the best dog trainers in the region, and he is known to convert any dog into a calm and affectionate pooch. They offer potty training, puppy classes, obedience training, and behavior modification.
Address: Irvine, CA 92614, United States
Website: http://www.gooddogoc.com/
Contact No: +1 949 484 9794
Email: adam@gooddogoc.com
Location on Google Maps:
The Hounds Grounds
Awarded as the best dog trainer of 2021 by Expertise, The Hounds Grounds is an excellent choice for dog owners in Orange County. Interestingly, their staff comprises all females, and one of them is an expert therapist for dogs, so if your pooch needs some massage, then this is your go-to place. Founder and head trainer, Brandi Bryant is recognized as one of the best trainers and veterinarians in the area. In addition to regular training, Brandi has also trained dogs for nose-work and tricks. Brandi is a strong believer in motivation-based techniques, and she opposes any harsh methods. The Hounds Grounds provide puppy classes, basic and advanced obedience training, and behavior modification, moreover, they also run a spa facility for dogs.
Address: 6021 Warner Ave, Huntington Beach, CA 92647, United States
Website: http://www.thehoundsgrounds.com/
Contact No: +1 714 375 3188
Location on Google Maps:
Clever Canines by Zoë
Zoë has been involved with animals, as she grew up near a stable, so riding horses and helping out in the stable was her routine. In 1991, she graduated from Moorpark College's Exotic Animal Training and Management Program, and she started working as a falconer for a year in the Medieval Times show. She had also trained animals for movies and TV shows such as On Deadly Grounds and Frasier, respectively. In addition to these, she is also a certified veterinarian technician, so you can be certain that your dog is in the right hands. She offers both private and group classes either at the house of the dog owner or at any desired location. Zoë specializes in training dogs that suffer from separation anxiety or have aggression issues. In addition to her regular training, she also provides Canine Good Citizen training and trick classes for American Kennel Club dog shows. Although she doesn't have her own facility where you can bring your dog, she travels a large area to provide her services.
Website: https://clevercaninesbyzoe.com/
Contact No: +1 949 933 4519
Location on Google Maps:
Bark Busters
One of the most recognized names in the dog training world, not only is Bark Busters a well-known training organization in the United States, but it is also well-received in other countries as well. Being such a large corporation, they have a staff of highly trained professionals, who are certified and possess years of experience. In addition to training dogs, they teach pet owners the proper communication methods that dogs understand naturally, this allows owners to bond better with their dogs. Barks Busters deal with issues such as aggression, hyper-reactivity, ignoring commands, and other bad manners. As they don't have their own facility in Orange County, they provide in-house training, which most owners prefer anyway. Also, they have a free behavior quiz on their website that allows one to learn more about their dog.
Website: https://www.barkbusters.com/
Contact No: +1 877 500 2275
Wag & Wiggles
This is a boarding, training, and daycare facility, which is a go-to for most dog owners. Furthermore, Wag & Wiggles is Orange County's largest clicker and positive reinforcement-based training school, and they have the highest dog-to-staff ratio in the region. Plus, their staff comprises professional individuals with years of experience. They offer their services both offline and online, also, they evaluate your dog completely free. They have puppy classes, obedience training, reactive training, and all of these are available as group sessions or private classes.
Address: 14402 Chambers Rd, Tustin, CA 92780, United States
Website: http://www.wagsandwiggles.com/
Contact No: +1 714 368 7077
Location on Google Maps:
Epic Dog Pros
Epic Dog Pros is run by Dylan Maxwell Blau, he has 20 years of experience working with dogs, and he has spent years working with dogs that were on the kill lists and rehabilitated them. Dylan understands that owning a dog is a big responsibility, and although most owners are prepared to train their dog, they are just unaware of how to approach it. He teaches owners how to empower themselves around their dogs with positive techniques. He offers traditional services like puppy training, obedience training, and behavior modification, along with training service and guard dogs. Plus, they offer free consultation as well.
Address: 17961 Cowan, Irvine, CA 92614, United States
Website: http://www.epicdogpros.com/
Contact No: +1 949 424 5711
Location on Google Maps: