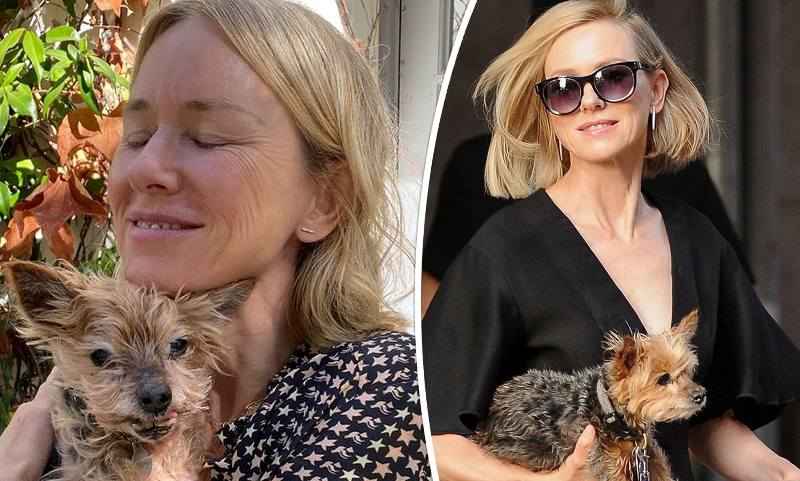 Naomi Ellen Watts is a phenomenal British actress, however, despite being British, she debuted in an Australian drama. Slowly but surely she rose in popularity, moving to TV shows, and once she moved to the United States, she made her Hollywood breakthrough in 2001. When it comes to pets, she is a dog lover, and unlike many other celebrities who keep hoards of pets, only for their servants to take care of them, Watts took a different approach. She had a single dog in the last two decades.
List of Naomi Watts' Dogs
You'd be surprised to know that along with her dogs, she was also seen with a turtle, which people believed was a pet, but it was not confirmed by Naomi.
1. Bob
Naomi Watts adopted a male Yorkshire Terrier in the year 2001, named him Bob, and they became inseparable ever since. It didn't matter if she was at home, on a set, or went shopping, Bob was always with her. Even in paparazzi photographs, it is often seen she carrying or walking Bob. Sadly, her adorable and loving pooch passed away in July 2021, at the grand age of 20, which is remarkable as usually, these dogs live for 16 years at most. She told the world about his passing away on her Instagram account, and people paid their condolences. It was a grief day for her. As for the breed itself, it was bred in Yorkshire in the 1800s, hence the name, and instantly it became a fashionable lapdog that was quite popular with English ladies. However, you'd be surprised to know that these hounds were appointed as rodent killing dogs in the coal mines of Yorkshire, but in the late 1800s, these hounds became quite popular and since then they are living a luxurious life. Despite their small size, they are true terriers at their heart; they are feisty, full of energy, and if untrained will become bossy. Upon receiving training, they turn into great watchdogs and goofballs with the right person.
Naomi Watts via Instagram: "My Darling Bob. What an honor to have had you in our lives. You'll be living on in my heart and soul forever. Rest In Peace. 20 years of love. Godspeed! 😥💔 #legend #wingman" pic.twitter.com/WPWBQm6t5s

— Naomi Watts Source (@nwattsource) July 7, 2021
2. Izzy
When the Covid-19 pandemic hit us, it didn't matter what our status was, or how much money we possessed. All of us were locked within our homes, and this led to many people developing depression, and struggling mentally. Naomi Watts was on the same boat, she stated that she was struggling and she had cried many times during the pandemic, also Bob wasn't around anymore to comfort her. So she introduced a new family member to the public on her Instagram, a rescue Norwich Terrier, named Izzy. Talking about this breed, originally, small terriers were used to kill rodents, and in the 1800s, Cambridge students started keeping them as pets to get rid of rodents in their dorm rooms. They were quite popular with students and during this time a stableyard owner from the town of Norwich acquired one of them and named him Rags. Later Rags was bred to create litters with very specific traits, and that is how this breed came to be. While these are small dogs, they are highly active and require a lot of playtimes. Since these were kept by university students, these dogs are naturally social, and they require human companionship, plus they are trainable. It is a fun little dog.
View this post on Instagram
Naomi Watts truly is a dog lover, and she kept just one dog at a time that truly goes to show that she keeps her dogs just like a child and provides for them responsibly. We need more celebrities like her, who keep her pet with them, and bond with them. Furthermore, she didn't just go out and buy a dog, but instead, she adopted them. While she only keeps small dogs, I'm certain any dog would love to be a part of her family.