Dogs are obedient, loving, and wonderful companions to be around. They enhance our lives each day and provide us with unwavering loyalty until they don't.  Depending on how a dog was raised, they can turn aggressive, disobedient, and start behaving in a manner that not only stresses the owner but makes their social life miserable. These are the times when professional help is required, and one calls a dog behaviorist to correct and root out the issues. While there are numerous dog trainers around the world, some of them have a wow factor to them, which is unparalleled, and these are the top 10 of them.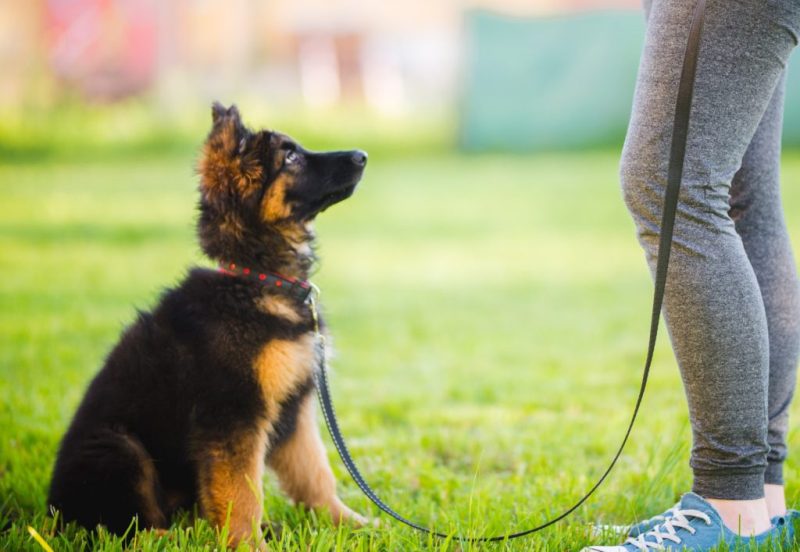 Cesar Millan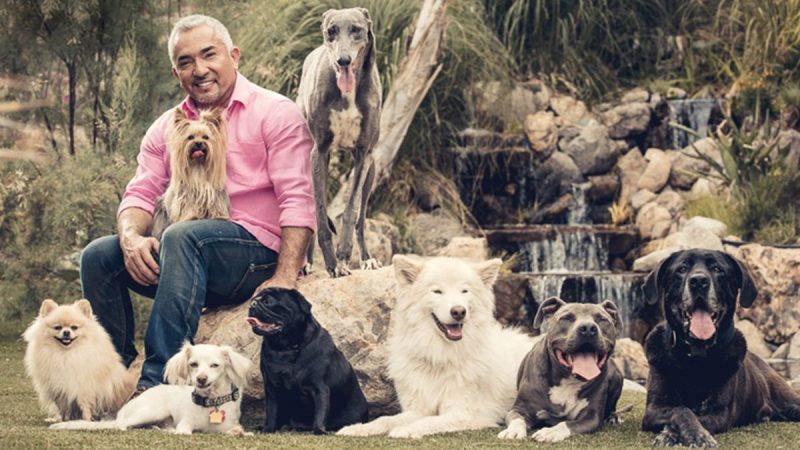 Facility: Dog Psychology Center
Cesar Millan is a world-renowned dog behavioral expert, he is also an author, TV personality, Youtuber, and public speaker. Cesar was made famous with his TV series, Dog Whisperer aired in 2004, where he showed people how to control and correct their dogs. Following that he appeared on numerous TV shows, and even launched two additional TV series, where is also introduced his son, Andre. Being such a famous dog trainer, he has also worked with many celebrities such as Ozzy Osborne, Oprah Winfrey, Mike Tyson, and more. Moreover, Cesar Millan has been organizing live shows and touring across the United States, where he helps people understand the body language, behavioral needs, and more about dogs. He also runs a freelance dog rehabilitation center, known as Dog Psychology Center, this is where he deals with particularly difficult dogs that require thorough training. Interestingly, Cesar doesn't have a formal education in dog training, and he openly states as such.
Address: 20340 Blue Cloud Rd, Santa Clarita, CA 91390, United States
Website: https://www.cesarsway.com/
Youtube: https://www.youtube.com/c/CesarMillanOfficial
Contact No: +1 323-210-3886
Location on Google Maps:

Zak George
Similar to Cesar Milan, Zak is a celebrity dog trainer, TV personality, author, and a Youtuber. Zak has produced two TV shows and has starred in numerous shows. As of today, Zak is highly active on Youtube, and he educates his audience about various dog behaviors, how to train dogs, and reviews different tools. Zak is another dog trainer that doesn't have any credentials when it comes to dog training; however, his clients are more than satisfied with his work. He presents his lectures with high energy that appeals to a younger audience.
Website: https://www.dogtrainingrevolution.com/
Youtube: https://www.youtube.com/c/zakgeorge/featured
Email: zakgeorge@me.com
Patricia McConnell
Facility: Mc Connell Publishing Ltd
Easily one of the most intellectual dog trainers out there, as Patricia McConnell holds a Ph.D. in Zoology. Moreover, she is a Certified Applied Animal Behaviorist (CAAB), she has given lectures at the University of Wisconsin-Madison, along with that she has also written numerous informative articles and books. While she didn't have her own TV show, she did co-host a radio show for 14 years by the name, Calling All Pets. If one wishes to learn more about the behavior of dogs and their relationship with humans, then you can read her blogs, or even order one of her books. She has described dogs in such detail that is hard to find in other sources.
Address: 1104 Mills St, Black Earth, WI 53515, United States
Website: https://www.patriciamcconnell.com/
Contact No: +1 509-881-0204
Location on Google Maps:
Susan Garrett
Facility: DogsThat/Say Yes Dog Training
Although you may have never heard of her name, she has trained several dog trainers, which just goes to show the level of expertise and wisdom she has to offer. While Susan train just about any dog, she especially enjoys training athletic dogs that are participating in sports or competitions. She specializes in off-leash training and behavior modification. Currently, she runs a dog facility and a Youtube channel by the name Dog That, and she teaches her audience about dog behaviors using science. Furthermore, one can educate themselves by listening to her Podcast, watching DVDs, or reading her detailed books, all available on her website.
Address: 2780 Dunmark Rd, Alberton, ON L0R 1A0, Canada
Website: https://dogsthat.com/
Youtube: https://www.youtube.com/c/DogsThat
Location on Google Maps:
Dave Salmoni
A Canadian-born expert who has a background in Zoology from Laurentian University, Ontario. Dave Salmoni, not only trains dogs but is also an animal trainer. He worked as an apprentice in Bowmansville Zoological Park, where he began interacting with animals in 1998, shortly afterward, he left Canada for South Africa to take part in a Tiger Rewilding project. He has hosted and produced several documentaries on various species, and all of them were well-received. As for the TV shows, he has appeared on several episodes on Jimmy Kimmel Live, Conan on TBS, and many more.
Instagram: https://www.instagram.com/realdavesalmoni/
Dr. Roger Mugford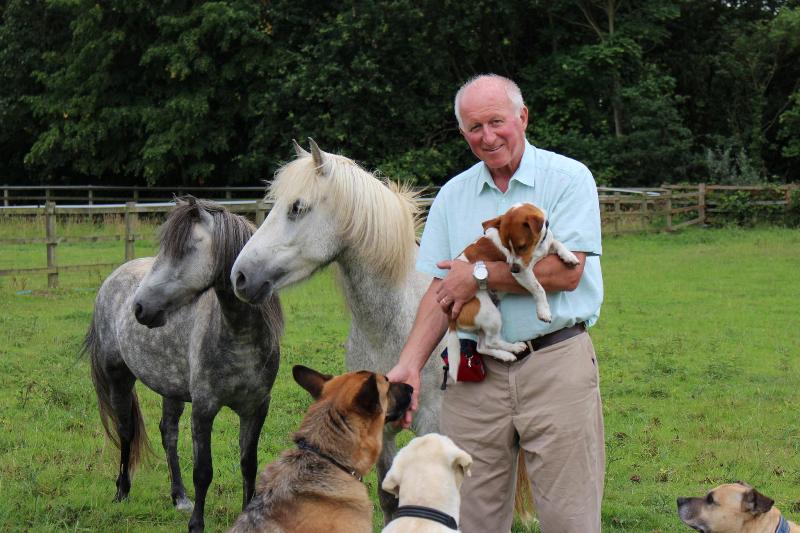 Facility: Company of Animals
Dr. Roger Mugford is an Animal Psychologist with over 40 years of experience in the field of animal welfare. Not only is Dr. Roger an expert with dogs and other animals, but he's also an inventor, as he has invented revolutionary tools that aid in correcting dog behavior such as the Halti headcollar, and his organization has received various awards and praises around the world. His organization, Company of Animals has two locations, one in the United States and one in the United Kingdom, where you can take your pet for training, and the staff will be more than happy to help you with your dog. Plus, this is the name most veterinarians refer to when it comes to problems with dog behavior.
Addresses: Ruxbury Farm, St Ann's Hill Rd, Chertsey KT16 9NL, United Kingdom,
13606 Xavier Ln, Suite D, Broomfield, CO 80023
Website: https://companyofanimals.co.uk/
Contact No: +44 193-256-6696
Location on Google Maps: 
Doggy Dan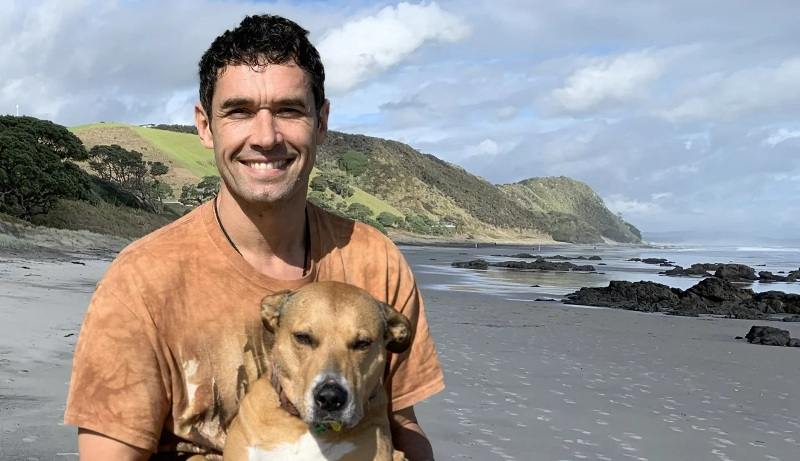 Dan Abdelnoor, but famously known as Doggy Dan moved to New Zealand in the year 2000, and got his first dog, Peanut in 2006. Although Dan dreamt of working with dogs from a very young age, he was not able to fulfill his dreams right away. He worked as a math teacher, in I.T. sales, and he switched many jobs, finally, after getting his first dog, he decided to turn his dream into reality, and since then he has helped thousands of owners with their dogs' behavioral issues. He also provides online programs on his website.
Address: 47 Constable Road, Muriwai 0881, New Zealand
Website: https://theonlinedogtrainer.com/
Contact No: +64 27 275 3700
Location on Google Maps:
Karen Pryor
Dog trainer and author Karen Pryor has over 40 years of experience in rehabilitating and correcting behaviors of animals like dolphins, horses, cats, and of course, dogs. She launched the first-ever positive reinforcement programs in 2007, and in the same year, her book, Don't Shoot the Dog, revolutionized the dog training world. She is considered the catalyst for positive reinforcement. Additionally, she is the one who made the clicker technique famous using science in her methods. From her website, you can connect with certified dog trainers in your area, and resolve your dog's problems.
Address: 177 Huntington Ave, Boston, MA 02115, USA
Website: https://karenpryoracademy.com/
Location of Google Maps:
Victoria Stilwell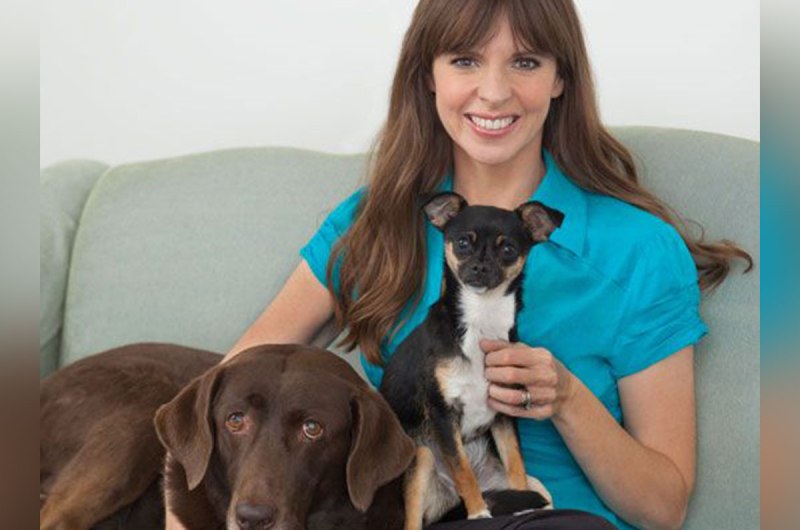 Victoria Stilwell is an English author and dog trainer that gained popularity after her successful TV show, It's Me or the Dog. She runs her own website, where you can purchase courses, books, harnesses, DVDs, and audio. Her ideology is to train dogs with positivity, and she doesn't believe in punishing the dog. She is certified by Animal Behavior and Training Associates. Along with her TV show, she has appeared as a judge on Greatest American Dog Show on CBS. She has also won many awards for her guidance and rehabilitation of dogs. Currently, she does events where she teaches people how to train their dogs.
Website: https://www.vsdogtrainingacademy.com/
Instagram: https://www.instagram.com/victoriastilwell/
Contact No: +1 678-459-5786
Email: info@vsdta.com
Emily Larlham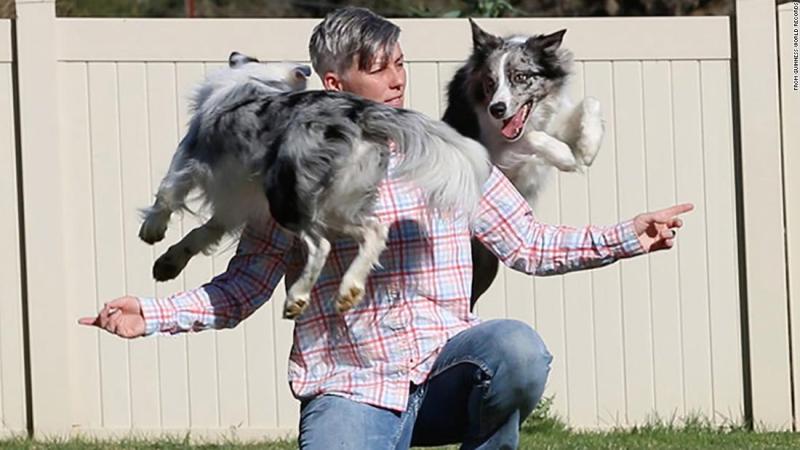 The creator of the Progressive Reinforcement Training Manifesto, Emily Larlham is quite a famous personality when it comes to dog training. Although Emily doesn't have a formal education in dog behavior, nor does she claim to, her methods are amazing, and she has helped thousands of dogs. Moreover, you can visit her Youtube channel to take advantage of over 300 comprehensive videos, where she teaches how to build a healthy relationship with your dog. She has conducted seminars in pretty much all the major parts of the world.
Website: https://dogmantics.com/
Youtube: https://www.youtube.com/c/DogtrainingbyKikopup