If there's one place where you'll find all the dog breeds in the same city, it is Miami. People keep all sorts of dog breeds here regardless of the weather conditions, from little Chihuahuas to Siberian Huskies. One thing about dog owners of Miami is that they give their pooches a lifestyle that all dogs wish for, plenty of love and treats. However, when boundaries are not set, dogs tend to dominate the households, and this is the time when dog trainers are required. Alternatively, you just got a new puppy and want to start things right. These are the top 10 dog trainers in Miami.
3DK9 Detection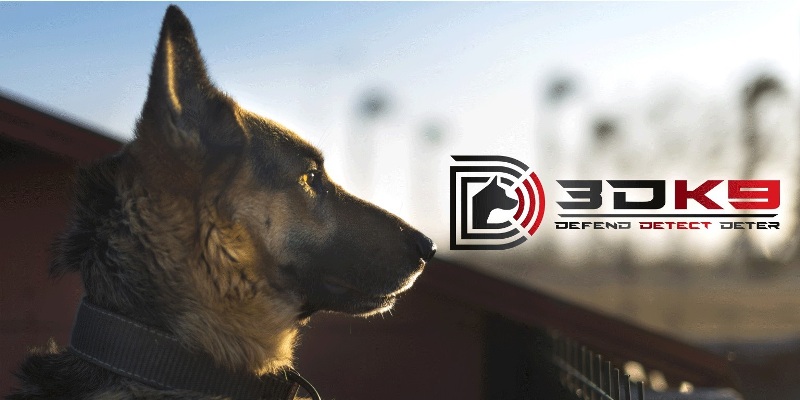 As the name suggests, this organization specializes in training dogs that can be used by police and the army. They provide top-notch drug and explosive detection training to all dogs from their puppyhood. Fortunately, their services are not limited to the government, they do provide residential training. In this, your dog will learn to behave in the household, while also being vigilant of intruders. They train hounds to be a great protector. If you happen to be in the surrounding area, then you can visit them. Along with residential and government services, 3DK9 Detection also provides commercial training to dogs to be used in spaces such as in hospitals, schools, and more.
Address: 888 Biscayne Blvd UNIT 5601, Miami, FL 33132, United States
Website: https://www.3dk9detection.com/
Contact No: +1 855 561 3647
Email: info@3dk9detection.com
Location on Google Maps: 
Bauser's Pet Training
While the previous training center makes a dog well-prepared for employment, Bauser's Pet Training center is your traditional training center. They offer a huge variety of classes, from general obedience training to Canine Good Citizen training. Moreover, they have doggy daycare as well, so if you are a busy individual or just want to explore the city on your own, then, you can leave your dog here, and be stress-free because they'll take good care of your dog. They offer their services in North Miami and the surrounding areas.
Address: 1944 NE 151st St, North Miami Beach, FL 33162, United States
Website: https://bauserspettraining.com/
Contact No: +1 30 545 40420
Location on Google Maps:
Crown Dog Training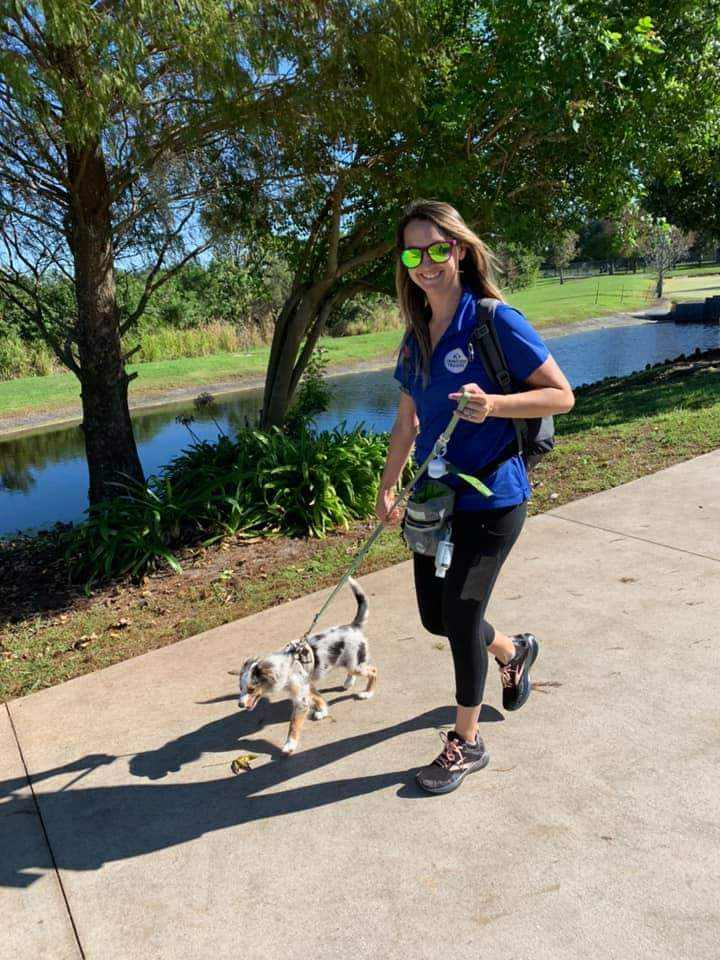 At Crown Dog Training, you'll feel like your dog is given special attention, which they do. Their group training sessions are a favorite of locals, and you can meet plenty of friendly dogs and their owners here. If you happen to have a difficult dog, then, you can opt for their private lessons, where a trainer will discuss your dog and choose an appropriate course. They offer their services in the entirety of Northern Miami, therefore, if you happen to be in the area, it is an excellent choice. Now, if you don't live in Miami, you can still utilize their services, as they offer online courses as well.
Address: NE 33rd St, Miami, FL 33137, United States
Website: https://crowndogtraining.com/
Contact No: +1 800 413 0344
Email:  info@crowndogtraining.com
Location on Google Maps:
Doggie Days
Doggie Days is another excellent choice if you are looking to have the right start with your puppy. They offer basic obedience training, potty training, and Canine Good Citizen training as well. Along with these, they specialize in therapy and emotional dog training. They believe in positive reinforcement, meaning they don't punish dogs, but they teach them by treating them when they do the desired action. Owner, Maruchy Perez has 10 years of experience in dog training. Plus, they also do events from time to time, where all pooches are welcome.
Address: 2325 SW 27th St, Miami, FL 33133, United States
Website: http://doggiedaysmiami.com/
Contact No: +1 305 389 6067
Email: info@doggiedaysmiami.com
Location on Google Maps:
 Good Dog Bad Dog
Although their name sounds like a cliche cop movie, their services are top-notch, and they have been in this business since 1987. They specialize in obedience, behavioral problems, and good manners. Similar to Crown Dog Training, Good Dog Bad Dog offers both group sessions along with their private classes. Furthermore, they offer dog sitting and dog walking services, which are budget-friendly. Also, if you are looking to use obedient dogs in your product commercials, then, they also have you covered.
Address: 1174 NE 105th St, Miami Shores, FL 33138, United States
Website: https://gooddogbaddogmiami.com/
Contact No: +1 305 297 5695
Email: info@gooddogbaddogmiami.com
Location on Google Maps: 
Master's Professional Dog Training
This facility is located in the Southern part of Miami, and you can access their services if you are in the surrounding area. A great thing about this company is that you can have your puppy or dog training in the comfort of your own home. They provide obedience training and puppy training. If you get your dog trained by the Master's Professional Dog Training company, they offer a guarantee to retrain your dog free of cost. A method known as Command, Correction, and Praise is utilized by trainers here, and it is greatly effective.
Address: 10393 SW 153rd St, Miami, FL 33157, United States
Website: https://www.mastersprodogs.com/
Contact No: +1 305 255 6851
Location on Google Maps: 
Rocco's Pack Dog Training
The owner and trainer, Leby owns a dog named Rocco, hence the name of the facility. It was opened in the January of 2011, and before that Leby used to work in the corporate world, and used to help evaluate administrative decisions, as she is M.A. of Organizational and Industrial Psychology. She offers consultancy sessions and private training to build a healthy relationship between the owners and their dogs. Also, she uses positive reinforcement to train dogs.
Address: 20533 Biscayne Blvd, Aventura, FL 33180, United States
Website: https://roccospack.com/
Contact No: +1 786 309 5109
Location on Google Maps:
One Paw Forward
One Paw Forward was deemed as the Best Business of Miami in 2015 by Best Businesses. They offer one free consultation, where they assess your dog and tell you what specific training would be correct for your dog. As for their services, they offer basic obedience training along with housebreaking and behavior modification. Additionally, if you opt for their service package, they have a follow-up visit that is free of cost. They solely provide at-home services in North Miami, and for this reason, they don't have a walk-in facility.
Website: http://onepawforward.com/
Contact No: +1 305 206 8844
Email: fabian@onepawforward.com
Paws in Motion
This is another dog training facility that has been in business for a long time, it was launched in 2000 by Tracy Hanna, who's been training dogs since 1990. As for their services, they offer obedience training, puppy training, tricks and agility classes, and more. They assess your dog based on the previous training, and then, work from there. They cater to all levels of dogs, from as basic as leash walking to difficult tricks for competitions. Plus, they have an air-conditioned, and matted facility to make sure your dog is comfortable.
Address: 8935 SW 129th St, Miami, FL 33176, United States
Website: http://paws-in-motion.com/
Contact No: +1 305 251 5867
Email: InfoPawsMiami@gmail.com
Location on Google Maps:
Rose Lesniak
Rose Lesniak is a certified dog trainer with a unique set of credentials. She is a B.S. of Psychology, and Rose worked for the state of Florida for 23 years as a member of the Special Victim Squad. Her approach to training dogs is very holistic, and she offers services throughout Miami. She trains dogs of all ages and sizes. Along with basic obedience training, she also provides a service called Condo Cool, in which, she trains dogs to calmy navigate through apartment buildings.
Address: 645 NE 62nd St, Miami, FL 33138, United States
Website: https://www.roselesniakdogtrainer.com/
Contact No: +1 305 868 8109
Email: Rose@RoseLesniakDogTrainer.com
Location on Google Maps: