Vancouver is one of the most famous cities in the world, and being a part of the beautiful British Columbia, it is a mesmerizing location. For dog lovers, it is an amazing location, as there are plenty of dog-friendly locations such as hiking trails, off-leash parks, and beaches. Now, with a place that offers so many off-leash options, it becomes essential that you have a particularly well-trained dog, and for that reason, there are excellent dog trainers in Vancouver. These are the top 10 dog trainers in Vancouver.
Legacy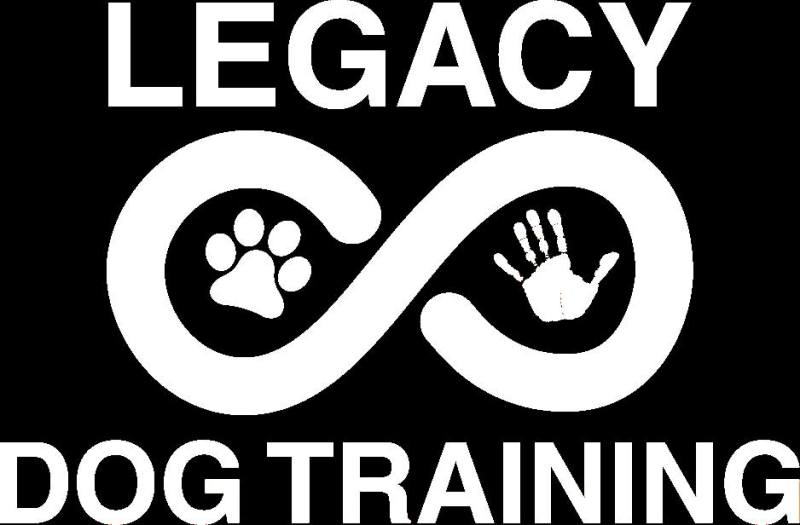 Founder, Terry Ryan, KPA CTP Faculty, CPDT-KA has been training dogs since 1968, and she's always been an advocate of humane training techniques. Moreover, her entire career has been around dogs, as she was the Coordinator of the People-Pet Partnership, College of Veterinary Medicine, Washington State University from 1981 until 1994. She's also been a competitor, as well as a judge at the American Kennel Club. At her workshop, they train dogs with positive reinforcement under the name of Karen Pryor, a world-renowned dog trainer who made the clicker technique popular. They don't have their facility; however, they do organize events and workshops throughout Vancouver. Additionally, Legacy trains chickens as well.
Website: https://www.legacycanine.com/
Email: info@legacycanine.com
Karma Dog Training
As the name may suggest, they offer spiritual-like training, even their logo is a Buddha dog. The owner, Jeffrey Leibowitz, often teaches people that owning a dog is not just about having a pet, but it is a huge responsibility. Moreover, he states that the relationship between a human and a dog must be based on trust and cooperation rather than on intimidation and force, you can get a free online consultation to know more about your dog. They offer all sorts of training from puppy classes to Canine Good Citizen courses. They also have special classes to train a puppy to be a therapy dog. Additionally, if you want dog sitting or help with dog walking, Karma Dog Training have you covered.
Address: 1375 W 6th Ave, Vancouver, BC V6H 4A3, Canada
Website: http://www.karmadogtrainingvancouver.com/
Contact No: +1 778 800 2951
Email: karmadogtraining@gmail.com
Location on Google Maps: 
Discover Dogs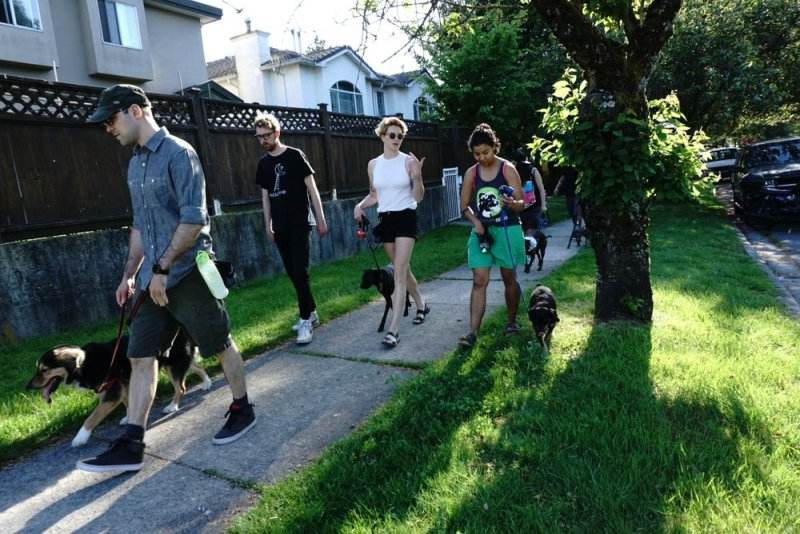 Discover Dogs has a unique philosophy and method when it comes to training. They believe that dogs are more than capable of understanding commands, and behaving the way they are expected to; however, it is humans that require training and need to learn how to interact with dogs. They provide services both online and offline. You can also opt for their private classes, where they'll schedule a training session in the comfort of your house. Furthermore, they have toys, treats, food, and other dog-related supplies at their store.
Address: 701 Kingsway, Vancouver, BC V5T 3K6, Canada
Website: https://discoverdogs.ca/
Contact No: +1 604 428 3647
Location on Google Maps:
DOG Smart
Dogs love being active, which you may have noticed already by observing the pure joy on their face when asked to go for a walk. For this reason, DOG Smart has purposely built 4,000 square feet modern indoor training center. This is a perfect location to learn more about your dog's behavior, and how they react in a neutral environment. As for their classes, they offer all the training one can think of and some special classes as well, such as Nose training and Anxiety removal training. In addition to these, they also have daycare services. Similar to other facilities, you can also have private training sessions.
Address: 8206 Ontario St #100, Vancouver, BC V5X 3E3, Canada
Website: https://www.dogsmart.ca/
Contact No: +1 604 267 9500
Email:  info@dogsmart.ca
Location on Google Maps:
 Dizine Canine
Owner, Shelagh Begg believes in positive reinforcement and doesn't use any shock or pinch collars. Dizine Canine also prefers offering classes with the owner, as they teach not only the dog but the owner as well, how to act and train the dog. Trainers here are certified experts, to say the least, with plenty of experience. They offer their services in the Burnaby area, although you can ask them to accommodate your area if you live outside. Dizine Canine does have a facility; however, the location isn't available.
Website: https://www.dizinecanine.com/
Contact No: +1 778 889 3723
Email: shelagh@dizinecanine.com
Zen Dog Canine Training
Although they have not mentioned their location anywhere on the internet, Zen Dog Canine Training is one of the oldest training facilities in Vancouver. Similar to other trainers, Shanon believes in positive reinforcement, and never asks owners to utilize fear or harmful tools. Zen Dog Canine offers 6 different classes that are bound to make your dog a sweetheart. In addition to those, you can always ask for their private sessions, which are often recommended to owners with a highly reactive dog. After training from this academy, you'll feel empowered and more in control of your pooch.
Website: https://www.zendogtraining.com/
Contact No: +1 604 812 8802
Email: k9@zendogtraining.com
Bravo Dog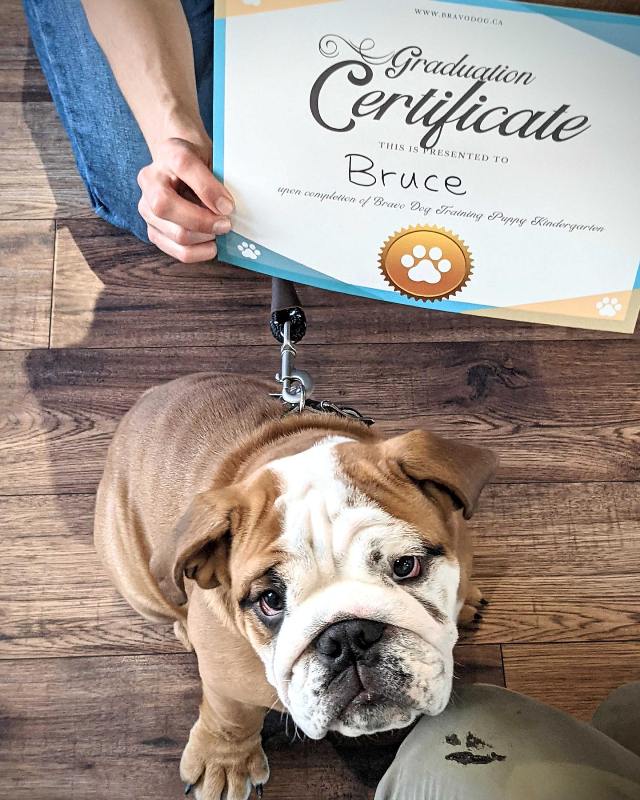 Bravo Dog is located in North Vancouver, and they offer both online and offline services. By not simply jumping into the training mindlessly, Bravo Dog offers an assessment for your dog where you'll be asked a series of questions, and only then a class will be suggested for your dog. However, if you feel like your dog needs private training, then you can always go for their in-person training. Their philosophy is to train the dog with positivity, and for this, they learn what motivates your dog, it could be food, toys, or even affection. Additionally, they also have a clinic.
Address: 399 Mountain Hwy #101, North Vancouver, BC V7J 2K9, Canada
Website: https://bravodog.ca/
Email: hello@bravodog.ca
Location on Google Maps:
Canine Align
You'd be more than delighted to know that the staff at Canine Align are multi-credential, and they take courses each year to stay up-to-date with the latest trends and findings in the doggy world, therefore, you can be certain that your dog is being trained by professionals. By providing specific training to dogs, they allow dogs to be comfortable in a variety of environments. Plus, they also offer online classes where you can learn from the comfort of your home. Like another academy, Legacy, Canine Align doesn't have a facility.
Website: https://www.caninealign.com/
Contact No: +1 605 561 4950
Email: hello@caninealign.com
Yaletown Dog Training
Located closeby to Yaletown, Vancouver, this training center has employed experts as their staff. Owner, Sarah Pennigton, is a faculty at The Academy of Dog Trainers, where she trains aspiring dog trainers, this just goes to show the level of her expertise. She specializes in training troubled dogs that are often stressed in situations like nail trimming or while putting on a muzzle. Yaletown Dog Training offers services that deal with aggressive dogs, training dogs for home living, and general obedience training. They offer their services in the major areas of Vancouver; however, you can always ask them for an online class, if you aren't living in the area.
Address: 120 Milross Ave #1205, Vancouver, BC V6A 4K7, Canada
Website: https://yaletowndogtraining.com/
Email: sarah@yaletowndogtraining.com
Location on Google Maps:
Canine Connection Training
This is one of the premium dog training options in Vancouver, and for good reasons. The entire staff has multi-credentials, and if for some reason, your dog experiences a health issue during training, all of them are able to perform CPR and first-aid. Moreover, you can also sign-up for their online training course, where you'll have access to numerous informative videos. They offer both group classes and private lessons, along with online training. They offer special training for puppies, as they believe once a puppy is trained properly, they are easy to work with later on. They offer their services throughout Vancouver.
Website: https://www.canineconnectiontraining.ca/
Contact No: +1 604 362 3626
Email: annika@canineconnectiontraining.ca