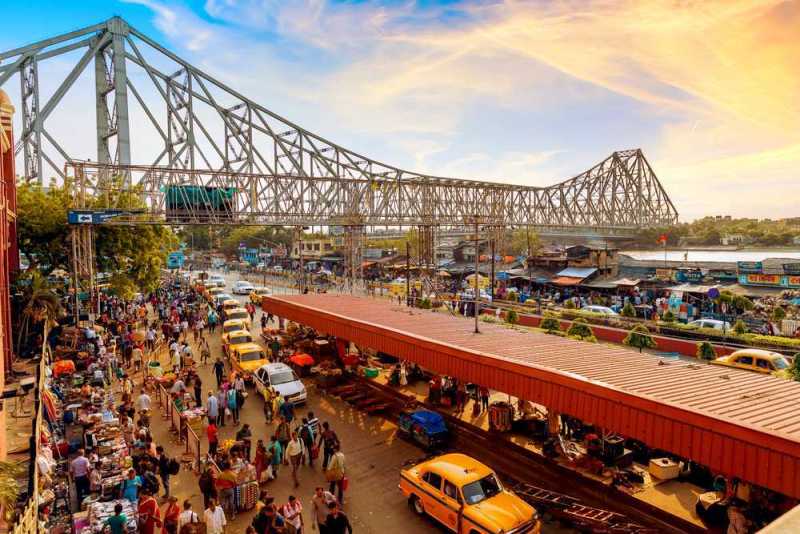 Kolkata, formerly the capital state of India, under British rule, is now famous for its grand colonial architecture, art galleries, and many cultural festivals. It also has the best sweets in India, maybe that's why they speak in such a sweet manner. However, when it comes to dogs, their language is universal, and they only understand commands and body language, therefore, it is essential that dogs are trained from their puppyhood, and these are the best trainers available in Kolkata.
Hunde Squad K9s
This is your one-stop for all your dog-related needs, not only do they train dogs but also groom them and provide dog sitting services. It is not a surprise that Hunde Squad K9s is considered one of the best dog training academies in the entirety of West Bengal. They have a special 5-week training program, where they teach your dog basic obedience, recalling, in-home training, and much more, in the end, you'll have a loving and calm pooch. In addition to these, they also have special classes, where they teach dogs to protect the owner, and sniff out explosives and narcotics. If for some reason, one is skeptical of their dog training, they offer consultation, where they'll demonstrate to you their skill and effectiveness of dog training.
Address: 87, Mall Rd, Nagerbazar, Kamardanga, Kolkata, West Bengal 700028
Website: https://hsk9s.com/
Contact: +91 8777586970
Location on Google Maps:
K9 Training Academy
K9 Training Academy understands well that using collars and other equipment is useless when it comes to correcting your dog's erratic behavior, as they only offer a temporary solution, plus, they also hurt your dog. Trainer, Subhoji Mukherjee has years of experience with training dogs. K9 Training Academy offers three classes; basic obedience training, agility training, and behavior training. Additionally, this academy specializes in correcting troubling behavior such as biting, jumping on humans, and refusing to follow commands. All of their clients are more than satisfied with their dog after they got trained at this academy.
Address: 13F, Dhakuria Station Ln, Dhakuria, Kolkata, West Bengal 700031
Website: https://k9-training-academy.ueniweb.com/
Contact No: +91 9674475670
Email: k9academykol@gmail.com
Location on Google Maps:
Paramita Das Dog Trainer & Behaviourist
Paramita Das established her academy in 2015, and since then, it has become one of the most popular dog training facilities in Kolkata, along with locals, people from other parts of the country visit this place as well. As for their staff, they only hire experts with credentials and a high-skill level to deal with all dogs regardless of the breed. They offer basic obedience training in addition to working with difficult and aggressive dogs. Furthermore, she consults the owners as well, which allows the owners to understand their dog better.
Address: FE 224, FE Block, Sector-III, Bidhannagar, Kolkata, West Bengal 700106
Contact No: +91 7947407254
Location on Google Maps:
Simon's K9 Club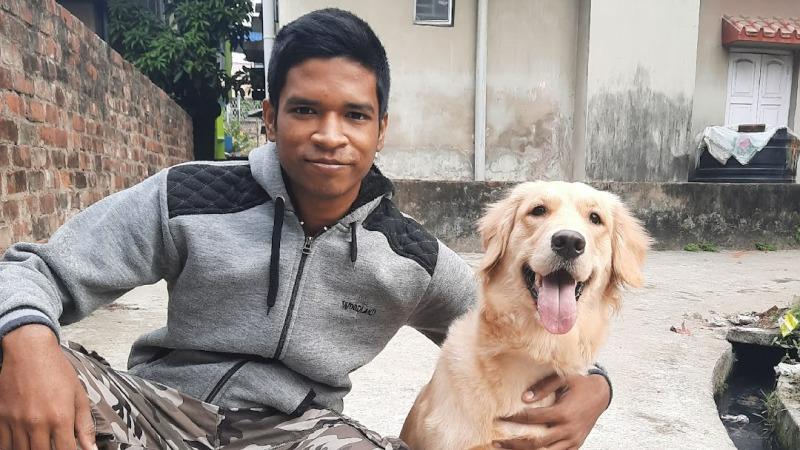 An expert dog trainer, who not only understands dog psychology but dog's physiology as well. Most trainers simply take away one's dog and teach them how to behave, which works for the starting, but in the long run, it fails because ultimately, it is the owner who'll be keeping the dog. Simon assesses the dog by knowing the lifestyle of the owners and the history of the dog. Depending on the issues one may have with their dog, he provides adequate training. Apart from specifics, he also provide general training for all dogs.
Address: 287, PK Guha Rd, Nalta, Dum Dum Cantonment, Dum Dum, Kolkata, West Bengal 700028
Website: https://simons-k-9-club.business.site/
Contact No: +91 9477377619
Location on Google Maps:
Dog Trainer and Behaviorist – Arijit Pathak
Arijit Pathak provides obedience training, behavior modification, and puppy counseling. Trainer and owner, Arijit Pathak is a skilled professional, who understands dog psychology, which makes him a great choice for dog owners. He is regarded highly for his aggressive and in-house training, which has helped hundreds of people. Not only that but he guides dog owners by telling them the dos and don'ts of owning a dog. Moreover, Arijit and another trainer, Jay Biswas organize live workshops. This academy also has rescues, which are always looking for a loving home.
Address: Sodepur Government Housing Estate, Sodepur, Kolkata, West Bengal 700110
Contact No: +91 9830336311
Location on Google Maps:
Sen Pet Training Centre
This is a famous name among the locals, if a dog requires any form of care, Sen Pet Training Centre is the go-to place. They specialize in dog behavioral problems and depending on the level of aggression of the dog, they provide appropriate training. In addition to training, they offer a huge variety of medical services. The veterinarian at this place has 8 years of experience in the field and is known to treat all medical issues. Furthermore, you can also visit this facility, if your dog requires grooming.
Address: 10, Rakshit Para Rd, Rakshit Para, Behala, Kolkata, West Bengal 700061
Contact No: +91 7278966316
Location on Google Maps:
Jayashree Dog Training School
She was the first-ever female dog training in Kolkata, Jayashree has quickly gained popularity since opening doors to her facility. She specializes in the clicker technique. Similar to some world-renowned dog behaviorists, Jayashree understands that most dogs develop behavioral problems because of wrong upbringing, and she consults the owners first, and she ensures that they understand how to interact with their dogs. In her past, she worked in zoos where she managed to teach tricks even to the big cats. She offers all sorts of training for the dogs, from puppy training to obedience training. There is no breed that is too much for Jayashree.
Address: No. 85A, Southern Ave, Lake Market, Kalighat, Kolkata, West Bengal 700029
Contact No: +91 9748810570, +91 8962308407
Location on Google Maps:
Canine Training Centre
Canine Training Centre is another great choice for locals, they provide puppy training, obedience training, and tricks as well. You are more than welcome to visit this place on the weekends as well. Although dogs are great companions, they can quickly become a nightmare once they are uncontrollable, therefore, facilities like Canine Training Centre are essential, as they teach your dog how to behave in a household, and not be aggressive towards family members.
Address: 24, Gabtala Ln, Behala, Kolkata, West Bengal 700060
Website: https://canine-traning-centre.business.site/
Contact No: +91 9073004083
Location on Google Maps:
Sarkar Dog Training Academy
Another top player when it comes to dog training in Kolkata. Plus, this academy has been in business since 2000, and it is regarded as one of the best dog training facilities in Kolkata by locals. They provide services both at their facility and in the comfort of the owner's house. While the Sarkar Dog Training Academy doesn't utilize modern technology for publicity, they are solely known by the word of mouth. Their previous clients always refer new dog owners to them. They offer training and behavior modification.
Address: Rabindrapally, Nona Chandanpukur, Kolkata – 700122, Near Wireless Gate More
Contact No: +91 7947408019
Vom Dog Passion
Vom Dog Passion is a group of people who are passionate about creating a world, in which both dogs and humans trust and provide love for each other. They offer all the services one can ever need related to dogs. Along with their basic obedience training, they train dogs for trotting and adoptions. Even if you have an obedient dog, you can still visit them because they provide grooming and creche services as well. Moreover, they have certified veterinarians in their staff, therefore, medical needs are covered. While their ratings are overall positive, some people's review does raise some concerns.
Address: 8, Sristi Dhar, Haripada Dutta Ln, Kolkata, West Bengal 700006
Website: https://vom-dog-passion.business.site/
Contact No: +91 8420027333
Location on Google Maps: