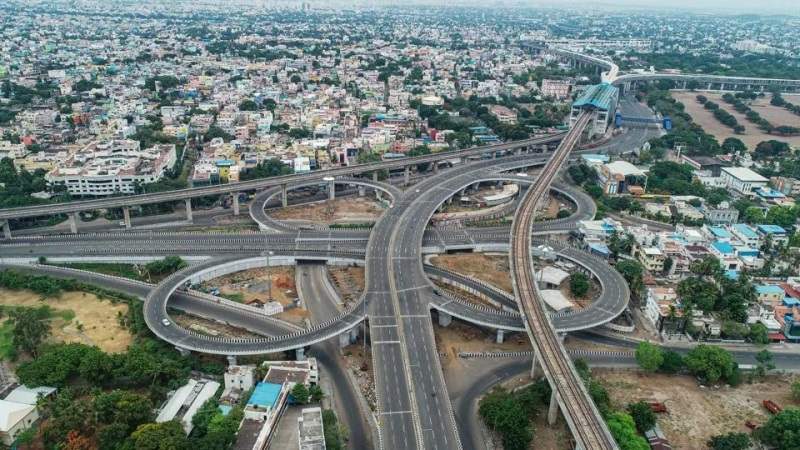 Chennai has one of the most unique cultures in India. It is known for its beach, nightlife, exquisite food, music, and dance. Additionally, if you happen to be traveling in Chennai, visiting temples becomes a must regardless of your religious beliefs. This doesn't mean that the city isn't developed, in fact, it is among the top IT hubs of India. Unfortunately, when it comes to pet laws, they are strict. Resident Welfare Authorities have placed a ban on owning a pet, although the government hasn't enforced such a law. Nonetheless, you must have a licensed dog that is thoroughly trained to avoid any unnecessary conflict, and these are the 10 best dog trainers to help you achieve that with your dog.
Laika K9 Dog Training Centre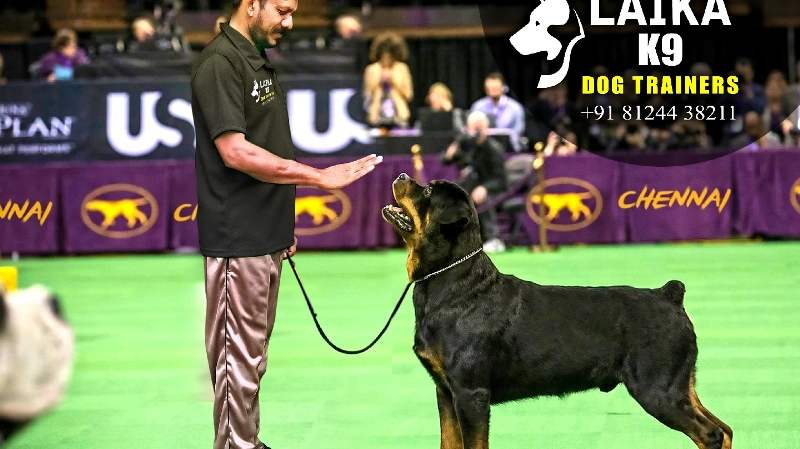 Regarded as one of the best dog training centres in Chennai by locals and their clients, Laika K9 Dog Training Centre deals with unwanted behavior of dogs such as aggression, hyper-reactivity, and ignoring calling their names. Trainer Durai has plenty of experience when it comes to training dogs, and his expertise can be observed from the way he works with dogs. Moreover, he has taken part in numerous dog shows, and also trained dogs for agility leagues and dog shows. He is patient with his clients, as well as with dogs, and he uses a combination of reward-based techniques and positive reinforcement. Therefore, if you happen to have a difficult dog, then, Laika K9 Dog Training Centre is a must-visit.
Address: 1621, 16th Main Road, Ajanta Colony, Anna Nagar West, Chennai, Tamil Nadu 600040
Website: http://www.laikadogtrainers.com/
Contact No: +91 8124438211
Location on Google Maps:
The DOG-Impossible is Pawsible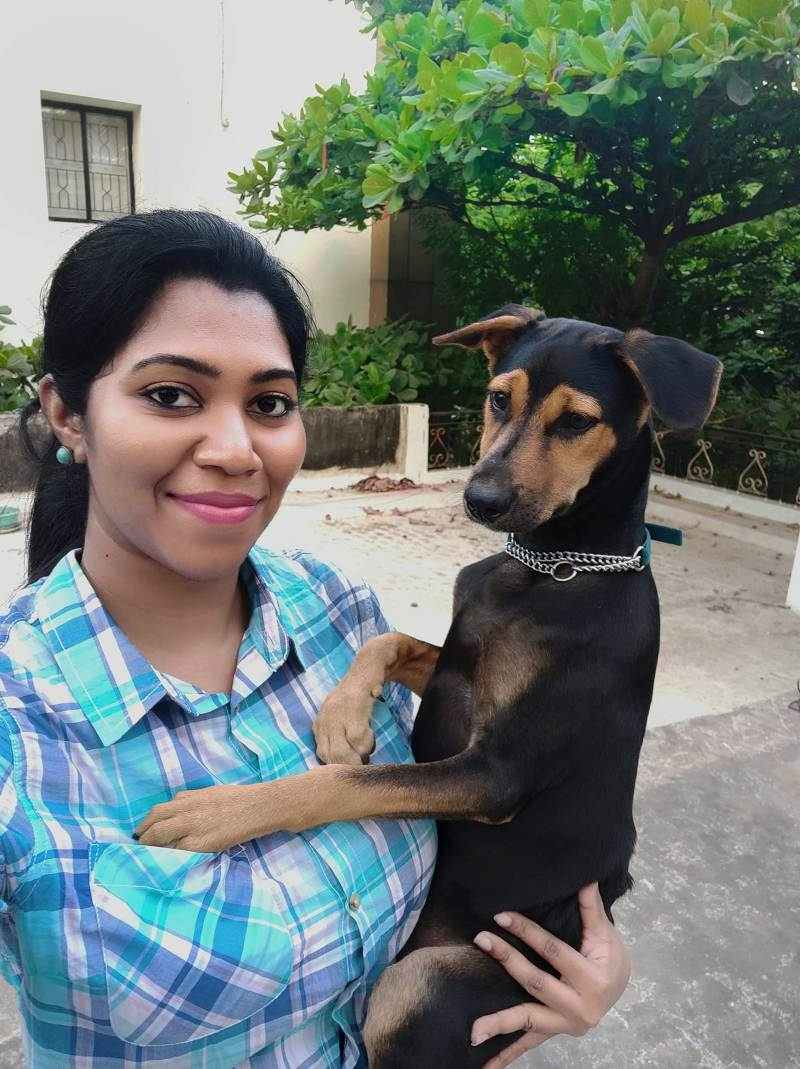 This dog training academy is not exclusive to Chennai, as they offer their services in Bangalore as well; however, they offer top-notch training and customer service. They specialize in dealing with difficult behaviors such as aggression, biting, chasing small animals, and hyper-reactivity. Founder, Catharine Stelzer is a certified professional trainer, and she quit her job as an account manager to pursue her dream of training dogs. Being such a dog lover, she only uses a reward-based approach along with positive reinforcement, and she has worked with all sorts of breeds, from curious Beagles to aggressive Pitbulls. Interestingly, The DOG was only established in 2020, but Catharine has worked with other reputed dog training facilities from 2016 to 2018 like Woodstock Dog Training School and WagPro.
Website: http://thedog.in/
Contact No: +91 9500171151
Email: mail@thedog.in
WagPro Dog Training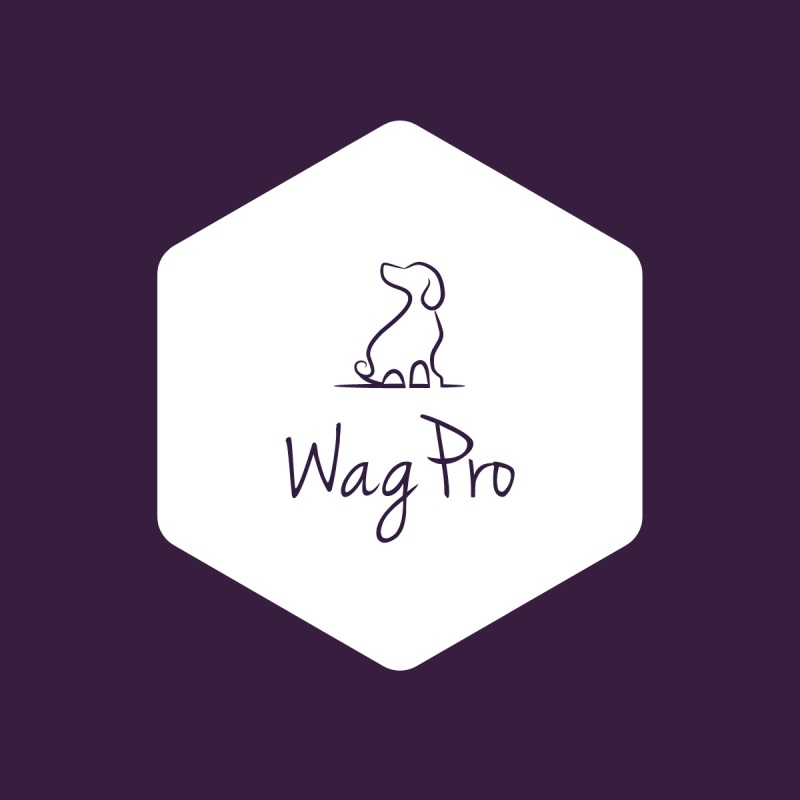 WagPro Dog Training is quite a famous name when it comes to dog training. They are active on social media and often post tips regarding dog grooming and health. When it comes to training, they don't take the cookie-cutter approach, instead, they make customized plans for each dog depending on the dog's needs and behavior needs. Another great thing about this academy is that they don't force the dog, don't use intimidation or fear. Their trainers are experienced professionals that are patient and understand dog psychology. Furthermore, they support their client base even after training, so if you have any concerns after the training is completed, feel free to contact them.
Address: 4/18, Kumaraswamy Street, Ramset Nagar, Thorapadi, Chennai, Tamil Nadu 632002
Contact No: +91 9994307587
Location on Google Maps:
Shekas Dog International K9 Dogs Training Acadamy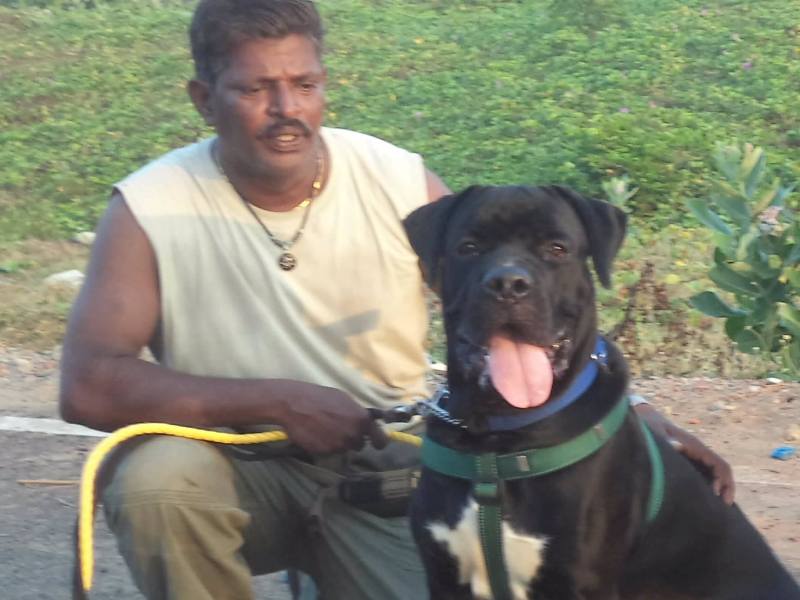 Shekas Senthil Kumar is a professional trainer, who's also a dog lover, he works with all sorts of breeds, and never refuses a client just because of the breed or any behavior issue. Although this misconception is changing slowly, most people still believe that training dogs mean teaching them how to sit, fetch, or play dead. Shekas is strongly against it, and he states that dogs have a greater potential, and they can be used for things like detecting cancer when trained properly. This academy provides obedience training and advanced K9 training for security purposes. Moreover, they also provide boarding services. A unique way for Shekas to train dogs is by bringing them to the beach and letting them swim in the ocean.
Address: No. 8, 13, Kamarajar Salai, near Light House, Nochi Nagar, Mylapore, Chennai, Tamil Nadu 600004
Website: https://.business.site/
Contact No: +91 9884409869
Location on Google Maps:
Travail Dog Training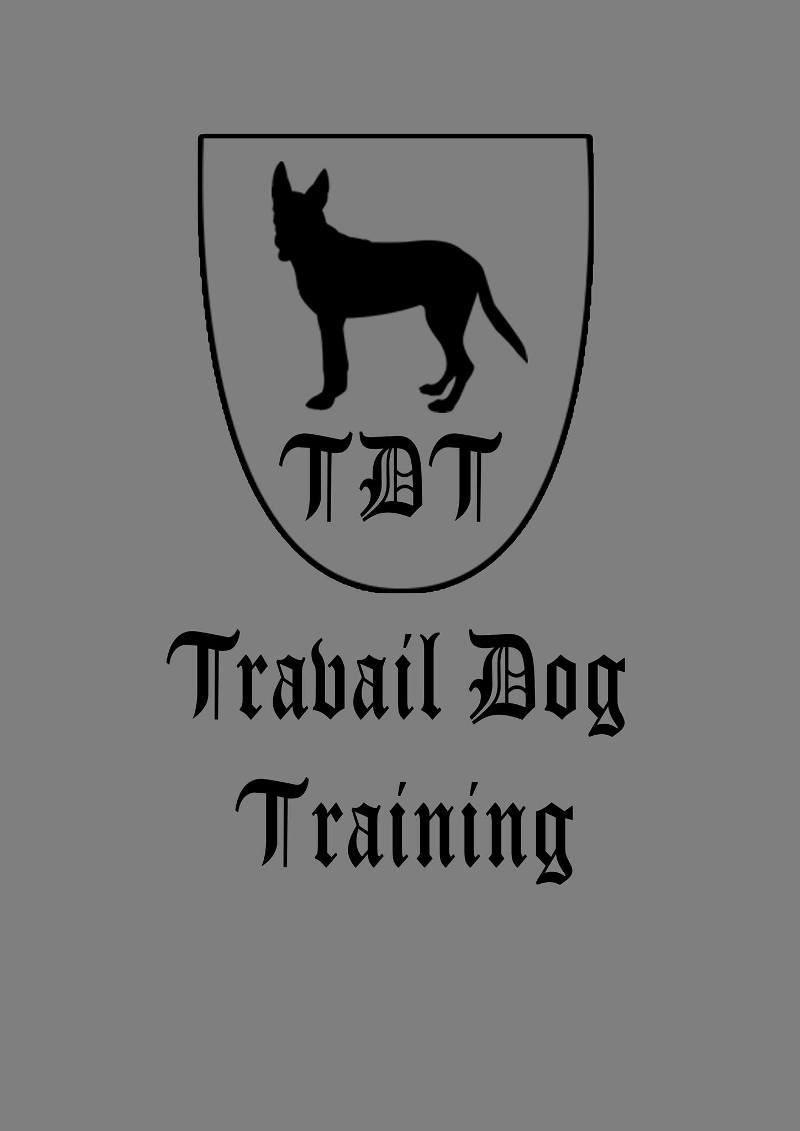 Travail Dog Training ensures the safety of your dog first and foremost, both at their facility and during their in-house training. They deal with two of the most problematic issues one can encounter while owning a dog, aggression towards visitors and hyper-reactivity in public. Trainer, Aswin provides obedience training specifically dealing with these issues, and he only uses positive reinforcement. Travail Dog Training is also quite active when it comes to educating people about dog behavior, they often organize virtual seminars and live workshops, where one can learn about dog psychology.
Address: Plot no.67, A.V, Krishna Swamy St, Janaki Nagar, Alwartirunagar, Valasaravakkam, Chennai, Tamil Nadu 600087
Contact No: +91 8939952662
Location on Google Maps:
Smart Dog Trainers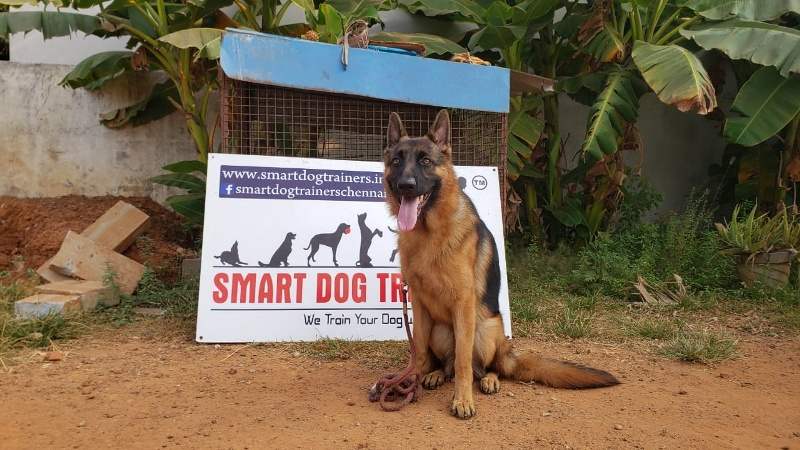 This academy was launched by Mr. G.Senthilkumar in 2008, and their philosophy is to train the owners on how to read and communicate with their dogs so that they could train their dogs themselves. It is truly a great way of developing a strong and lasting relationship with your dog, and this is a sign of true dog behaviorists. In addition to providing training to dogs, they also teach courses on how to become a dog trainer. Since their launch in 2008, they have trained over 600 dogs, and this number continues to grow. When it comes to training, they provide obedience training, dog show training, and private classes. They also have a boarding facility and they arrange dog swimming classes as well.
Address: No 489, Bye pass Service Road, Sivaprakasam Nagar, Surapet, Chennai, Tamil Nadu 600066
Website: http://www.smartdogtrainers.in/
Contact No: +91 7810011789
Email: smartdogtrainerschennai@gmail.com
Location on Google Maps:
Top Dog Academy (TDA)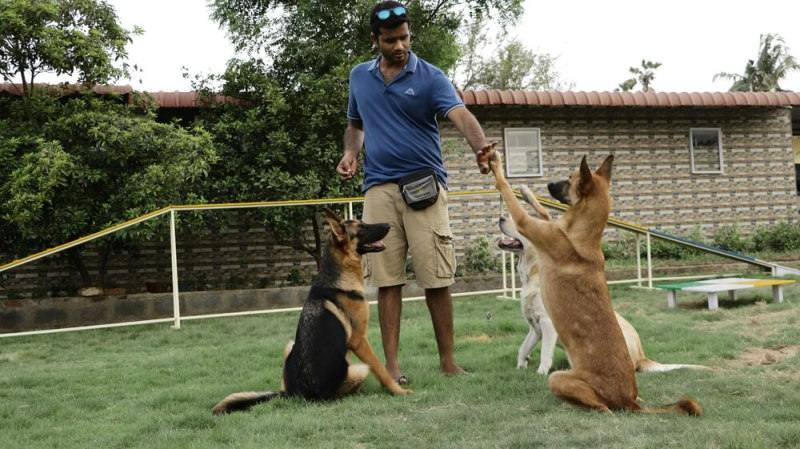 Top Dog Academy is a dog boarding service first and foremost, but that doesn't necessarily mean that their training is lackluster, in fact, it is quite the opposite. They have certified professionals with years of experience in dog training, TDA provides customized lessons for your pet, and timings that work for you. If you happen to buy a puppy, then you can enroll it in their puppy pre-school, in this, trainers teach puppies how to socialize early on, and how to behave with people and other dogs. As for their boarding services, they ensure that your dog is completely secure, relaxed, and comfortable. Their kennels are climate controlled, monitored by CCTV cameras 24 hours, and a caretaker is always present to cater to any need of dogs.
Address: 603 Kannadapalyam Thiruninravur, Nadukuthagai, Tamil Nadu 602024
Website: https://top-dog-academy-tda.business.site/
Contact No: +91 9962562789
Location on Google Maps:
Dog Training in 3 days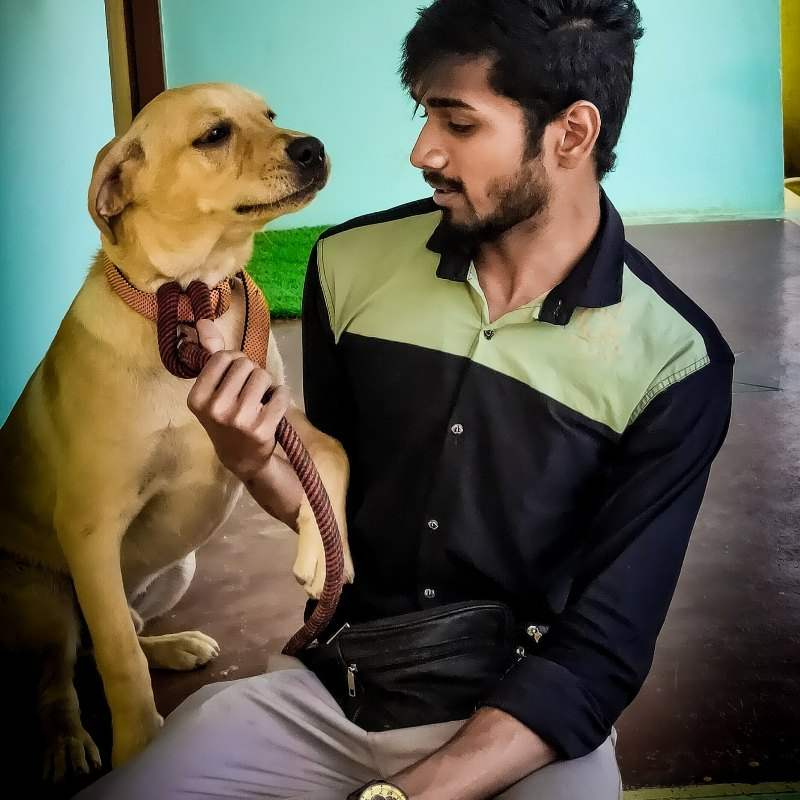 Quite a bold statement, isn't it? But, this is what trainer Kaushik claims, and to the surprise of most of his clients, he does change a dog's behavior in just 3 days. Now, granted if a dog is particularly difficult, it'll require more time, but for most dogs, he is able to teach them basic commands within 3 days. He is very patient and friendly with dogs, and he is extremely skilled at understanding the body language of dogs, and he is able to communicate with them by using dog psychology. Kaushik also provides insightful tips and information regarding dogs to his clients, which is a nice touch, and it allows owners to bond better with their dogs.
Address: 14th St, Kodungaiyur (East), Vivekananda Nagar, Kodungaiyur, Chennai, Tamil Nadu 600118
Website: https://dogstraining3days.business.site/
Contact No: +91 6374896173
Location on Google Maps:
Best K9 Companion Dog Training Centre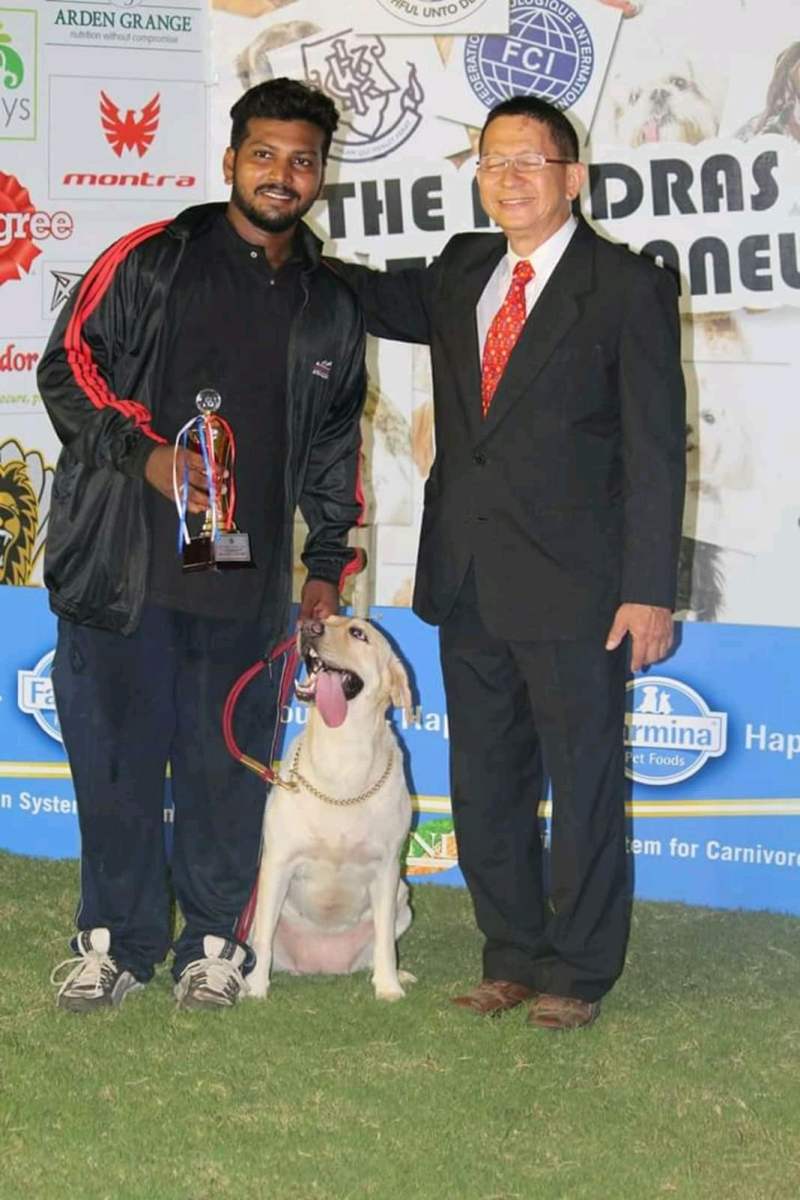 Basker D. is another excellent trainer in Chennai, and he doesn't just state that he teaches basic manners or obedience training, Basker understands that each dog is unique, and for various reasons, they can develop different issues, therefore, he deals with all the difficult behavior of dogs. Although he doesn't discriminate against any breed, his favorite breed to work with is Rottweiler. He is known to deeply connect with dogs, as he even sleeps and eats with the dogs he's working with. Additionally, Basker has also competed in numerous dog shows.
Address: No 21, Rajaji 2nd cross street Thanigachalam Nagar E Block, Ponniammanmedu, Kolathur, Chennai, Tamil Nadu 600110
Website: https://best-k9-companion-dog-training-centre.business.site/
Contact No: +91 9940513310
Location on Google Maps:
Woodstock Dog Training School
Woodstock Dog Training School was launched in 1998 by Mr. J.Rangarajan. Before establishing this organization, he had worked with security dogs exclusively. In the year 1992, a new division was added that trained dogs for security purposes to be used in industries. Sure enough, industries were quick to pick up on it, and Lucas TVS Ltd. was the first to utilize Mr. J.Rangarajan's resources. In present times, Woodstock Dog Training School continuous to provide security dogs for industries, but they also provide obedience training to domestic dogs. In addition to these, they provide guidance for the nutrition and health of dogs. Also, you can find information regarding some of the breeds they work with.
Address: L-75, 10th West Street, Kamaraj Nagar, Thiruvanmiyur, Chennai, Tamil Nadu 600041
Website: http://woodstockdogs.com/
Contact No: +91 9884831890
Email: ranga@woodstockdogs.com
Location on Google Maps: