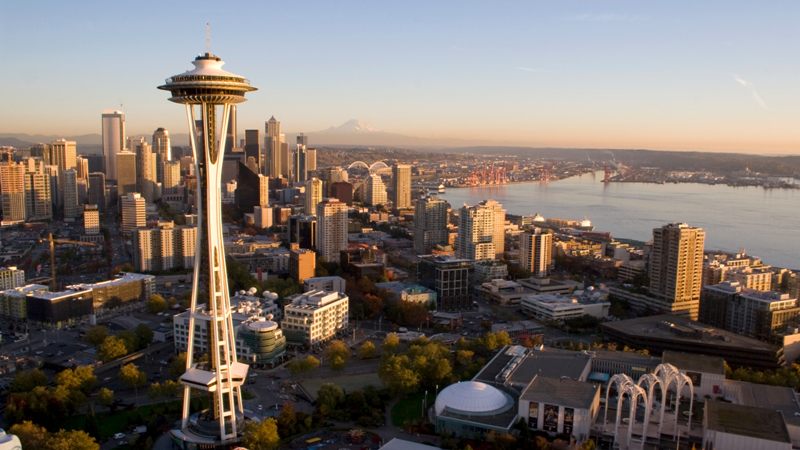 If you are a coffee lover, then, Seattle is the place to be, as it is home to the original Starbucks, and there is a rich coffee culture here. What's better than coffee? Beer, of course, and Seattle tops craft beer lists all the time. In addition to these, there are beautiful mountain backdrops, museums, and this place receives an ample amount of rain. When it comes to dog rules, they are logical and well-received. One must keep their dog leashed all the time, avoid unnecessary noise, and the owner will be held responsible if the dog bites another person or animal. Still, it is a great idea to train your dog, and learn how to communicate with your four-legged child, and these 10 trainers will help you do just that.
All Dogs Training Services
Looking for dog agility training? Then All Dogs Training Services is the academy for your dog. It is owned and run by Cathy Horrocks and Katrina. Cathy has 30 years of experience in dog training, and she has worked with all breeds throughout these years. She specializes in agility training for competitions and dog shows. Although she teaches basic manners and obedience training to friend's dogs, she solely teaches agility professionally. As for Katrina, she has 25 years of experience dealing with aggressive and stubborn hounds, and similar to Cathy, she does train dogs, but her priority is to correct difficult dogs. These two are true dog-lovers, as both Cathy and Katrina volunteer at dog shelters and rescues whenever they get time. Therefore, if you are planning to compete in Kennel Club's agility competition, then, this academy can't be beaten.
Address: 31412 49th Pl SW, Federal Way, WA 98023, United States
Website: http://www.alldogsonline.com/
Contact No: +1 253 249 8149
Email: chk9training@msn.com
Location on Google Maps:
Paws 4 Training
Paws 4 Training has been serving the community since 2003. Owner and trainer, Susan Oshie, after retiring from her veterinarian career wanted to do something that'll involve dogs in her life, and the idea of running a training facility was a no-brainer. It was her passion for dogs that earned her the title of Best Of Western Washington in dog training. Being a veterinarian, Susan always has the safety of pets in her mind, and for this reason, she created an academy with the safest environment for dogs. Moreover, if a dog happens to show symptoms of a disease, she's quick to catch that and advise the appropriate procedure. Paws 4 Training offers puppy classes, obedience training, private training, and special training program. The special training program comprises Canine Good Citizen training, subsiding leash reactivity, introducing your pet to a newborn, and seminars.
Address: 4015 Stone Way N, Seattle, WA 98103, United States
Website: http://www.paws4training.com/
Contact No: +1 206 601 0516
Location on Google Maps:
Courtney Bray Dog Whisperer
With a name like that you can be certain that this trainer is competent at their job. Courtney studied opera and foreign language in her college, which ultimately led her to use voice and nuanced sound recognition to communicate with dogs, of course, it took quite a bit of training on her side to get a grip on this ability. She established Courtney Bray Dog Whisperer in 2014, and she provides consultation, to begin with, then, depending on your dog, either you can go for puppy socialization or obedience training. Her services are available both in group sessions and private classes. All dogs are welcome in this academy regardless of their breed and behavior issue, in fact, Courtney specializes in correcting aggressive and hyper-reactive behavior.
Address: 7371 NE Coyote Farm Ln, Bainbridge Island, WA 98110, United States
Website: http://courtneybraydogwhisperer.com/
Contact No: +1 360 471 3124
Email: info@courtneybraydogwhisperer.com
Location on Google Maps:
Nitro K-9 LLC
Nitro K-9 training facility utilizes the European training method, which states that continuous repetition will yield results, and in addition to this methodology, the staff here also understand about different energies. They state that each dog is different, as some learn by gentle corrections, while others need a little more push. Nitro K-9 has been accused of using painful equipment such as prong collars, and the founder, Steve Walter responded to the accusations by saying that prong collars can damage a dog; however, that can only happen if used by an unprofessional handler, and he will never harm any dog in his course. Further, gentle nibbles are the natural way for dogs to convey their messages. They offer a wide range of training, their courses comprise obedience training, guard dog training, service dog classes, personal protection, and off-hand obedience.
Address: 17624 15th Ave SE #108A, Bothell, WA 98012, United States
Website: https://www.nitrocanine.com/
Contact No: +1 425 892 2519
Email: steve@nitrocanine.com
Location on Google Maps:
Great Dog Obedience School
If you are looking for an excellent boarding, training, and daycare facility in Seattle, then, Great Dog Obedience School should be your next stop. Speaking of daycare, with an indoor facility spread over 8000 square feet, it is an ideal place for dogs to run, play, and enjoy. As for their boarding services, your dog can simply enjoy the facilities of this academy, unlike traditional kennel boarding. When it comes to training, Great Dog Obedience School uses force-free techniques, and you can partake in these courses in-person or virtually. In addition to these, they also provide grooming and retail services, which makes it a one-stop shop for all your dog-related needs. This place was established in 2001, and ever since locals have been in love with it.
Address: 11333 Roosevelt Way NE, Seattle, WA 98125, United States
Website: http://www.gogreatdog.com/
Contact No: +1 206 526 1101
Email: info@gogreatdog.com
Location on Google Maps:
The Pawsitive Packleader
Owner and trainer, Katie Borton has a philosophy that no dog acts good or bad, but their behavior is the result of their upbringing and training or lack of it. Katie has been involved with dogs since her childhood, as she had a dog at the age of nine, she read books during her childhood on how to train dogs, she attended Oberlin College to study organic chemistry and biology while simultaneously volunteering at the dog shelter. After her graduation, she became a veterinary technician, but she didn't find solace in medicine, and after years of organizing dog park trips, she finally enrolled in Northwest School of Canine studies to get certified and establish her training academy after she experienced the pain of dealing with her difficult dog, Wookie with separation anxiety and aggression. Unsurprisingly, she helps dogs overcome separation anxiety and mitigate aggression. Being a former veterinary technician, she also consults her clients about their dog's nutrition, along with dealing with behavior and medical concerns. She doesn't have her own facility, but she travels a large chunk of Seattle to provide her services.
Website: http://www.pawsitivepackleader.com/
Contact No: +1 206 494 5366
Email: info@pawsitivepackleader.com
Location on Google Maps:
The Dog Within
With over 15 years of dog training experience for the entertainment industry and private clients, Patrick has quite the skills to train dogs. He has always been attracted to animals, and unconsciously, he trained all of his family dogs, and according to him, training humans is a difficult task, but training dogs is easy. Although he became a successful actor and even had his own stage show, it all came to an abrupt halt after the terror of 9/11. To make the ends meet, he started working in kennels, and after 3 years of working under the best trainers, he took the dog training to Hollywood. While he initiated by teaching tricks to pets, he wanted to do more, and that's how he ventured on to become a dog behaviorist. He utilizes positive reinforcement and deals with puppy training, obedience training, and behavior modification.
Address: Seattle, WA 98177, United States
Website: http://www.thedogwithin.com/
Contact No: +1 646 240 2419
Location on Google Maps:
Seattle Board and Train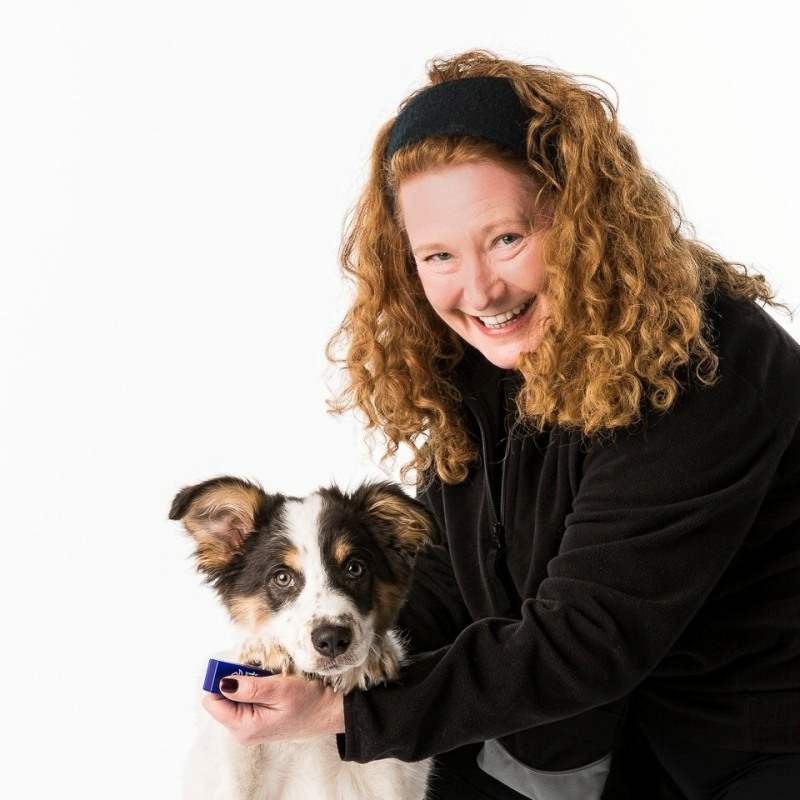 Unlike other academies, Seattle Board and Train center specializes in puppy training because they believe puppy socialization and training is one of the most crucial steps most people overlook when it comes to training dogs. In addition to these, Seattle Board and Train also provide obedience training, boarding services, and a play area for dogs to naturally socialize. Christine Hibbard became a certified dog trainer in 2003, and since then, she has worked with over 500+ clients. She also organizes live workshops, trains volunteers at shelters, and even talks about cat behavior on shows.
Address: 2326 N 155th St, Shoreline, WA 98133, United States
Website: https://seattleboardandtrain.com/
Contact No: +1 206 454 9998
Location on Google Maps:
Zoom Room Dog Training
While I strongly believe in supporting local businesses, especially in the times like the Covid-19 pandemic, the excellent service of the Zoom Room Dog Training franchise cannot be ignored. A unique offering of this academy is that they socialize dogs for events such as parties, dog parks, and agility leagues. As for the training, they provide puppy classes, obedience training, tricks class, and even train therapy dogs. In addition to these, they also sell equipment, supplies, and training books. People love their friendly customer service and top-notch training.
Address: 10004 Aurora Ave N #12, Seattle, WA 98133, United States
Website: https://zoomroom.com/
Contact No: +1 206 486 2104
Location on Google Maps:
Sammamish Dog Training
Sammamish Dog Training specializes in basic obedience training, and Lisa Bullock does a great job of this. She trains dogs to be fixated on their masters despite the numerous distractions. If you can part with your dog for three weeks, Sammamish Dog Training Academy will socialize, provide one-on-one training, and correct any unwanted behavior during their stay. One thing to keep in mind is that she only board dogs that were previously trained by her, otherwise, she'll train the dog first. Also, free phone consultations are available. As for location, it is located near Northacres Park & Spraypark; however, their location is not uploaded on Google Maps.
Website: http://sammamishdogtraining.com/
Contact No: +91 425 830 6798
Email: sammamishdog@yahoo.com