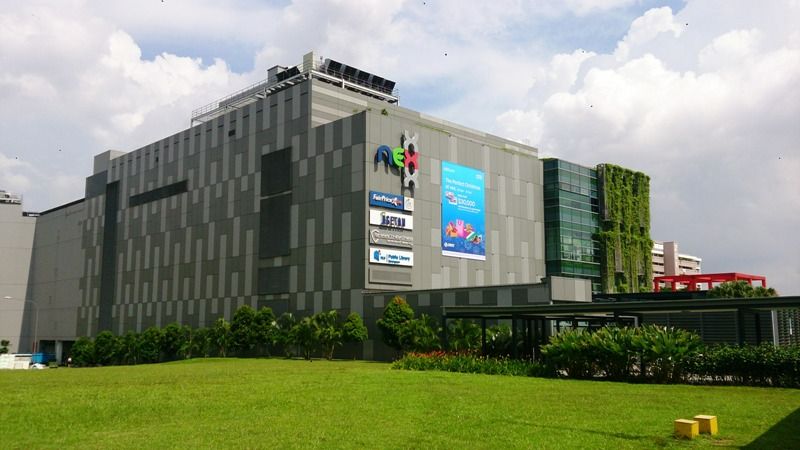 Singapore is undoubtedly one of the fastest developing countries in the world, which is putting heavy emphasis on moving forward while simultaneously preserving nature and coming up with ways of sustainable energy. When we think of Singapore, high-rise buildings and engineering marvels pop into our minds, but you'd be delighted to know that this is a dog-friendly country, and there are plenty of options for you to visit with your four-legged friend.
Best Dog-Friendly Mall in Singapore
Although Singapore is laced with amazing pet-friendly cafes, restaurants, and parks, there is only one mall in the entire country that allows dogs. This doesn't mean that dogs are banned from other malls, dogs are allowed in the common areas of the malls, just not inside the premises. With that said, let's know more about the only dog-friendly mall. [1]NEX
NEX Shopping Mall
Also known as the first and only pet-friendly shopping mall in Singapore is ginormous, to say the least. It is the largest mall in the North-East of Singapore, located at 23 Serangoon Central. Stating this mall as huge would be an understatement, as it is a 7-story tall building that is fully integrated with the Serangoon bus terminal and Serangoon Interchange Station, even these transit systems appear minuscule when compared to the vastness of this mall. Along with usual clothing, dining, and entertainment options, Nex mall offers a recreational hub known as the SkyGarden, located on the rooftop. At Skygarden, there is a play area for children, KidzPlay. In addition to that, a designated dog park is incorporated on the rooftop as well, and it is called K9 Park, it is accessible via designated lifts. K9 park is filled with obstacles, paths, and even pools for your dog to enjoy to the fullest. You will find plenty of dog owners with their dogs at this location. Moreover, if you happen to visit this mall without a dog, you can simply enter the Pick-A-Pet store, and get a dog for yourself right there, along with their treats and food. Furthermore, if you notice your dog requires a little grooming, you can visit the grooming store as well, and have your pooch look at their best. As for other stores in the mall, there will be a pet-friendly sticker on the doors of the shops that allow pets. Lastly, feel free to explore this mall with your beloved fur child, as long as they are on a leash.