When we think of Boston, we quickly think of the United States; however, this city was named after a small town in England. Perhaps that's the reason why Boston serves one of the best-baked beans in the world, and it has a fine-art museum, which attracts people from the entire country. Also, it is home to the first-ever chocolate factory and subway system in the nation. Unfortunately, for party lovers, Boston can be a little boring, as happy hours are against the law here. When it comes to dog rules, they are similar to any other city, i.e., your dog must be always leashed, and behave properly in public. To ensure your dog behaves nicely, you can have them trained by one of these trainers.
Falco K9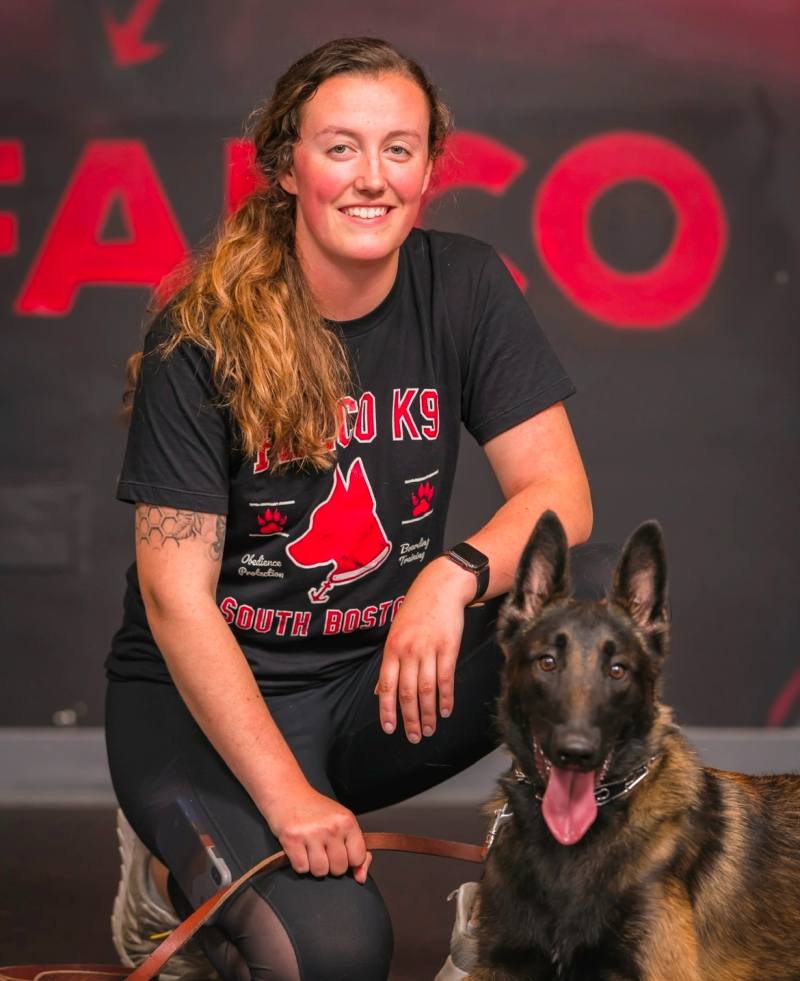 This establishment is founded and run by Tyler Falconer, a passionate dog lover, and a former member of the United States Navy. He joined the navy in 2010, and he immediately knew he wanted to become a Military Working Dog handler. He specialized in patrolling and explosive detection, and during this time, he started training dogs for police as well. Tyler understands that dogs are not just pets, they become a part of our family, and it is essential that we create a relationship of trust and respect with them. With such a background, it doesn't come as a surprise that Falco K9 trains dogs for personal protection. In addition to that, they provide foundation training, obedience training, and behavior modification. Their staff consists of 6 experienced and certified individuals.
Address: 6 Wadleigh Pl, Boston, MA 02127, United States
Website: https://www.falcok9boston.org/
Contact No: +1 857 496 1363
Email: tyler@falcok9boston.org
Location on Google Maps:
The Pawsitive Dog
The Pawsitive Dog has been training dogs since 1998, and they have been awarded as the best dog trainer in Boston for 5 consecutive years from 2010 to 2014. In a world where individuals and organizations start offering services that they are not good at, The Pawsitive Dog sticks to what they know best, i.e., training dogs. So, far they have worked with 10,000 dog owners, and they are known to be patient with their clients. They understand that each dog is unique and learns at its own pace, but with their positive techniques and years of experience, they are able to train dogs fast. Although they train dogs in a quick manner, they yield long-lasting results, and they also provide useful insights to their clients. They also provide free pre-enrollment consultations. When it comes to training, they offer puppy training, obedience training, behavior modification, and overnight training, for particularly difficult dogs.
Address: 274 Southampton St, Boston, MA 02118, United States
Website: http://www.thepawsitivedog.com/
Contact No: +1 617 541 1000
Email: training@pawsitivedog.com
Location on Google Maps:
Zen Dog Training
This academy stays true to its name, as they provide training in such a way that one will have a zen-like relationship with their dog. To begin with, they only utilize positive reinforcement, but they don't just stop there. The staff here is fully aware that most trainers approach dogs with the mindset of teaching them as if they are humans, and unsurprisingly, it doesn't work. Zen Dog Training creates customized plans not only for the dogs, but for owners as well because they believe that each individual is unique, and all of us learn with different approaches. They provide in-house training, and this is their best offering, but they also organize group classes along with providing online solutions.
Address: 320 Broadway, Somerville, MA 02145, United States
Website: http://www.zendogtraining.net/
Email: training@zendogtraining.net
Contact No: +1 617 702 2054
Location on Google Maps:
Argos Dog Training
Owner, Martin was born in Jamaica and was born in a family of farmers, he spend most of his early years with dogs, cats, goats, and other farm animals. His family moved to the United States, but he was unable to get a dog, and for this reason, he often found himself playing with neighbor's dogs and stray dogs. He was taught to respect all living beings, and years later when he started exploring Taoism, this teaching helped him tremendously. Finally, in 2008, he and his wife got their first dog, and Martin started reading books upon books to learn more about dog behavior. He attended National K-9 School for Dog Trainers and became a certified dog trainer. Now, he trains puppies, provides obedience training, and he even has a special boarding service, where he thoroughly train dogs at his facility.
Address: 1066 Washington St, Dorchester Center, MA 02124, United States
Website: http://www.argostraining.com/
Contact No: +1 617 778 8987
Email: dogtrainer@argostraining.com
Location on Google Maps:
Colonial Dog Training
Colonial Dog Training center only uses reward-based techniques, and they take the dog's living conditions, personality, and owner's lifestyle into consideration. Their expert trainer, Jackie O'Neil is known to work with severe cases, and she has been rehabilitating difficult dogs for years, and they have 3 more expert trainers on their team. Colonial Dog Training deals with issues such as aggression towards animals and humans, leash reactivity, hyper-reactivity, fear, separation anxiety, and food aggression. If you believe your dog has some other problem outside of the mentioned issues, feel free to express it to one of the trainers. They provide puppy training, obedience training, behavior modification, and guidance for new pet owners.
Address: Boston, MA 02203, United States
Website: http://www.colonialdogtraining.com/
Contact No: +1 617 209 7721
Location on Google Maps:
Paws To Consider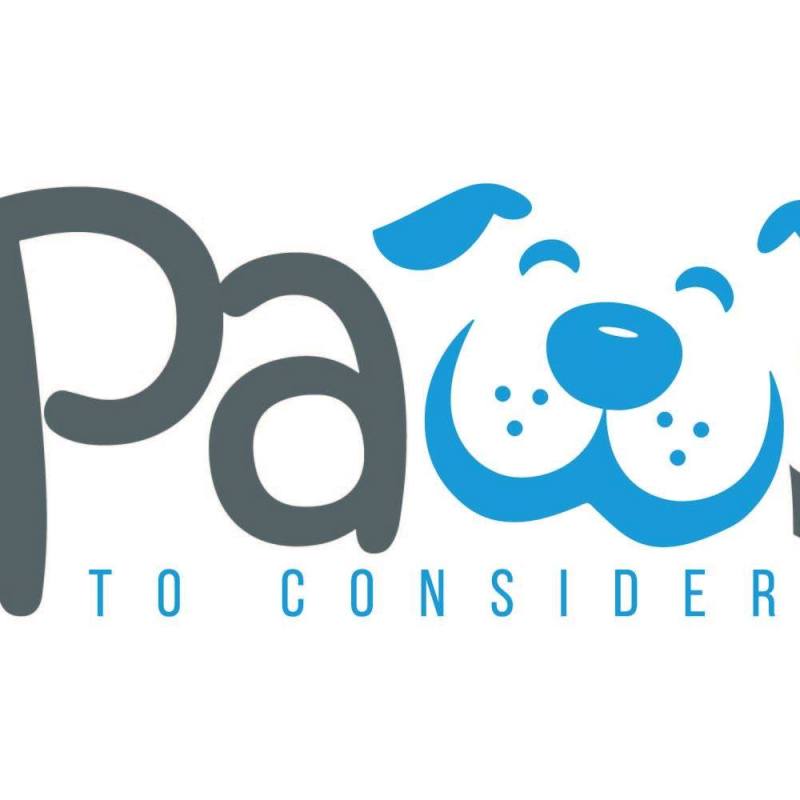 Paws To Consider is another excellent training academy to consider for your dog. They train dogs based on positive reinforcement, and they only use techniques that are proven to work while allowing owners to build a strong bond with their dogs. They also offer free consultation, which is amazing to learn about your dog. Owner, Joel has been involved with animals from his childhood, with his house having guinea pigs, cats, dogs, frogs, and even rats. His upbringing made him passionate about animals, his family used to foster pregnant stray cats and dogs. Years later, when he needed a dog walking service, he was unable to get a hold of anyone, and this is when he decided to establish his own business in 2002. Paws To Consider offers dog walking services, a puppy development program, and obedience training.
Address: 24 Halifax St, Jamaica Plain, MA 02130, United States
Website: https://www.pawstoconsider.com/
Contact No: +1 617 983 5434
Location on Google Maps:
Compatible Canine Center
Owner and trainer, Lance Woodley has over 23 years of experience in dog training, and he is one of the most sought-after dog trainers in Boston. In addition to providing training to dogs and their owners, he also trains aspiring dog trainers. Compatible Canine Center creates customized plans for each dog, and they deal with issues such as lunging, vehicle transport issues, food aggression, and more. They provide obedience training, puppy development, and behavior modification. Most of the clients are blown away by the expert evaluation alone.
Address: 146 Harvard St, Brookline, MA 02446, United States
Website: http://www.compatiblecaninecenterma.com/
Contact No: +1 617 232 0074
Location on Google Maps:
Boston Fetch
Although the Boston Fetch itself provides sitting and walking services, they outsource their training program. This is a unique approach, but it sure is helpful to the community, as it connects trained professionals to potential clients. Boston Fetch works with two trainers, Aubrey McElhiney, who runs Sit Pretty Dog Training center, and Chitra Walmsley, a British-born individual, who's a certified professional. Both of these trainers only use positive reinforcement. Additionally, both Aubrey and Chitra train dogs regarding puppy development, obedience, and behavior modification.
Address: 478 Centre St, Boston, MA 02130, United States
Website: http://www.bostonfetch.com/
Contact No: +1 617 823 5835
Email: info@bostonfetch.com
Location on Google Maps:
Good Dog Boston
Good Dog Boston like other training facilities on this list, only uses positive reinforcement to train dogs. They have four principles of positive reinforcement, which yield successful results, and these are repetition, consistency, timing, and reward. While the three of these are self-explanatory, the timing of correction and rewarding the dog becomes critical when it comes to training. If one is to provide a reward or correct dog at the wrong time, it'll result in an aggressive or fearful dog. They offer puppy training, obedience training, and behavior modification. During all of these courses, trainers provide helpful insights and teach owners how to read their dog's body language.
Address: 43 May St, Cambridge, MA 02138, United States
Website: http://www.gooddogboston.com/
Contact No: +1 857 301 8871
Location on Google Maps:
Boston For The Dogs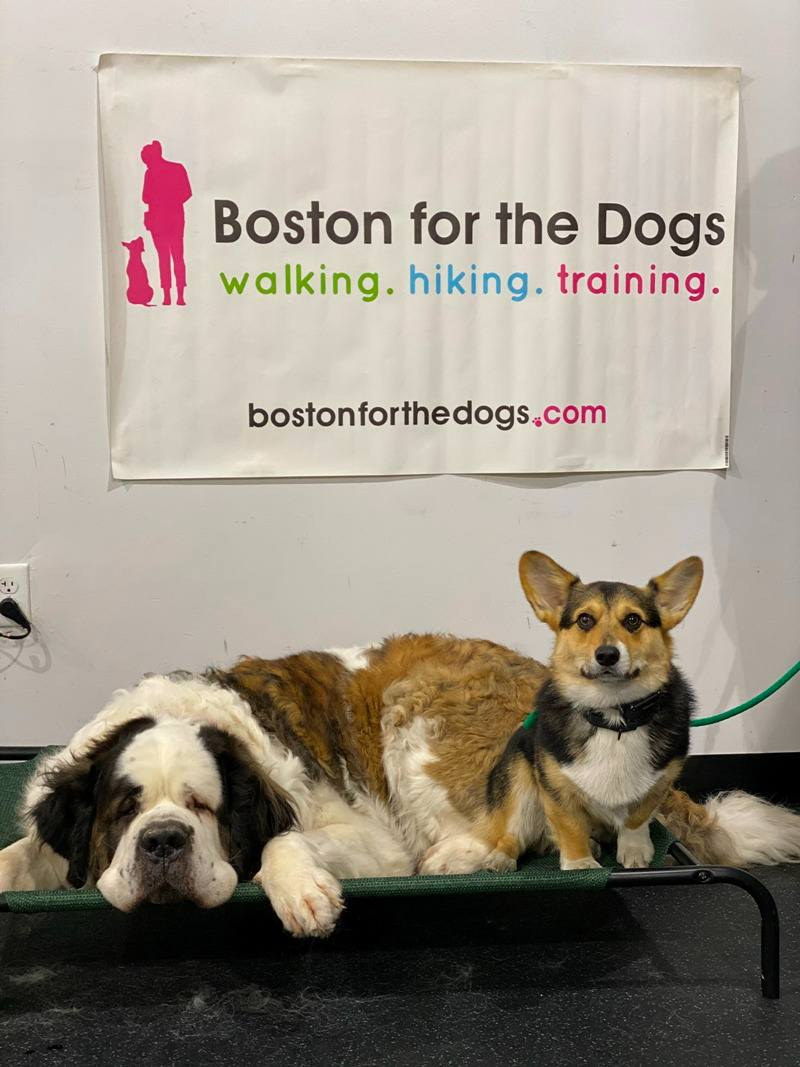 They run a facility that has been tested by the authorities and is safe for dogs. They strongly believe in community, and they have a homely feel to their center, all of the staff and clients know each other as if they are family. Boston For The Dogs only use humane techniques to train dogs, and they create special programs for each dog. They offer group classes, structured day school, private training, and pack hikes. If you are outside of their services area, then, you can always opt for their virtual classes.
Address: 14 Brookley Rd, Jamaica Plain, MA 02130, United States
Website: https://www.bostonforthedogs.com/
Contact No: +1 857 342 5838
Email: bostonforthedogs@gmail.com
Location on Google Maps: