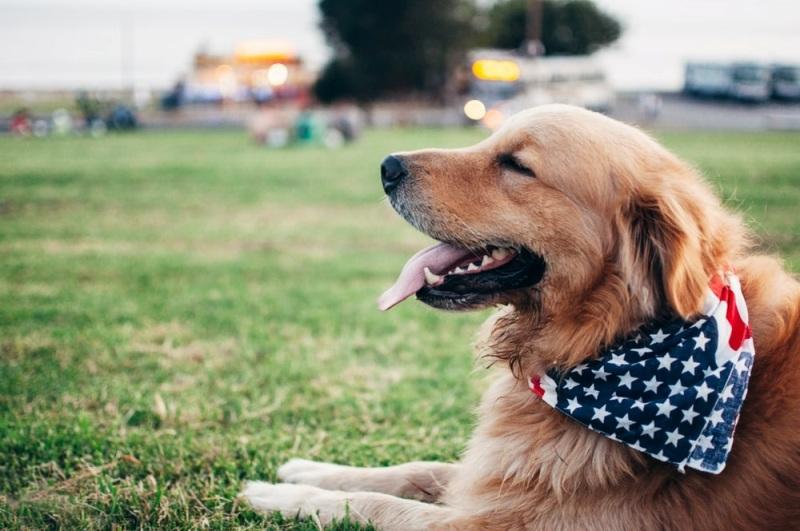 Undoubtedly, the United States is the largest producer of dog food, and it has over 40 different brands, among them, some are new, while some have been producing food for pooches for many decades. Now, having such a huge selection of brands with each claiming to be the best, it becomes extremely difficult to choose the right product for your four-legged child. Plus, it's not something that you can figure out by trial and error because you'll have to pay the price with your dog's health.
Top 10 Dog Food Brands in the USA
These brands have the least amount of recalls or reports of dogs getting sick after eating them. Moreover, all of them use high-quality ingredients. [1]Bussiness Insider
1. Orijen
You'll often find this product topping the list of most dog food brands list, not only in the United States but in other parts of the world as well. The reason behind such positive feedback is their use of high-quality fresh ingredients, 90% of this dog food consists of meat, and also the remaining amount is made up of grain-free ingredients. Moreover, none of their products have been recalled for quality issues or contamination, making them even more suitable for pooches. There's only one downside to this brand that it only offers kibbles.
2. Canidae
This brand has been offering premium dry dog food to hounds for 20 years, and their record is fairly clean, as they only had just one recall in all these years. It is an independent and family-owned company that uses a limited number of fresh ingredients, and you won't find any trace of grain in its products. Also, their All Life Stages formula is a great choice for first-time dog owners, as it mitigates the need to calculate the dog's age and activity level.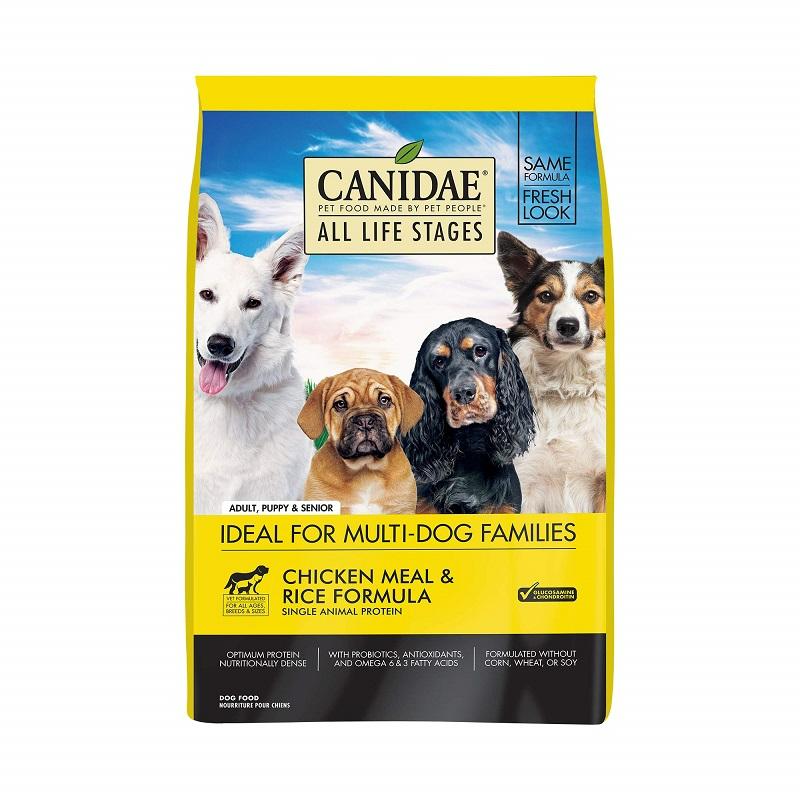 3. Blue Buffalo
If your dog is just like mine and will throw a tantrum if fed kibbles, then you are forced to buy wet dog food, and your best choice is Blue Buffalo, their Homestyle recipe to be exact. While they do offer dry dog food, I'd highly recommend their moist food lineup. They produce premium products without injecting artificial flavors and preservatives, also, no grains either. Moreover, they are more than happy to list their 10 ingredients, and none of them are by-products or processed. Just keep in mind that they have had a few recalls in the past because it triggered allergic reactions in some dogs.
4. Taste of the Wild
Their naming scheme says it all, they heavily emphasize their use of animal products and being completely grain-free. Although dogs have been consuming grains in small amounts for centuries, some pooches can develop allergies or digestion issues, therefore, having a grain-free option is amazing. Whereas other brands use poultry and beef in their products, Taste of the Wild uses wild meats such as bison and venison that rarely trigger any allergies, and it also aids in digestion.
5. Primal Pet Foods
Although it is often recommended that we must feed our dog cooked food, the traditional process of manufacturing dog food cooks the ingredients at such a high temperature that most of the nutrients are destroyed. Primal Pet Foods know this well, and that's why they offer premium raw food, frozen of course. This brand uses meat without hormones or antibiotics, plus, their products are moist which is always appreciated by dogs. While it is the best choice out there for raw food, you do need to thaw these products before feeding them to your pooch, and it is also quite expensive.
6. Whole Earth Farms
While the previous product was among the costly options, this brand offers budget-friendly dog food. Just because it is cheaper, doesn't make it cheap in quality either, if anything, it is among the best products you can feed your pooch. Whole Earth Farms don't use any by-products, nor any soy, which is a major filler component in most budget-friendly options. There's only one caveat, the protein quantity in their product is not high, though you can make up for it by feeding your pooch a piece of cooked meat every now and then.
7. Wellness
Most dog food brands offer products with high protein content, but there are other things to consider as well when thinking about the ideal diet for your dog. As dogs grow old, their joints start growing wearing, this is especially true for highly active dogs. For this reason, Wellness products come with glucosamine and chondroitin, essential components that aid in joint health. Just watch out, as their products are known to trigger allergies in some pooches.
8. Merrick Pet Care
This dog food brand offers plenty of options; however, they specialize in kibbles for small breeds. Most brands offer food for smaller breeds that don't have enough nutrients and get away with it because small breeds don't eat a lot, but they require densely packed nutrients due to their fast metabolism, and Merrick provides just that. Although their products contain fewer calories, protein and fiber quantity is high, and it's made with high-quality ingredients.
9. The Honest Kitchen
Now, if you happen to have a picky eater, then The Honest Kitchen's dehydrated dog food will suffice them. Moreover, they use organic ingredients, which are also approved for human consumption. Having the food dehydrated makes it easier for dogs to digest it, and all of their products are free of preservatives, by-products, and GMOs.
10. Stella & Chewy's
Another frozen dog food on the list, but this one's freeze-dried, and comes with an astonishing 95% meat content, a great choice for athletic pooches. Moreover, their products don't contain any GMOs, gluten, or grain. Despite their high meat content, Stella & Chewy's products are highly praised by owners with a dog that has sensitive stomach.