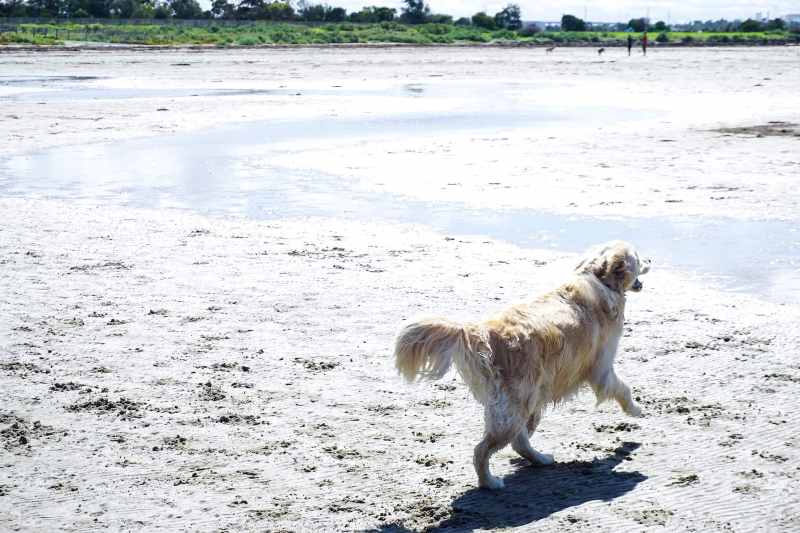 You are an adventurer, who loves traveling across the world with your dog, and your next destination is Melbourne, Australia, or perhaps, you already reside in this beautiful city, with weather is amazing, and there are a lot of places to visit. It is 2021, and finally, the quarantine restrictions have eased, and it is time to take your pooch outside once again, but where to begin?
Best Dog-Friendly Activities in Melbourne
These are all the activities you can engage in with your beloved dog.
1. Dog-Friendly Beaches
Going to Melbourne, and not visiting its beaches would be like going to Naples, and not eating the Neapolitan pizza, especially when these are off-leash beaches. There are a total of 3 of these dog-friendly beaches, Altona Dog beach, Brighton Dog beach, and St. Kilda. All of these are amazing places to visit with your dog, you can not only allow your dog to run free, but also let them have a little dip in the ocean. All three of them have a different appeal to them. Altona beach with its soft sand is located around a natural reserve, while the Brighton beach has a pebbled surface, good for acupressure. Lastly, St. Kilda is a sandy beach, that is located in a busy part of the city. While there are other dog-friendly beaches in Melbourne, you must keep your dog on a leash if you plan to visit them.
2. Dog-Friendly Parks
Don't fancy a visit to the beach? Well, you can take your adorable fur child to any of the 9 off-leash parks, that's right, there are 9 off-leash dog parks in Melbourne. Each place has a unique appeal to it, some are heavily shaded with giant trees, while others are full of uneven terrain, one of them is a garden that's 140-years old, fascinating isn't it? Just make sure, your dog is well-behaved and is not aggressive, then you can allow them to run freely in these parks. These are Edinburgh Gardens, Royal Park, Albert Park, All Nationals Park, Apex Park, Victoria Gardens, Darebin Parklands, Merri Creek Trail, and Fawkner Park.
3. Dog-Friendly Hiking Trails
Perhaps your dog doesn't like beaches and is too bored of parks, is there anything else to do? I'm glad you asked because Melbourne is a hub of phenomenal trails, while all of them are fairly plain with slight elevation changes, these are secluded enough from the city to give you a feel of being in the wild. Your dog will love it here as well. One thing to keep in mind is that not the entirety of these trails is off-leash, there are only selective areas on these trails, where you can let your dog run free. Even with a lead-on, your dog will love it here.
4. Take a Tour
The entirety of Victoria is laced with tours that are designed specifically with dogs in mind, however, if you are just planning to remain in Melbourne, there are two tours you can take with your dog. The first one is called, Get Your Dog Walking, which might sound like an approach to move your dog, but in this, you'd be accompanied by a dog expert who'll teach you how to let your dog enjoy while ensuring their safety and keeping them under control. A great experience for new dog owners. Maybe you just want a laid-back approach to the touring scene, and Melbourne has just the tour for you. It is called, Pooches & Pinot, as you can guess, it involves a lot of wine. In this, you and your dog would have a private tour of the winery in Yarra Valley and visit many dog-friendly cellars. What can be better than wine with your dog?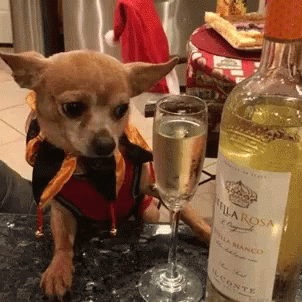 5. Visit Hotels
Unless you are a resident of Melbourne, you'd require some form of accommodation, and a good one at that, because you and your pooch will be exhausted after enjoying all the previously mentioned activities. Well, there's great news! Because Melbourne has plenty of dog-friendly hotels, vacation rentals, and bed & breakfasts, that'll be more than happy to care for you and your dog. Before booking any of these, just contact the premises beforehand, because some have certain policies regarding some breeds, and offer various packages catering to dogs. Other than that, they are great to relax or even have a staycation with your fur child.