Houston, Texas is known for its undying love for food, as they have amazing options here, and also for the mesmerizing Hindu temple. Although most Houston residents are dog lovers, there are strict rules in action regarding dogs. Unfortunately, that is because of the increasing stray problem and dog attacks in the city. Therefore, it becomes essential to train your dog to avoid any unnecessary conflict, and thankfully, there are amazing dog trainers here that can help with dog behavior issues.
Peace Love Dogs
The staff at Peace Love Dogs embrace positive reinforcement and strongly oppose the use of shock or pinch collars. They have an amazing training facility, in which they engage dogs in exercise, socialize them, and provide mental stimulation. If you happen to be a busy individual, then, you can drop your dog at their daycare, where they can socialize with other dogs, and have a great time. They also provide a grooming service to make your four-legged child look at its best, and if your dog happens to be a little on the edge, they have a boarding facility as well, where they closely work with the dogs. As for their regular classes, they provide puppy, obedience, nose-work, and canine good citizen training. Plus, all of these are available in group and private options.
Address: 9619 Yupondale Dr, Houston, TX 77080, United States
Website: https://peacelovedogshouston.com/
Contact No: +1 713 467 1177
Email: info@peacelovedogshouston.com
Location on Google Maps:
Sit Means Sit Dog Training
With 147 locations, it shouldn't come as a surprise that this academy is on the list. Although it is a franchise, they don't skim over quality and professionalism, they have a staff of highly trained and certified professionals, competent at dealing with all the behavior and aggression issues in dogs. Being such a large-scale organization, they offer free consultation and choose the right training for your dog. Similar to the previous academy, they only utilize positive reinforcement. They have various group and private classes, which include puppy training, obedience training, pool therapy, and even teaching CPR to dogs. In addition to these, they offer boarding services for particularly difficult dogs.
Address: 4506 Yale St, Houston, TX 77018, United States
Website: https://sitmeanssit.com/
Contact No: +1 281 912 3647
Location on Google Maps:
Houston Obedience Training (HOT) Dog Club
This is among the noble dog training academies, as they constantly organize fundraisers to support dog charities. Their staff comprises highly trained dog behaviorists, who actively take part in American Kennel Club trials, perform stewarding, and also hold picnics and parties during festivals. Not only that, but they also carry out live demonstrations to educate people about dogs, and if that's not enough, they have been in business since 1964. Houston Obedience Training provides both basic and advanced courses. The former course consists of puppy training, obedience training, and behavior modification, while in the latter, trainers teach dogs how to hunt, perform nose-work, herd, and even prepare them for rally trials. They only use motivation-driven techniques. Also, their facility is available to rent for dog shows.
Address: 2400 Campbell Rd Unit H, Houston, TX 77080, United States
Website: http://www.hotdogclub.org/
Contact No: +1 713 694 7446
Location on Google Maps:
Beyond the Dog
With a staff of 13 certified and expert dog behaviorists, Beyond the Dog is an excellent dog training academy. A unique way of their courses is that they appoint appropriate trainers and courses depending on the breed. Most people argue that all dogs are unique despite their breed, while it is true, breed does play a role in their characteristics, and training them accordingly is just smart. They provide group, private, and virtual classes consisting of puppy training, general training, intensive training, and maintenance training. Their expertise is not limited to dogs alone, as they train cats, birds, ferrets, pigs, and hares as well. Also, they have branches in Cypress, Sugar Land, Harris County, and Katy.
Address: 2990 Richmond Ave suite 620, Houston, TX 77098, United States
Website: https://dogobedienceandtraining.com/houston
Contact No: +1 713 416 6102
Email: contact@beyondthedogtraining.com
Location on Google Maps:
Bark Busters Home Dog Training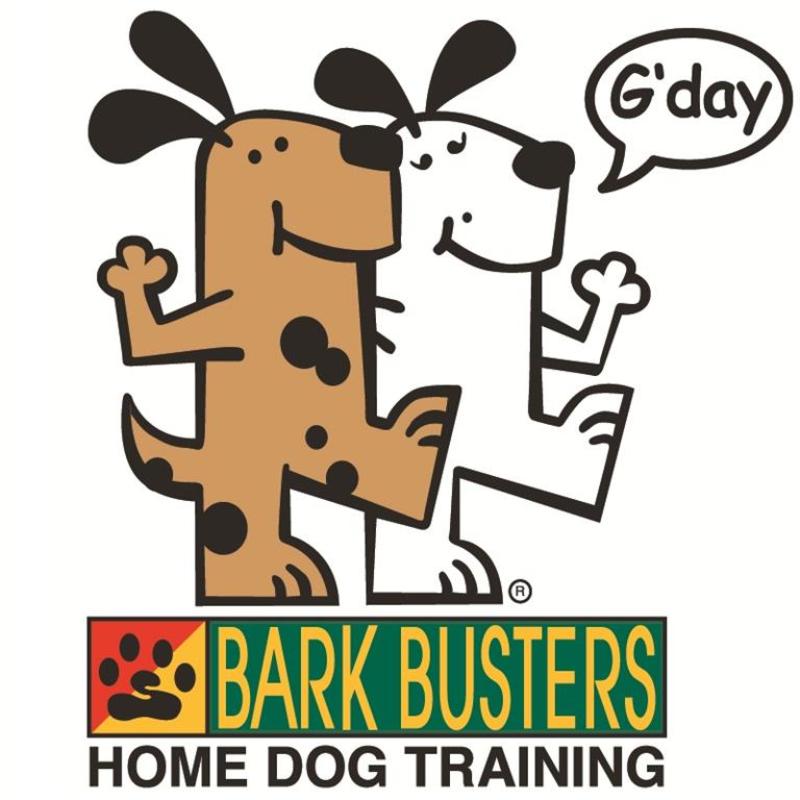 Similar to Sit Means Sit, Bark Busters is also a franchise that offers services not only in the United States, but also in New Zealand, Canada, Australia, Japan, and United Kingdom. One unique aspect of this academy is that they offer mobile services. Because they visit the clients at their homes, it eliminates any need of having to take time out of your busy schedule and drive all the way to the training centers. They correct many behavior issues in dogs related to aggression, excessive barking, biting, chewing, digging, and so on. They offer the usual puppy and obedience training as well.
Website: https://www.barkbusters.com/
Contact No: +1 877 500 2275
Stephanie Bennett's Believe in Dog Training
Owner and trainer, Stephanie Bennett, CPDT-KSA, is considered among one of the best dog trainers in Housten with a decade of experience in the field, and she is recognized as the original puppy expert. In addition to her expertise in puppy training, she's also an expert at correcting problematic behavior in adult dogs. Her staff comprises 10 experts who are all experienced at their job. This academy, unsurprisingly, trains puppies, and also grown dogs with great care. They also offer private classes, and you can also rent their front yard for dog parties.
Address: 1029 W 26th St, Houston, TX 77008, United States
Website: http://www.believeindogtraining.com/
Contact No: +1 713 364 4439
Location on Google Maps:
Houston K9 Academy
This is a unique kind of training facility, they train dogs specifically to be used as guards and protecting hounds. While you cannot have your dog trained from them, you can certainly purchase a fully-trained guard dog from them. . This academy, specifically picks leader pups from the litter, and train them from the puppyhood. They offer their services to law enforcement, military, private security agencies, and homeowners. These hounds are highly intelligent, don't cause a problem, and only become aggressive when there's an intruder.
Address: 6321 Bissonnet St, Houston, TX 77074, United States
Website: http://www.houstonk9academy.com/
Contact No: +1 281 841 3579
Email: info@houstonk9academy.com
Location on Google Maps:
Puptown Houston Dog Training
Puptown Houston doesn't take the cookie-cutter approach when it comes to training because they know that each dog is unique, and has specific needs. Moreover, they only use positive reinforcement, and they communicate properly with dogs. Also, their training method is unlike others, as their academy is in a lodge, they take the dogs, and train them in a natural habitat, away from the noise and bustle of the city. This approach seems to work marvelously, as all the customers are satisfied with their services. They welcome dogs of all breeds and ages in their lodge.
Address: 1723 Campbell Rd, Houston, TX 77080, United States
Website: http://puptownhouston.com/
Contact No: +1 832 930 0073
Email: info@puptownhouston.com
Location on Google Maps:
Smart Dog Training Center
Smart Dog Training Center is like a dream come true for any dog, with 6,000 square feet of air-conditioned training area, 1,000 square feet of grassland with obstacles, and ring courses, all dogs love playing and learning at this academy. Their staff consists of 11 highly trained individuals with plenty of experience. With such a large facility they specialize in agility training, but they also offer general puppy and obedience training. Just don't be surprised if your pooch throws a tantrum to stay at this location.
Address: 910 Curtin St, Houston, TX 77018, United States
Website: http://www.smartdogtrainingcenter.com/
Contact No: +1 713 263 7339
Location on Google Maps:
Suburban K9 Dog Training
Similar to Bark Busters, Suburban K9 Dog Training provides in-house training, but they also have boarding services for difficult dogs. They offer their services in 18 different locations and are more than willing to come to you. In addition to these services, they have virtual one-on-one service, where you can connect with an expert, even if you are not from the United States. They also have a presentation service, in which they train dogs to be presentable on stages and other ceremonies.
Website: https://suburban-k9.com/
Contact No: +91 866 467 8259
Email: dogtraining@suburban-k9.com