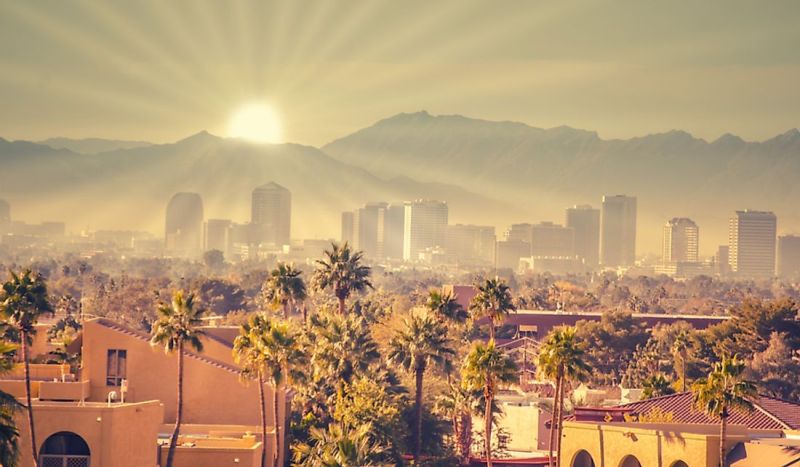 Being a city in Arizona, Phoenix is a hot place to be; however, this gives them amazing things like desert botanicals, a clear sky for hot air balloons, and best of all, Mexican food. When it comes to owning a dog in this city, the rules are very strict, even the Class 3 misdemeanor will send you to jail for 30 days, and your dog will be under 1 year of supervision. Therefore, it becomes critical to train your dog, and fortunately, there are many professional dog trainers in Phoenix.
Balancing Paws Dog Training
Owner and trainer, Yoni Kachlon witnessed the change in a dog's behavior first hand, as when he was a child, his family owned a Rottweiler that was aggressive, but with training, it became docile, and since then Yoni's love for dog expanded exponentially. Years later when he moved out for his college, he adopted a Pitbull Terrier, but being unable to pay for his tuition, he had to look for a job. This was when his mind sparked with an idea to become a dog behavior expert, and in September 2021, he trained under the world-renowned dog behaviorist, Cesar Milan, and since then he's been helping dog owners. Yoni offers private, as well as virtual classes, and he also has a boarding facility, if a dog is particularly difficult, and needs more time to learn.
Address: 3206 E Claire Dr, Phoenix, AZ 85032, United States
Website: http://www.balancingpawsdogtraining.com/
Contact No: +1 602 885 7510
Location on Google Maps:
Cathy's Canines Dog Training
Cathy was the go-to choice of her family and friends when it came to correcting their dog's behavior. She worked under numerous veterinarians and raised large animals like horses and alpacas. Cathy has almost 30 years of experience in training dogs, and she uses gentle techniques for training dogs. Cathy's Canine offers special socializing classes on separate days depending on the size of the dog. She offers three types of training; in-home evaluation, basic manners training, and pack-leader course. Additionally, she also has boot camps for dogs that require more time and attention.
Address: 2942 E Charleston Ave, Phoenix, AZ 85032, United States
Website: http://cathyscaninesphx.com/
Contact No: +1 801 289 6100
Email: cathyscaninesphx@gmail.com
Location on Google Maps:
Dogological
Most training academies put great emphasis on being the alpha or the leader of the pack; however, it can become tiring for some people. Dogological understands this, and they take a different approach, where they communicate and teach from the dog's perspective. They understand that we don't raise our children with a cookie-cutter approach, so it shouldn't be applied to dogs either. Trainer, Susan Piper, and founder, Brad Jaffe, have over a decade of experience working with dogs. They offer tailored private classes and give their full attention to each dog.
Address: 4201 E Camelback Rd, Phoenix, AZ 85018, United States
Website: http://dogological.com/
Contact No: +1 602 956 2796
Email: info@dogological.com
Location on Google Maps:
Fit Dog Training
Owner and trainer, Elisa is a famous dog behaviorist in Phoenix and Scottsdale. Although she is passionate to train dogs, she is equally patient, and she listens to the entire problem, and the expectations of the owners, and only then, move forward with her training. She offers private classes, in which she creates specialized training for each dog. She also has boarding services, where she socialize dogs and allow them to adapt and learn in their natural habitat. Moreover, she also helps owners with potty training, puppy training, and even off-leash commands.
Address: 3328 E Wickieup Ln, Phoenix, AZ 85050, United States
Website: http://www.fitdogtraining.com/phoenix/
Contact No: +1 480 226 8446
Location on Google Maps:
FurBabies & Friends
After experiencing bad pet care and training first-hand, trainer and owner, Kristie Halverson, decided to create her own academy, where she could train dogs to behave without using any harsh equipment or intimidation. She has fostered over 40 dogs in her life, and she established a successful business with 5 more like-minded dog experts. FurBabies & Friends only uses positive reinforcement to teach dogs and does understand the role of strong leadership, therefore, they teach about being a strong leader to owners as well. They offer basic training, along with grooming, pet sitting, dog walking, relocation, adoption, wedding attendant, and house sitting.
Address: 6339 W Tonopah Dr, Glendale, AZ 85308, United States
Website: http://www.furbabiesandfriendsaz.com/
Contact No: +1 612 352 8239
Location on Google Maps:
Paws To Train Your Dog
Although the owner and trainer, Tony Bogden, has been training dogs of friends and family from his childhood, he didn't fully accept the fact that he could use this talent for a business. When he adopted a couple of dogs that were exhibiting aggressive behaviors, he worked with local dog trainers to no avail. It is then, he started studying dog behavior and its modification, and sure enough, he became a dog behaviorist. He also accepts dogs that are deemed untrainable by others. This academy offers private lessons, daycare, and socializing classes. All of their programs have lifetime support.
Address: 2025 N 40th St, Phoenix, AZ 85008, United States
Website: https://pawstotrainyourdog.com/
Contact No: +1 480 755 1115
Email: woof@pawstotrainyourdog.com
Location on Google Maps:
Rob's Dogs
Robert's father was an experienced dog trainer, who has been training dogs in Los Angeles since the 1980s. He passed his knowledge down to Roberts, and that's how Rob's Dog Training Center came to be. They offer special programs, where they travel to clients' homes, and train their dogs. In one of their program, they give one week off to allow clients to practice the lessons. In addition to training, they also provide nutrition plans for puppies. Customers are overly satisfied with their services. Although they have not provided their location, they are more than happy to visit your place to train your dog.
Website: http://robsdogsllc.com/
Contact No: +1 480 490 8941
Zenergy Dog Training
Trainers at Zenergy believe in quality over quantity, which is why they limit the number of dogs allowed at their facility at any given time. While dogs are pack animals, dogs in rehabilitation can become anxious or hyper-reactive with a large number of dogs. Their staff comprises three highly trained and certified individuals. Zenergy Dog Training provides private classes and Bootcamp programs. In addition to their training classes, they also offer raw feeding and nutrition guides, and if you have a specific issue you want to resolve, then, you can always consult their expertise.
Address: 7133 N 7th St, Phoenix, AZ 85020, United States
Website: http://www.zenergydogtraining.com/
Contact No: +1 602 770 0485
Location on Google Maps:
All American K9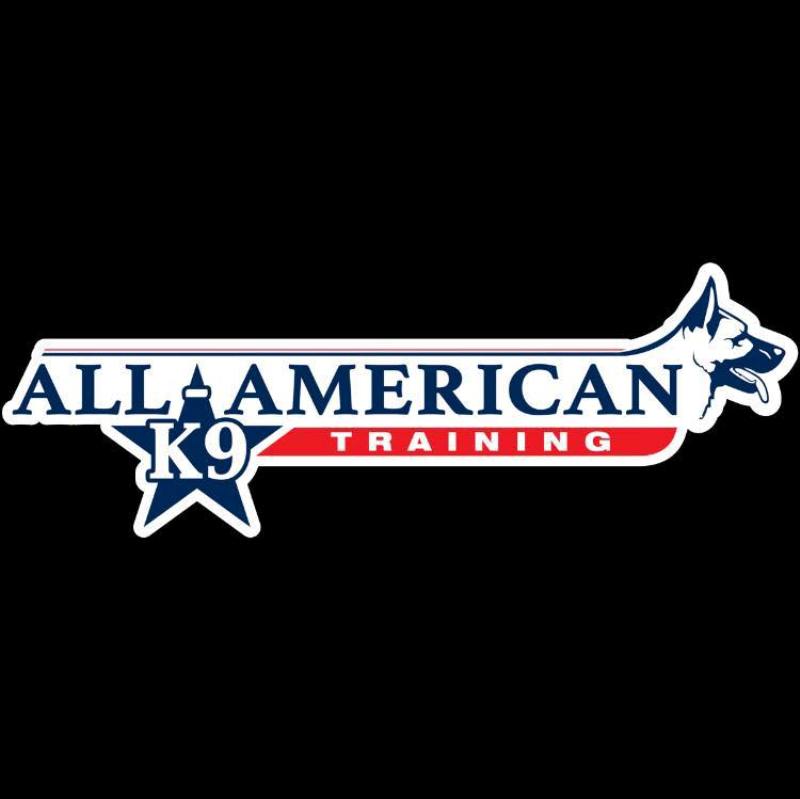 This academy has designed its techniques to establish a proper relationship with your dog. They utilize techniques that are based on the dog's natural behavior and instincts, which leads to quick results, without using any harmful equipment like a shock collar. Not only is All American K9 famous in Arizona but it is recognized as a great dog training facility in the world. As for their training, they provide private lessons for dogs that require the full attention of the trainer, behavior modification, and boarding services. They take in all the dogs, even the dogs that have been claimed untrainable, which is a relief for owners that have a difficult dog.
Website: http://www.all-americank-9.com/
Contact No: +1 602 374 4555
Email: info@all-americank-9.com
Dog Training Elite
Dog Training Elite covers the entirety of Phoenix, and its services are excellent. This is a family-owned company that has been serving dog owners for 40 years. They put great emphasis on strengthening the bond between the dog and the owner, also, they create individualized plans for each dog. While most trainers simply train your dog and leave them at that, Dog Training Elite supports their clients for a lifetime with follow-ups, and their customers are completely satisfied with their services. Their staff consists of experts that deal with each type of dog behavioral issue in addition to providing puppy and obedience training. Dog Training Elite also offers lessons to create protecting and service dogs. Furthermore, they also have special classes, in which dogs who suffer from separation anxiety are taught to be independent and calm.
Address: 20 E Thomas Rd, Phoenix, AZ 85012, United States
Website: https://dogtrainingelite.com/phoenix
Contact No: +1 602 358 0198
Location on Google Maps: