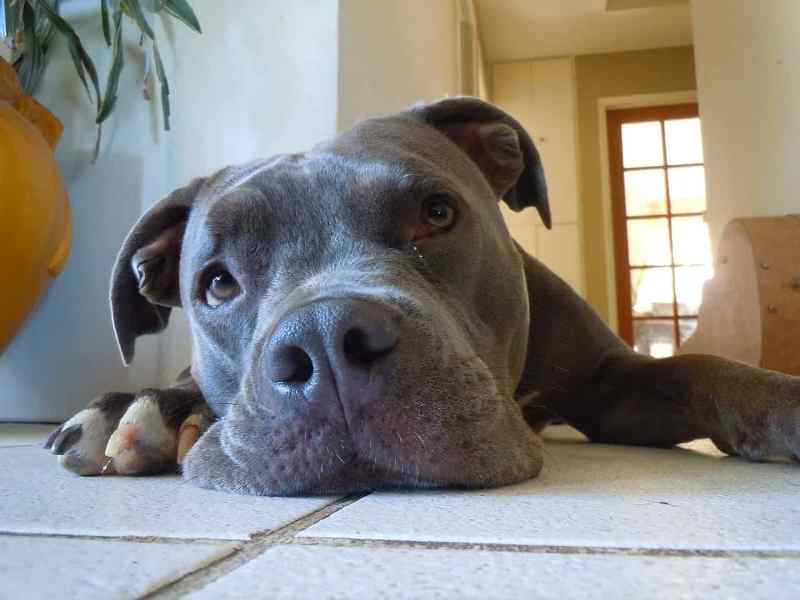 Every once in a while we come across a dog breed that catches our attention, whether you came across this dog in the dog park, on the street, or simply while browsing the internet, they tend to occupy space in your mind, and you constantly think about that breed. Such is the Blue Nose Pitbulls, these adorable and loyal hounds are a sight to behold, and you'd be surprised to know about their colored nose, and also, these are rare dogs.
Why Are Blue Nose Pitbulls Rare?
Before getting to their rarity, let's know a little more about this breed and its blue color.
Not an Official Breed
This may be surprising, but the Blue Nose Pitbull is not recognized as an official breed by any Kennel Club in the world. These are standard Pitbulls, just with a blue nose, and also their coat has a slight blue shade to it. As for the breed, these are extremely loyal pooches that are alert, independent, and energetic. These can be difficult to handle for first-time dog owners. Throughout their history, these have been bred to fight, and for that reason, Pitbulls are often labeled as aggressive dogs; however, with the right training and owners, they are one of the most affectionate dogs.
The Blue Nose
Most shady breeders try to charge an extra price to unaware buyers for these pooches by stating that it is a special breed or their blue nose represents their optimal health, but that just isn't the case. The primary colors in the coats of all dogs are white, black, and red, all of the rest are combinations and shades of these three. Pigments known as eumelanin and phaeomelanin are responsible for black and red colors, respectively, and the blue color is nothing but diluted black color.
The Rarity and the Genes
As always, each physical trait is decided by genes, and this blue color of Pitbull's nose is also because of genetics. In the entirety of the plant and animal kingdom, blue is a rare color, and that is because it is recessive, meaning usually it is masked by the presence of a dominant gene, black pigment, in this case. For this reason, only two Pitbulls that already have a blue nose can give birth to blue-nosed puppies, and because it occurs due to genetic mutation, they are extremely rare. Unfortunately, to raise their numbers, breeders are deliberately breeding blue-nosed Pitbulls, but this is leading to major health issues, such as hair loss, weakened immunity, cataract, and even heart diseases.