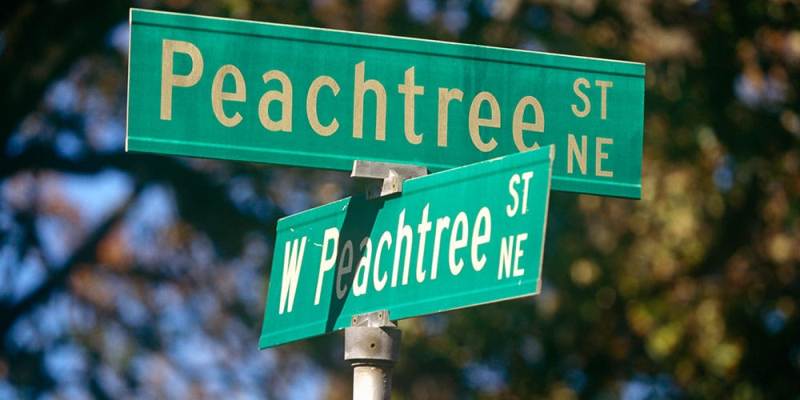 If you love peaches, then you must visit Atlanta because there are over 70 roads with the word Peachtree in their names. Funnily enough, these have nothing to do with peaches, so my previous statement is of no value, however, Atlanta does house some of the best dog-friendly malls in the entire state of Georgia. Therefore, if you happen to be traveling with your dog or living around it, these are a must-visit.
Best Dog-Friendly Malls in Atlanta
While there are plenty of restaurants and parks in Atlanta that allow dogs, there are only 6 malls that welcome dogs.
1. Westside Provisions District
One wouldn't take it for a mall because of the way it is designed; however, it is a proper mall with all the usual clothing stores with some exquisite fine-dining options as well. As for their dog-friendly policy, you are allowed to roam on this district with your four-legged child as long as you have them on a leash. While all individual stores don't welcome pets, you are more than welcome to have your dog sit outside, and the way this place is structured, individual stores are laid like a market, so your dog will never get bored here.
2. Ponce City Market
Just like the previous mall, you wouldn't be able to guess it is a mall, but unlike the Westside Provisions District, Ponce City Market is a multi-story building that accommodates restaurants, clothing stores, business offices, and even apartments on the upper floors. The Atlanta government decided to convert this old monument into a mall to move Atlanta forward while preserving its heritage. This place has been converted several times in the past from being a research center for rejuvenation to a baseball stadium. When it comes to dogs, they aren't allowed in the stores, but they are more than welcome to hang out at the entrance or even on the rooftops of this mall.
3. Krog Street Market
If you visited the Ponce City Market before coming to this place, you'd feel like this is an extremely small space for a mall; however, this place has all the amenities one can expect from a mall. Due to its size, it is more laid back, and you don't have to be constantly in a rush while shopping at this place. Unfortunately, dogs aren't allowed on the inside, but fortunately, you can have your dog on the restaurant patios, which is rare when it comes to dog-friendly places. Therefore, make sure you get your food outside to enjoy it with your dog.
4. The Battery Atlanta
Similar to how there are Peachtree roads without peaches in Atlanta, this place doesn't specialize in batteries. It is a shopping and entertainment complex with a huge variety of stores, restaurants, cinemas, and gaming rooms. You are more than welcome to bring your dog here as long as you keep them on a leash, of course. Stores have their own policy when it comes to allowing pets, but you can walk with your dog here without any issues.
5. Ansley Mall
A single-story mall, that has a 90s ambiance, maybe it is because of the horizontal expansiveness. If your dog prefers a more bustling location, then this place isn't for your dog, as it is a laid-back experience. Just keep your dog on a leash, and enjoy a casual stroll in the mall.
6. The Avenue East Cobb
You will find not only local retailers here but international stores as well. This mall is an aesthetically pleasing building, designed to look elegant while maintaining simplicity. Additionally, they have a pet boutique store here, so you know this is an extremely dog-friendly place. You are more than welcome to bring your dog to this location, just keep them on a leash, and the stores that do allow dogs inside will have a pet-friendly sticker on their doors.