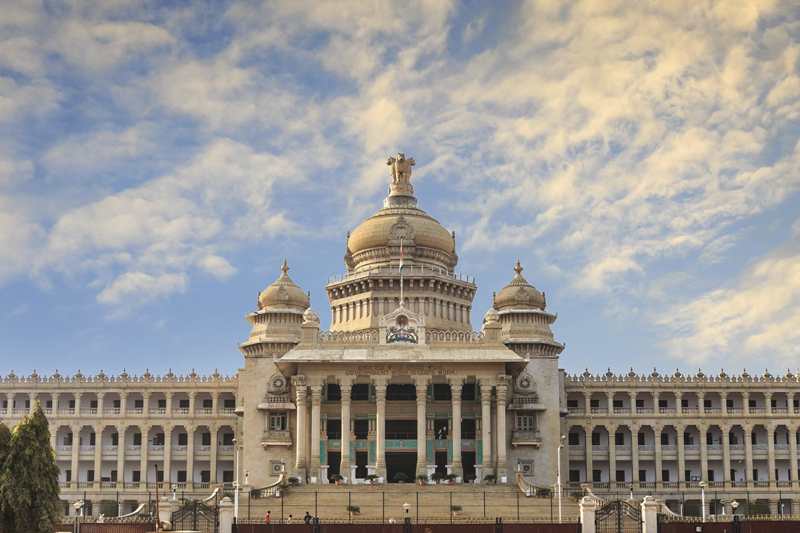 Also known as the Silicon Valley, Banglore is the IT hub of India; however, this place has so much more to offer than just the technology. Bangalore has one of the most unique climates in India, and one can lose the sense of seasons here, as it is cold in the mornings and evenings throughout the year. It is also one of the most diverse cities in India. As for the dog laws in Bangalore, registration of dogs is mandatory, only one dog is allowed per apartment, and breeds like German Shepherd, Doberman, Rottweiler, and more are deemed dangerous here, and upbringing them isn't legal. It is safe to say that dog rules are strict here. Thankfully, there are amazing dog trainers in this city to ensure your dog remains affectionate and behaves properly in public.
Dogs Can Do It
With over a hundred 5-star-rated reviews on Google Maps, this is the top-ranking dog training center in Bangalore. The story of the owner, Vaibhav, is truly aspiring, on how one can overcome their fears. During his childhood, he was chased by stray dogs numerous times, got almost bit by his cousin's dog, and a Doberman even bit him during his majors. Naturally, he developed an extreme fear of dogs,  and to overcome this fear, he got himself a Labrador Retriever, Eddy. Slowly but surely, Vaibhav deeply understood dog psychology, and why dogs act the way they do, other dog owners noticed how great he was with his dog, and started asking him to train their dogs, and that's how he became a dog trainer. No dog is too much for Vaibhav, he trains all dog breeds, and he specializes in behavior modification. Additionally, he also trains puppies and dogs for obedience training.
Address: Adarsh Palm Retreat, Bellandur, Bengaluru, Karnataka 560103
Website: http://dogscandoit.com/
Contact No: +91 9739992085
Location on Google Maps:
Dog Obedience Training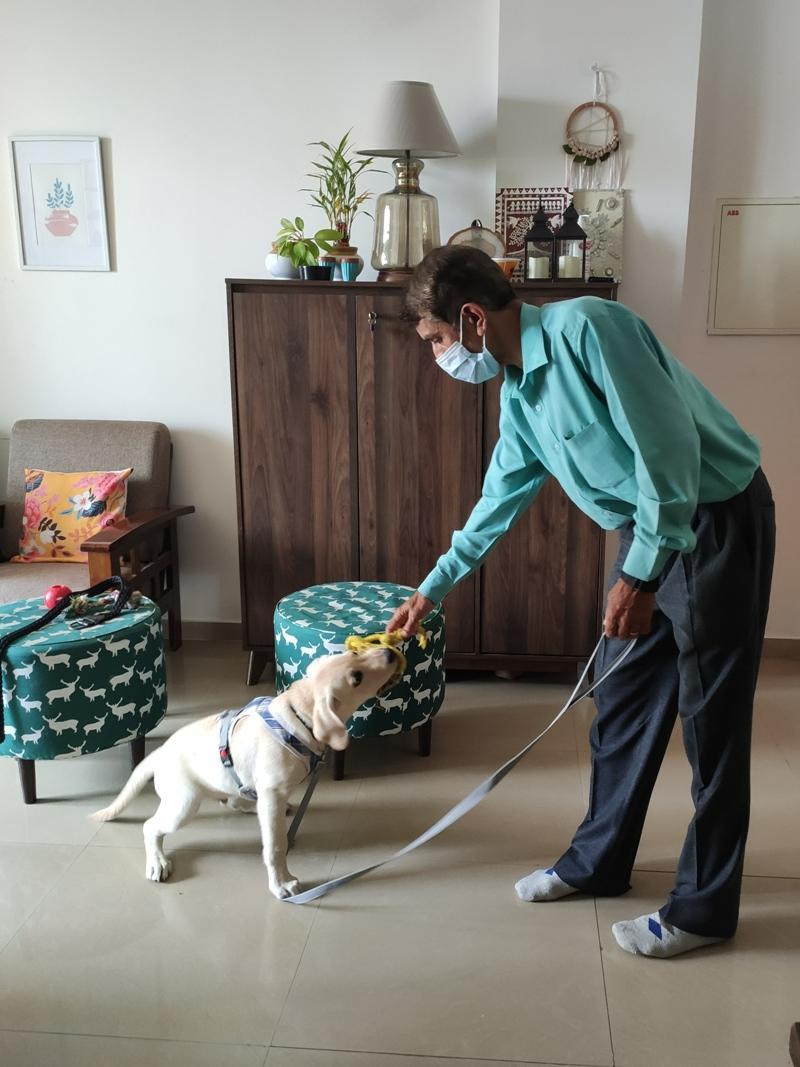 This is considered one of the best dog training academies in Banglore, and it is owned and operated by Anil. In a world where people are constantly talking about how great their services are, Anil is a reserved individual, when it comes to speech. He is focused on his work, and it is his work that speaks loud for him, he is also known to be extremely patient with dogs and their owners. Anil understands dog psychology very well, and he uses body language to convey and understand the dogs, which is their natural way of communication. He deals with all sorts of behavior issues from leash-reactivity to food aggression, and he provides in-house training. Dog Obedience Training center also offers boarding services in a homely environment, while ensuring your dog is comfortable, happy, and well-fed.
Address: Shreya Colony, 8th Phase, J. P. Nagar, Bengaluru, Karnataka 560078
Website: https://dog-obedience-training.business.site/
Contact No: +91 9945536005
Location on Google Maps:
Dog Trainer Nitish
This business was established in 2008, and since then, it has become the go-to place for dog owners in Bangalore. He trains all dogs regardless of their age, breed, or any behavior issue. Although he enjoys working with all sorts of dogs, he particularly enjoys training puppies, and given how adorable puppies are, this doesn't come as a surprise. He provides foundation classes for puppies, which comprises potty training, familiarizing them with the leash, behaving around visitors, and not developing food aggression. In addition to these, he also provides obedience training for dogs 1-year-old or above, and behavior modification.
Address: AK Colony, Adugodi, Bengaluru, Karnataka 560030
Contact No: +91 9538730047
Location on Google Maps:
Anand K9 Training Center
Owner, trainer, and cynologist, Anand Gowda started training his dog at the age of 18 and found a passion for training dogs. Anand possesses 25 years of experience and mastery over different techniques of dog training. As of today, he has trained over 10,000 dogs. Anand K9 Training Center follows the techniques provided by the world-renowned dog trainer, Cesar Milan, also known as the Dog Whisperer. Moreover, Anand uses modern equipment, which is tested to minimize the errors on the owners' end. This academy provides puppy classes, group sessions for behaved dogs, private sessions for difficult dogs, and special programs for nose-work, agility training, and sports.
Address: Banashankari 2nd Block, Kariyana Palya, Bengaluru, Karnataka 560098
Website: http://www.anandk9trainer.in/
Contact No: +91 9886186859
Email: anandk9trainig@gmail.com
Location on Google Maps:
Happy Puppers Canine Training and Enrichment Center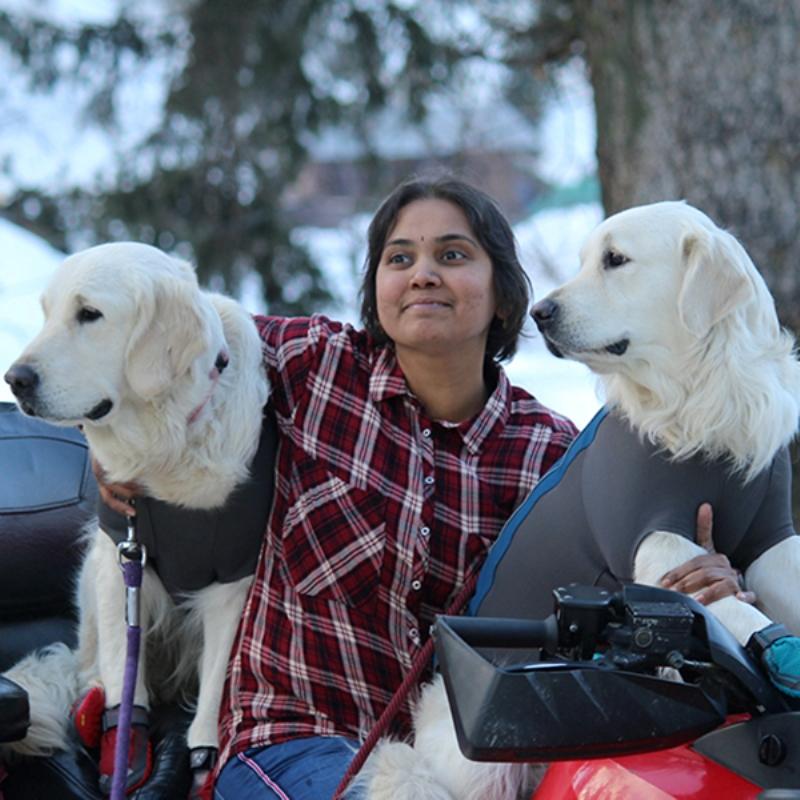 As the name suggests, this center provides sensory and mental stimulation for dogs. Their enrichment program has an agility course, so dogs can run around stimulating their brain, while also getting exercise, and it also allows dogs to use their sniffing prowesses by hiding treats in ball pits. This academy was established by Deepthi A R, a passionate dog lover, who used to work in the I.T. sector, quit her job, as it wasn't satisfying her, and she went to get trained by India's leading dog trainer, Shirin Merchant. In addition to the enrichment program, she provides puppy training, obedience training, and behavior modification. Deepthi only uses positive reinforcement to train dogs.
Address: 973, 45th Cross Rd, 3rd Block, Rajajinagar, Bengaluru, Karnataka 560010
Website: http://www.happypuppers.com/
Contact No: +91 8762801683
Email: woof@happypuppers.com
Location on Google Maps:
Siddharth Dog Trainer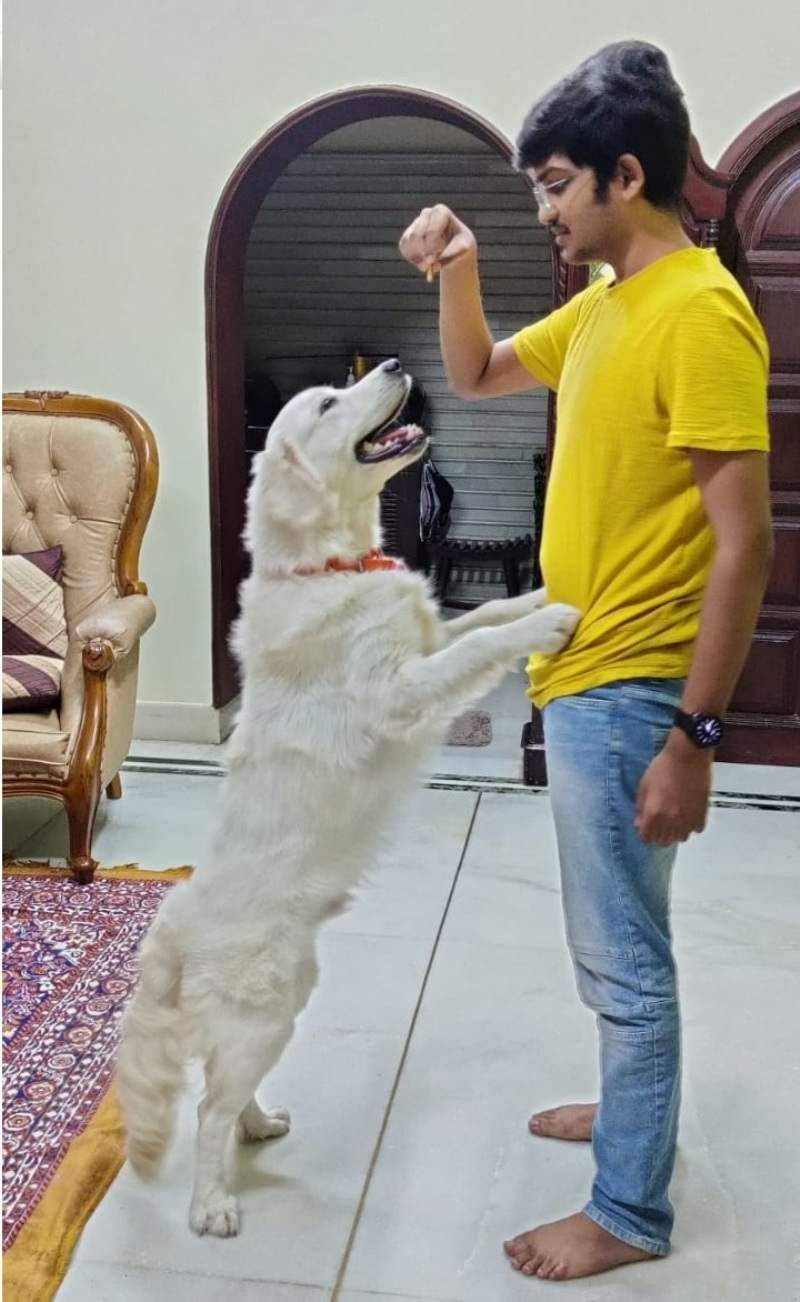 If you are a local pet owner of Bangalore, then, Siddharth needs no introduction. He has been training dogs for numerous years as a professional dog trainer, and he has worked with severe cases that others simply refuse to work with. Siddharth understands how important a dog can be in a person's life, therefore, he guides owners with the dos and don'ts of dogs, as he trains their dog. Additionally, he is extremely patient with dogs and their owners. He provides puppy training, obedience training, and behavior modification. Although he hasn't set up his website yet, word of mouth is enough for him to propel him in the doggy world.
Address: Rr Nagar Post, Mysore road, Uttrahalli, Banglore, Karnataka 560061
Contact No: +91 9538880385
Location on Google Maps:
K9 Gurukul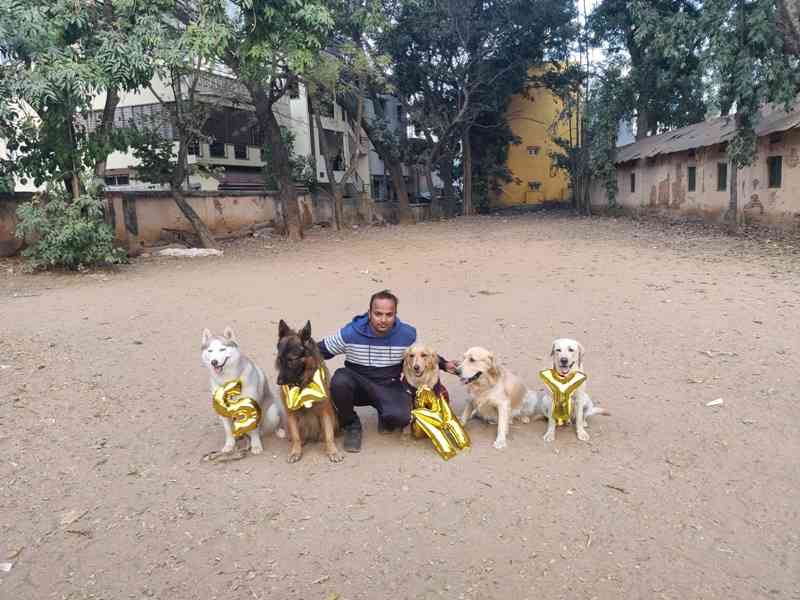 This academy is owned and run by two brothers, Swami, and Venu. Both of them possess extensive knowledge about dog psychology, and how to correct unwanted behaviors. They deal with all sorts of issues from food aggression to biting, and all breeds are welcome at their academy. In India, where most trainers charge high prices only to teach basic tricks to dogs, K9 Gurukul work to the point and corrects dog early, before their excitement turns into aggression. Although they offer in-house training, do keep in mind that they only offer services in proximity to their center.
Address: 104, Surveyor St, Gandhi Bazaar, Basavanagudi, Bengaluru, Karnataka 560004
Contact No: +91 9845020260
Location on Google Maps:
Hoo-Dog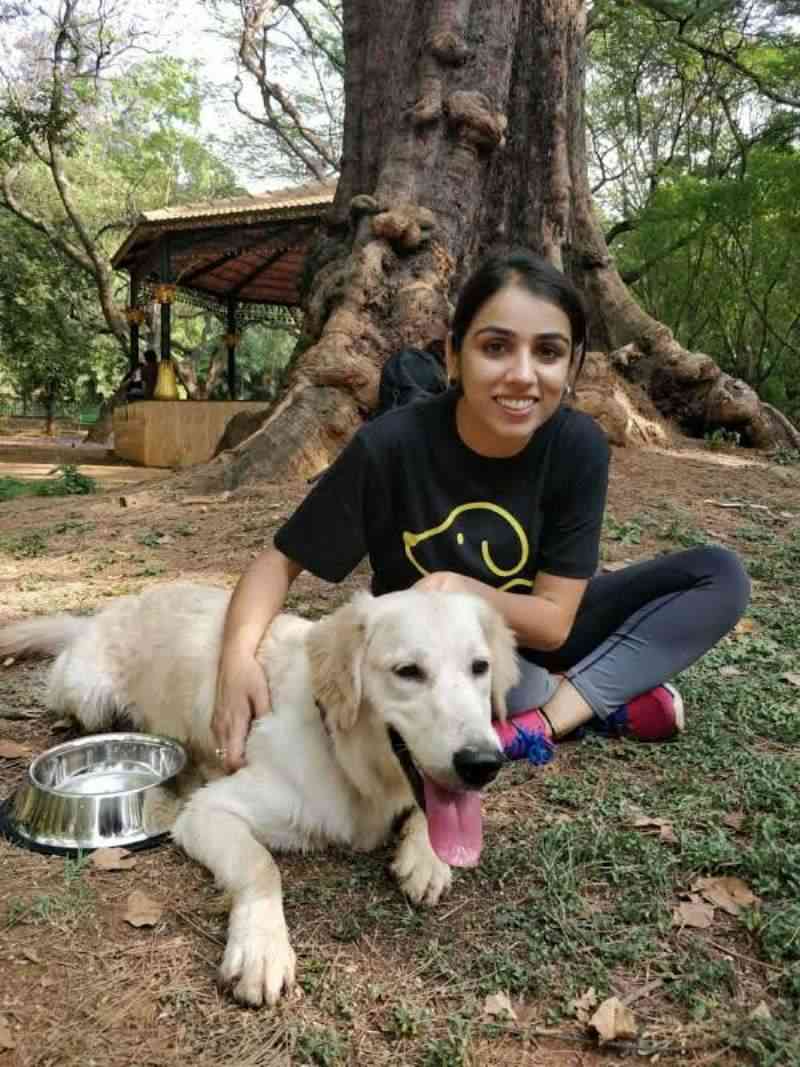 Hoo-Dog is also a favorite for locals, as well as people outside of Bangalore. It doesn't matter what issue one may have with their dog, Hoo-Dog academy is more than capable of correcting unwanted behavior. This academy is run by two experienced and certified professionals, Garima and Nikita Ahlawat. Their facility is also an amazing and safe place for dogs to learn and socialize, it is full of trees, grass, and obstacles for dogs to thoroughly enjoy themselves. Hoo-Dog provides foundation classes for puppies, counseling for first-time pet owners, obedience training, leash training, and behavior modification. Their classes are available both in-person and virtually.
Address: Haralur Main Road, Somasundarapalya, Bengaluru, Karnataka 560068
Contact No: +91 9900038800
Location on Google Maps:
Confident Dogs
Confident Dogs is another excellent dog training center that is run by an internationally certified canine behaviorist, Nivedita Jithin. She has extensive experience working with all dog breeds. Moreover, she is often referred to most owners by veterinarians, professional pet groomers, breeders, and animal welfare organizations. Her academy only uses reward-based techniques, and also teaches owners how to understand their dogs better. Nivedita has also been awarded as the Most Inspiring Dog Trainer of 2019 by Shirin Merchant. Confident Dogs teaches foundational skills to puppies, obedience training both on and off-leash, and proper socialization with humans in a fun manner.
Address: 240, 5th A Main Rd, HRBR Layout 2nd Block, HRBR Layout, Kalyan Nagar, Bengaluru, Karnataka 560043
Website: http://www.confidentdogs.com/
Contact No: +91 8105000938
Email: info.confidentdogs@gmail.com
Location on Google Maps:
The Urban Dawg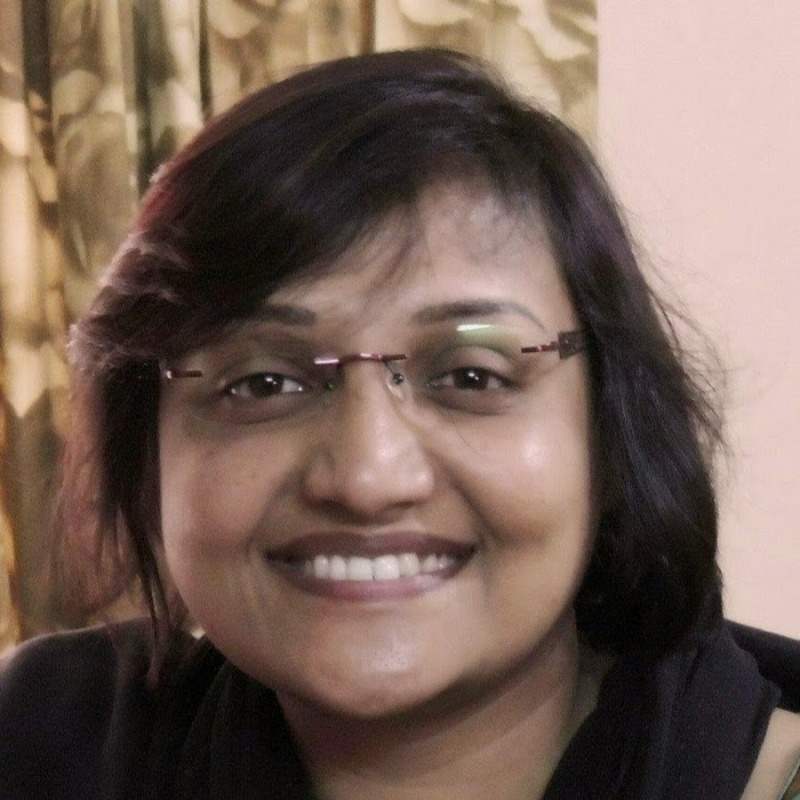 12 years ago, Devisri Sarkar got her first dog, Caesar Augustus, and Devisri's desire to give him the perfect life led her to thoroughly research dog behavior, and she even learned various methodologies. She soon adopted 4 more dogs and started fostering numerous rescues, and there was no end to Devisri's passion for dogs. She noticed that not all dog owners go to the same extent to learn about their dogs, therefore, she decided to launch The Urban Dawg, to share her wisdom and experience with other dog owners. Over the years, she realized that most dogs issues are due to lack of mental stimulation or owners unable to read their dog's body language. The Urban Dawg provides diet consultation, puppy training, behavior modification, and obedience training. Besides, these services, they also have travel and boarding services.
Address: 169/8, 1st Main, 6th Cross, Asha Township, Bileshivale, Kothanur Post, Bengaluru, Karnataka 560077
Website: http://theurbandawg.com/
Contact No: +91 9980040133
Email: the.urbandawg@gmail.com
Location on Google Maps: