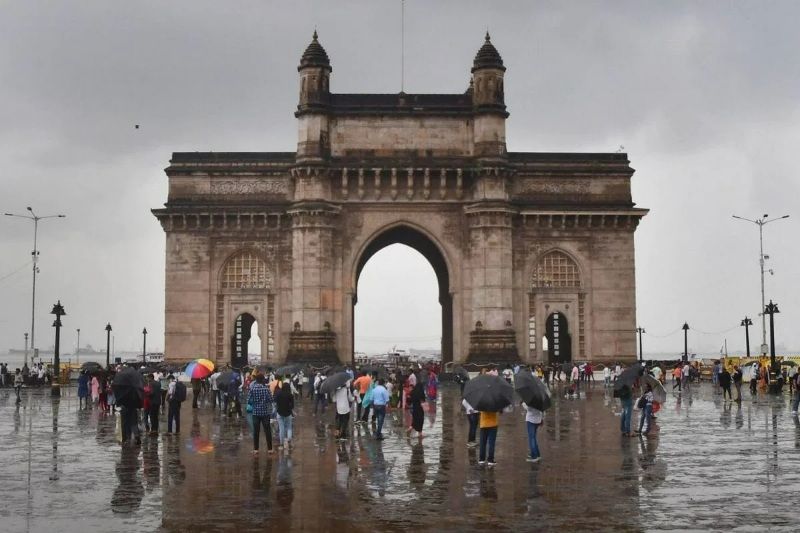 Indian City of Dreams, Mumbai has everything one can ask from a city, from skyscrapers to nightlife which is a sight to behold. Mumbai is also synonymous with Bollywood, and most of the celebrities reside here, and people always gather in front of celebrity houses just to get their glimpse. Besides the stardom, Mumbai is heaven for food lovers, as some of the Indian staples were originated here, and of course, the rains. When it comes to dog rules, it is similar to any other big city, all dogs must be licensed and vaccinated, a leash is a necessity, and of course, no aggression towards other animals and humans. Therefore, it is important to train dogs to behave nicely both in-house and in public.
PetGuru Academy
Owned and run by Bhaskar Chauhan, PetGuru Academy is one of the best dog training centers in the entirety of Mumbai. Bhaskar is a certified True2Life Level 3 dog behaviorist and consultant, and so far, he has trained over 700 and rehabilitated 0ver 1,000 dogs. PetGuru Academy provides puppy training, obedience training, and behavior modification, if you think your dog is projecting issues out of these services, feel free to consult Bhaskar. As a dog-parent himself, Bhaskar fully understands the significance of owning a dog, so while training dogs he also encourages owners to partake in the training, to ensure they develop a strong connection with their dogs.
Address: Solitaire, 2105, Solitare C, Elite, Kolshet Rd, Thane, Maharashtra 400607
Website: http://petguruacademy.com/
Contact No: +91 8104968238
Email: petguruinbox@gmail.com
Location on Google Maps:
Shirin Merchant – Canine Behaviourist and Trainer
If there's one name that you can trust in India for dog training, it is Shirin Merchant. Not only has she trained numerous dogs, but she has also certified and trained dog trainers as well. She has been helping dog owners since 1995, and she has helped clients in India, Sri Lanka, and England. Additionally, she's the only dog trainer in Asia, who has been accredited by Kennel Club of England's Elite KCAI, and she was India's first certified canine behaviorist. Although she has such extensive knowledge and experience around dogs, she still states that the day one claims to know everything about dogs, is the day they step into dog poop. Her academy provides consultations, training for all sorts of behavior issues, or simple obedience training. For individuals who aspire to become dog trainers, they have courses available, in which they thoroughly teach about dog psychology. Her academy also trains service and therapy dogs.
Address: Dadar West, Dadar, Mumbai, Maharashtra 400014
Website: http://www.shirinmerchant.com/
Email: info@shirinmerchant.com
Location on Google Maps:
Mahesh Baviskar Dog Training
With over 28 years of experience, Mahesh Baviskar is a competent dog behaviorist, and he is quite popular among dog owners in Navi Mumbai. He got certified by BSF National Training Center for Dogs. This training center deals with all sorts of problems, from small issues like chewing furniture to difficult problems like biting. Mahesh has also been involved in numerous dog shows over the years. He provides puppy training, obedience training, and behavior modification. Besides training, Mahesh also provides grooming services for both dogs and cats.
Address: B/06 Zipper Park CHS, KOLKHE, Panvel, Navi Mumbai, Maharashtra 410206
Website: https://mahesh-baviskar-dog-trainer.business.site/
Contact No: +91 9870749042
Location on Google Maps:
Wagg That Tail Dog Training by Varuna K
Varuna Kaur is an excellent dog trainer, as she is an internationally certified dog behaviorist and trainer, and she has trained hundreds of dogs. She only uses humane methods to train dogs, and she ensures that her techniques are fun for both the dogs and their owners. Unlike other trainers that strictly focus on the dog, Varuna actually engages owners in the training as well to develop a strong canine-human connection. She provides foundation skills for puppies, obedience training, and behavior modification. When's she's not training dogs, Varuna enjoys sketching, and you guessed it, she sketches dogs.
Address: Sion East, Sion, Mumbai, Maharashtra 400037
Location on Google Maps:
Khooram Irani – Dog Trainer and Behaviorist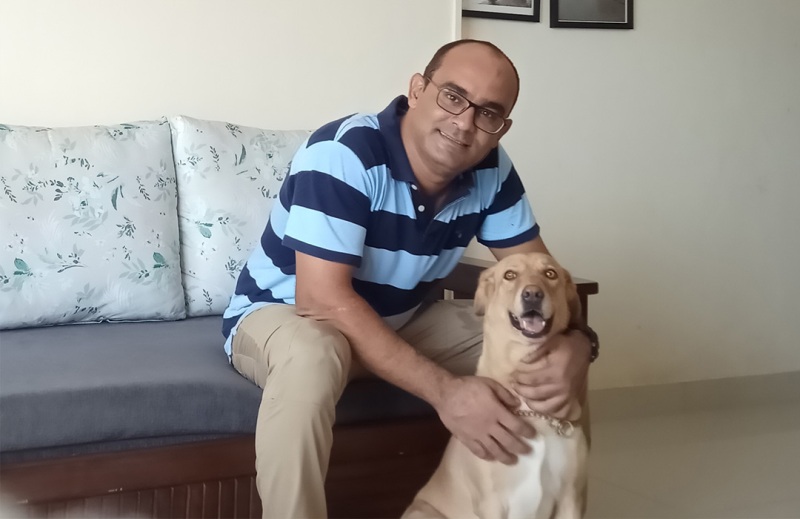 Khooram Irani has an interesting story about how he became a dog trainer, and he calls himself the Accidental Dog Trainer. When he rescued his first puppy, Roslyn 15 years ago, he thought he was raising her perfectly; however, later on, he realized that he was doing everything wrong. Sure enough, he got himself certified by a professional trainer and started working at a boarding facility, where he worked with over 40 different breeds. For Khooram, thinking from the perspective of dogs is what allows him to understand dogs better. Although he unintentionally became a dog trainer, he does a great job of training them. All of his services are in-house, he provides puppy training, obedience training, behavior modification, and socialization.
Address: Mumbai, Maharashtra
Website: https://khooramirani.com/
Contact No: +91 9765555993
Email: contact@khooramirani.com
Teach The Pooch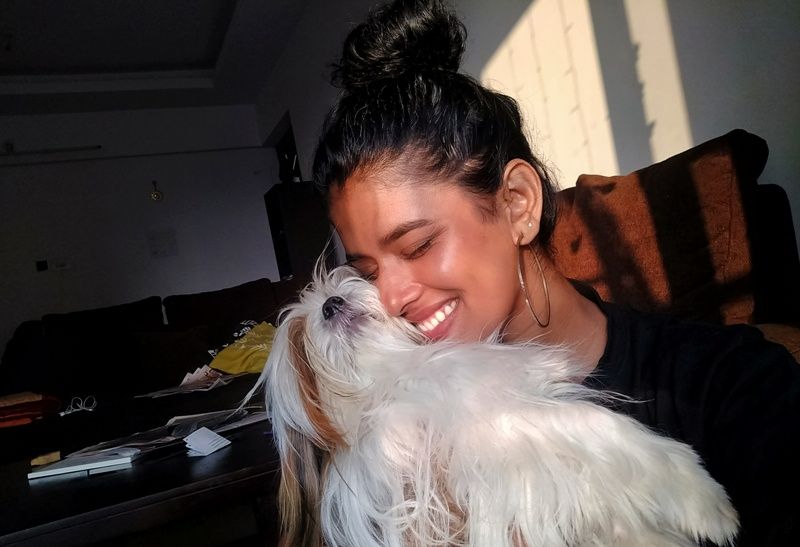 Regarded as the best trainer for puppies and first-time dog owners, Veronica Pais is skillful at her job. She is very affectionate toward dogs, and she treats every dog as her own, this allows her to build a connection with the dog. Her being able to easily read dogs' body language further allows her to communicate better with dogs. She also offers consultations, which enables owners to understand their dogs better. Veronica provides puppy training, obedience training, and behavior modification.
Address: Chandmal Nagar. Mahavir Darshan-2, Uttan Rd, Bhayandar West, Mira Bhayandar, Maharashtra 401101
Email: teachthepooch@gmail.com
Location on Google Maps:
Delriques: Dog Trainers and Behaviorist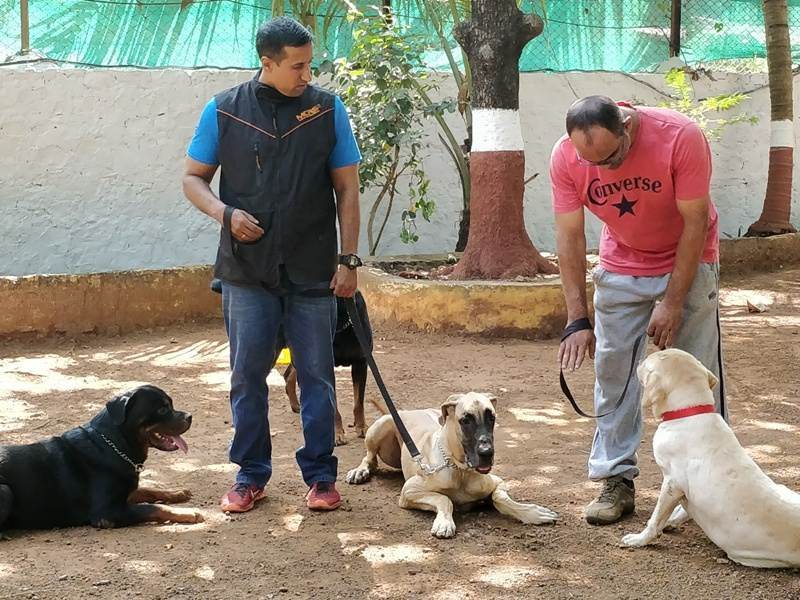 Owner, Delano used to have a Great Dane, Alan during his schooling, and he trained him to win many dog shows, but he lost Alan in 1999. Later on, Delano got a job in the United States; however, he would often return on vacation. During these times he would visit dog shows, where he witnessed the cruelty against dogs, and he wanted to do something about it. Finally, he got the courage to quit his job and establish his business to teach people how to train dogs without hurting them. In 2010, a lady came looking for a stray dog that got lost from her society, this lady was Tracy, and Delano saw the compassion in her eyes towards dogs, and offered her a job. As for their services, they offer puppy training, obedience training, first-time dog owner guidance, boarding services, and teaching how to read a dog's body language. One can also purchase dog food from them.
Address: Gorai Rd, Chavli, Uttan, Mumbai, Maharashtra 401101
Website: http://www.dogstrainingindia.com/
Contact No: +91 9821752507
Email: info@dogstrainingindia.com
Location on Google Maps:
Puppy Behavioural Training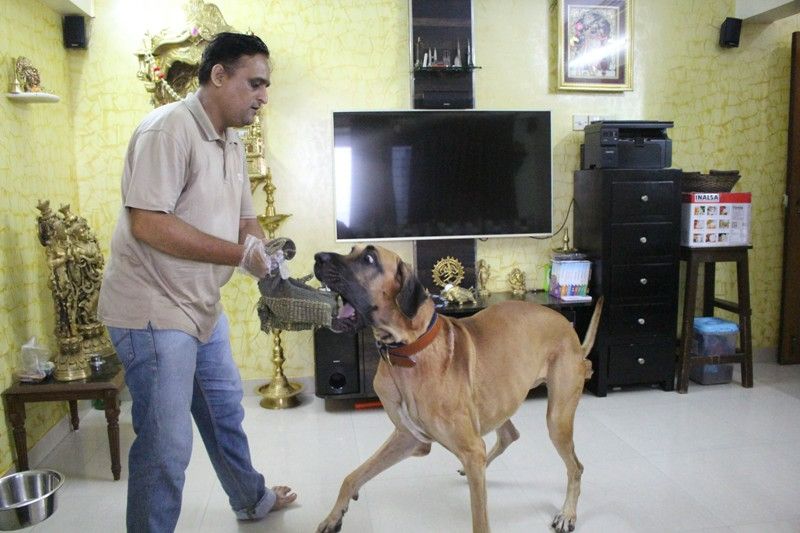 This facility is run by two individuals, Samir Shaikh and Chetan Lavekar. Samir Shaikh always thought about how he would go about training his own dog, then, he started learning the traditional ways and soon realized, these ways were harmful and rarely worked. It propelled him to develop new techniques and learn from professionals who use science-based methods. As for Chetan Lavekar, he's a veterinarian, who experienced that most dogs he was treating had injuries resulting from poor training. This encouraged him to educate people about humane training methods. These two offers provide puppy training, obedience training, and even organize seminars.
Address: B14/2 BEST Nagar, Goregaon(West), Mumbai, Maharashtra 400104
Website: http://k9training.in/
Contact No: +91 9867570741
Email: info@trainingk9.com
Location on Google Maps:
Looney Tails by Hetal
Hetal is known for her patience with both the dogs and their owners. She is truly passionate about dogs, and she's willing to train all dogs regardless of breed and age. She offers pre-pet consultation, which is truly marvelous, and it has allowed numerous owners to make the right call when getting a new dog. She provides puppy training, obedience training, and guidance to first-time dog owners. Besides training, Hetal also does pet photography.
Address: 577, Amrut Smruti, Jame Jamshed Rd, Matunga, Mumbai, Maharashtra 400019
Contact No: +91 9769763331
Location on Google Maps:
The K9 Service – Dog Trainer/ Pet Sitter
This academy provides obedience training, puppy training, agility training, and socialization. As the name suggests, they also offer excellent pet sitting service. Apart from these two, they provide pre-pet consultations, which include all the dos and don'ts of owning a dog, in addition to guiding owners on what food to give, and how to raise a dog properly.
Address: Ciba India Road, Saibaba Complex Rd, Yashodham, Goregaon, Mumbai, Maharashtra 400063
Website: https://the-k9-service.business.site/
Contact No: +91 8286403445
Location on Google Maps: