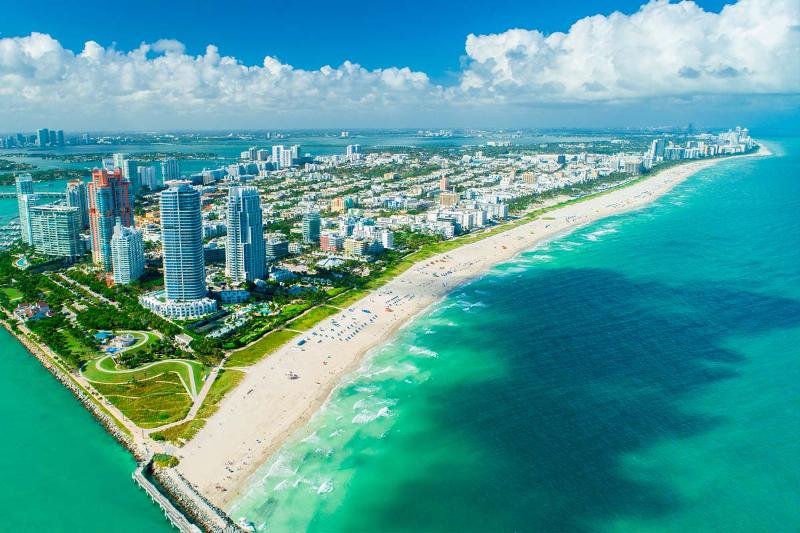 Florida doesn't need any introduction, this Southeastern state of the United States is world-renowned for its 826-mile-long accessible beaches, nightlife, and of course, alligators. Interestingly, alligator meat is quite common in this part of the world, and it is often referred to as the swamp chicken. Although Californians disagree, Florida produces some of the best citrus fruits in the entirety of the United States. Florida is a dog-friendly state with beaches, restaurants, hotels, and shopping facilities welcoming dogs. With such openness to dogs, it is also important that residents maintain this freedom, and that can only happen if the dogs are trained properly. Thankfully, there are amazing dog trainers throughout Florida that will help you learn how to main your hound an affectionate pooch.
Unleash Fido
With 200 positive reviews on Google Maps, this training center is a must for dog owners, they offer their services in Jacksonville and Tampa area. Unleash Fido trainers are certified and possess years of experience in dog training. They understand that it can be heartbreaking to see your beloved four-legged child becoming aggressive towards you, therefore, they specialize in behavior modification, and only use humane techniques to correct the unwanted behavior. Additionally, Unleash Fido creates specialized programs for each dog, and if you are uncertain of what program is right for your dog, then, you can always consult them about your dog. In addition to the previously mentioned service, they offer puppy training and different levels of obedience training. Furthermore, they also have a boarding service, though it is only available for dogs that have already trained with Unleash Fido.
Address: 6824 Phillips Pkwy Dr. S, Jacksonville, FL 32256, United States
Website: https://www.unleashfido.com/
Contact No: +1 904 849 8007
Email: unleashfido@gmail.com
Location on Google maps:
Central Florida K9
Owner and K9 commander, Rock Galloway has over 3 decades of experience in handling and training dogs, he has trained domestic dogs and service dogs. He also worked as an evaluator and judge for domestic, police, and sport dogs. With such broad experience and thorough knowledge about dogs, he can pinpoint the root cause of behavioral issues, and he trains dogs like a miracle. Rock's staff comprises 8 certified professionals, and all of them have been involved with dogs from their childhood. Their facility spans over 30 acres, which allows proper rehabilitation of dogs, and it is an amazing place for dogs, as they also provide boarding services. Central Florida K9 provides puppy classes, both basic and advanced obedience training, therapy dog training, and they train dogs for personal protection.
Address: 27101 County Rd 44A, Eustis, FL 32736, United States
Website: http://www.centralfloridak9.com/
Contact No: +1 407 926 8100
Email: centralfloridak9@gmail.com
Location on Google Maps:
Off-Leash K9 Training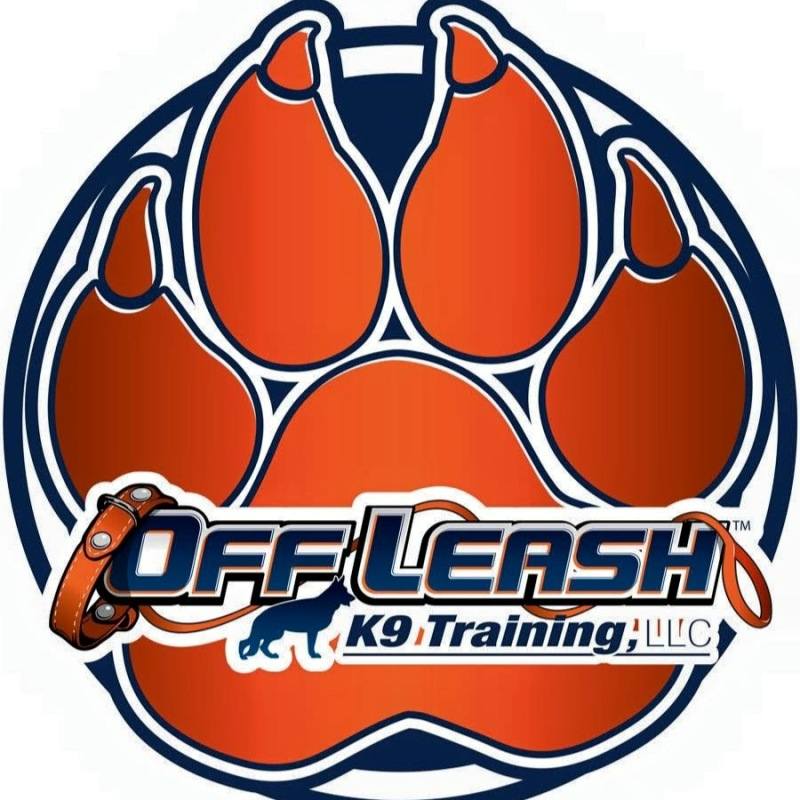 One of the most reputed and recognized dog training franchises in the United States, Off-leash K9 Training is an excellent choice for pet owners. For their Florida branch, they have appointed Nick Shalton as their lead trainer. Nick's life always involved dogs, especially K9 units, as his family has a long history of working in law enforcement, and he also joined the United States Marine Corps. After his service, he joined the Off-Leash K9 Training and got certified. Off-Leash K9 Training center provides consultations, basic and advanced obedience training, puppy training, in-house training, and behavior modification. They use an E-collar during their initial sessions, and they guarantee results.
Address: 462 Martin Rd #105, Palm Bay, FL 32909, United States
Website: http://olk9florida.com/
Contact No: +1 321 677 3177
Email: info@olk9florida.com
Location on Google Maps:
Natural Instinct Dog Training
With over 15,000 hours devoted to dog training, Gary Adams is quite experienced when it comes to training dogs. Gary noticed that other techniques while being successful, took painstakingly long, and even after the completion of the training, owners were unable to understand their dog, therefore, he developed a new technique by fusing dog psychology with traditional training. This method allows owners to communicate with their dogs like never before, which ultimately, strengthens the bond between owners and their dogs. Natural Instinct Dog Training provides its services both in-person and virtually. They teach foundation skills to puppies, obedience training for adult dogs, group training, and private training.
Address: 8073 Stone Rd, Apopka, FL 32703, United States
Website: http://naturalinstinctdogtraining.net/
Contact No: +1 407 607 9567
Location on Google Maps:
South Orlando Dog Training
One of the great things about this business that attracts many dog owners is that South Orlando Dog Training either provides in-house training or virtual classes, which means owners don't have to leave the comfort of their house to get their dogs trained. Trainer, Todd Campbell has been involved with dogs for many years, he has volunteered in many shelters socializing and training dogs. For his efforts, he even received the Orange County Citizen of the Year Award in 2015. Todd only uses positive reinforcement to train dogs, and he allows owners to build a deeper bond with their dogs. Moreover, he continues to expand his knowledge about dog training by attending seminars held by world-renowned dog trainers and organizations.
Website: http://www.dogtrainingorlando.com/
Contact No: +1 407 234 7343
Location on Google Maps:
On Command K9 Academy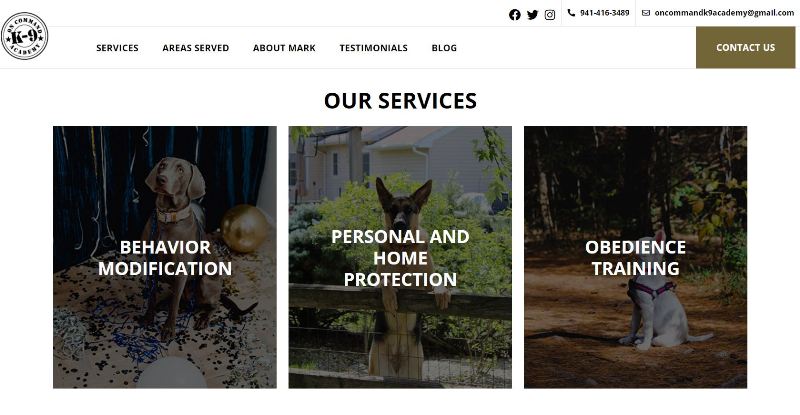 Similar to the previous academy, On Command K9 Academy provides in-house training, and they confidently state that they can train any dog. They also provide free consultation and evaluation, which is essential before jumping into training. The areas that are served by this business are Venice, Sarasota, Lakewood Ranch, Bradenton, Ellenton, Tampa, and Pinellas. On Command K9 Academy is owned and operated by Mark Jacobs, who has been involved in training, breeding, and showing rare breeds at AKC and UKC. He graduated from The United States and South Bay K-9 Academy schools for dog training. This academy provides behavior modification and obedience training along with providing personal and home protection.
Website: http://oncommandk9academy.com/
Contact No: +1 941 416 3489
Email: oncommandk9academy@gmail.com
Location on Google Maps:
AlphA and Omega Dog Training
AlphA and Omega Dog Training have a unique way of training dogs, they initiate the session by training the owner first. It may raise some eyebrows; however, they state that once an owner is trained, the dog is more likely to listen to them, which leads to a strong relationship and understanding. Additionally, they train dogs in the environment they are familiar with such as their owner's house, their regular park, or walk route. They have three locations in Florida, and they also sell their gear and accessories. They provide both on and off-leash training regarding obedience, agility competitions, and behavior modification. Another unique aspect of this center is that they only train one dog at a time for optimal results.
Address: 6465 142nd Ave N, Clearwater, FL 33760, United States
Website: https://alphaandomegadogtraining.com/
Contact No: +1 813 444 7699
Location on Google Maps:
Mind Your Manners Canine Training
Mind Your Manners was established in 2004 and since they have trained 2195 dogs. They truly are passionate about dogs, and they want to help owners in trouble, more than charging money because they offer a barter system for dog owners who are low on cash. Additionally, they regularly post about dogs available for adoption. Furthermore, they provide lifetime support to each dog that attends their Board & Train programs. They specialize in training service dogs, which just goes to show their expertise. When it comes to training, they offer puppy training, leash training, obedience training, and behavior modification.
Address: Sherertz Rd, Lakeland, FL 33810, United States
Website: http://www.mindyourmannersinc.com/
Contact No: +1 863 500 7869
Location on Google Maps:
DogSence Obedience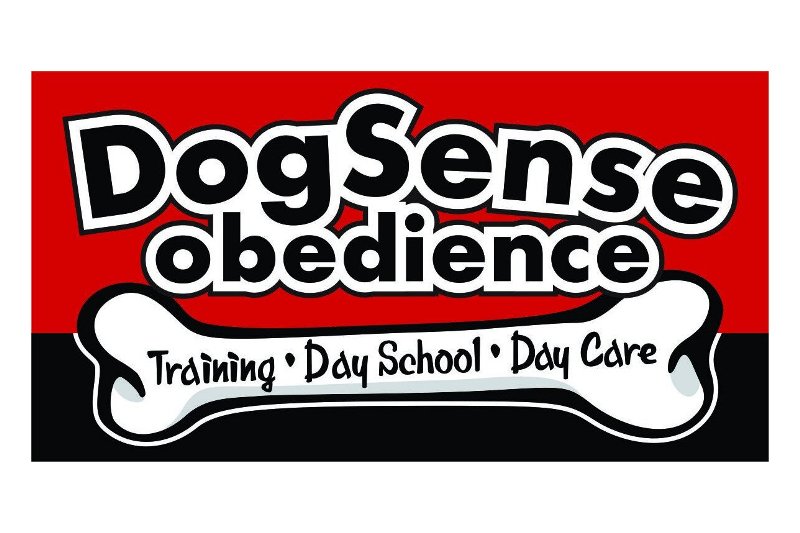 DogSence Obedience has been helping dog owners with difficult dogs for over 15 years, and founder, Debbi Snyder has been working with dogs since 1965. Being such an experienced trainer, Debbi understands that sometimes it can become monotonous and almost school-like for owners to understand each step of the training, therefore, she ensures that both the dog and the owner are having fun while learning. The main goal of Debbie is to minimize the number of dogs that are given up or returned to the shelter by training them to be affectionate and calm. DogSence Obedience provides obedience training of all levels, puppy classes, tricks classes, and AKC rally training.
Address: 2910 Drane Field Rd, Lakeland, FL 33811, United States
Website: http://www.dogsenseobedience.com/
Contact No: +1 863 647 4557
Email: help@dogsenseobedience.com
Location on Google Maps:
The Dog Man – Pro Dog Training