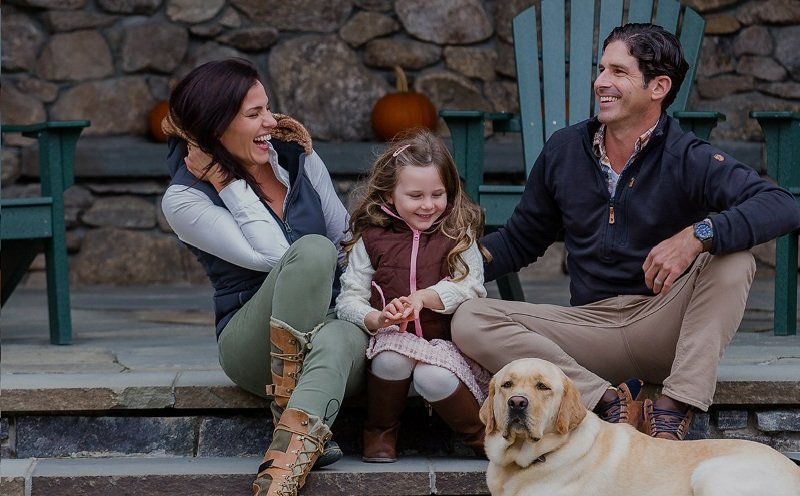 Traveling is an experience that not only relieves our minds from everyday stress, but also enlightens us about our world, and we get to learn more about various cultures. Unfortunately, visiting new places with a dog can be challenging, as you can never be certain if the hotels will provide accommodation for your pet, it is completely different from say, traveling with your family. Thankfully, this state of the United States is amazingly dog-friendly with plenty of hotels that cater to traveling dog parents.
Dog-Friendly Hotels in Vermont
Unlike some other places that only offer to keep your dog caged while you rest in your room, hotels in Vermont actually take care of your dog. [1]Visit Vermont
1. Stoweflake Mountain Resort & Spa
To begin with, this resort allows two dogs per family, which is truly a relief for people who travel with more than one dog. The historic village of Stowe, along with this resort, houses 30 shops, restaurants with award-winning wines, attractions, and picturesque mountains. As for the Stoweflake Mountain Resort, it is built over 30 acres of land, with a 5.3-mile-long Stowe Recreational Path nearby, it is quite popular with local dog owners. This path takes you through woods, meadows, and farms, a little bit of everything for your dog. Now to the Spa part of this hotel, it is an award-winning hotel for its Spa, therefore, you can bet you are in for a treat. Just like any other place, they have some rules regarding dogs on their premises, and you must call in advance to tell them that you'd be visiting with a four-legged friend.
View this post on Instagram
2. Manchester View
Upon visiting this place, you'll feel as if it was specially designed for dogs, not just the inn, but the entire town. Manchester View welcomes all dogs that are 40 pounds or under, and as you enter the room, you'll be delighted to see a water bowl, treats, and courtesy bags just waiting for your pooch. Additionally, there is plenty to do in the town from hiking, visiting pet shops to skiing with your four-legged child. Each room also offers wood-burning fireplaces, which is a delight in winters. Lastly, their spa is fantastic.
3.
Pointe at Castle Hill 
Looking for accommodation just like a home away from home? Then Pointe Resort is the best place for you, they offer cozy rooms with Spa facility which helps tremendously to unwind on a vacation. They have special packages for pets that include two queen-sized beds, and if you happen to own a cat, you are more than welcome to bring them over as well. There is also a ski resort nearby, along with local breweries that are pet-friendly as well. Additionally, you can also take a hiking tour with your fur child right from the resort.
4. Four Column Inn
As you enter this place with your dog, you'll feel like royalty because you'll be warmly greeted by the staff, and special treats will be provided to your dog as you check-in. Furthermore, the hotel provides dog necessities like water bowls, treats, and waste bags for your dog, so you don't have to worry about those. All dogs are welcome as long as they are 50 pounds or under in weight. After resting, you can head outside with your dog on the vast grasslands, or perhaps take a hike on the nearby trails. Overall, it is an excellent choice for dog owners.
5. Mountain Top Resort
Imagine 700 acres of private property, and your dog is allowed to run free on it with a spectacular mountain backdrop, that is Mountain Top Resort. A comfortable and quiet resort with just one road with little to no traffic, it truly is a great escape with your dog from everyday bustle and stress. Additionally, there are 40 miles of hiking trails that you can enjoy with your four-legged child. Just make sure you call them in advance for your booking, and you'll have a lovely time at this resort.
6. Golden Eagle Resort
Golden Eagle Resort is located in a beautiful location among the Green Mountains. This spot offers an indoor pool, grilling options, and a fitness center. As for your dog, it is a dream come true because as soon as you step out of the building, adventure awaits you, with access to nature trails that are off-leash, as long as your dog is voice-controlled. There are other off-leash areas nearby that hotel staff will be more than happy to tell you about, however, if you don't feel like walking your dog, the front desk will arrange a dog-sitting or dog-walking service for you.
7. Sterling Ridge Resort
Sterling Ridge Resort is not a single building but offers individual cabins with some distance in between them. You must call them before you visit, as these cabins are in high demand during the holiday season, and must be booked in advance. As you enter the cabin, you'll find dog kits that include water bowls, sheets, and towels. Furthermore, being situated away from the city, it offers many hiking trails that are sure to suffice any dog's exercise requirements. Another great thing about the Sterling Ridge Resort is that you can bring two dogs per cabin.
8. The Landmark Trust USA
You cannot have a hotel with a more American name. The Landmark Trust USA is a historic vacation rental, which was once a sugarhouse, now converted into a beautiful cabin, and interestingly enough, maple stands nearby the cabin is still used for sugaring in spring. Being situated on an apple farm, you can also go apple picking if you desire. You are allowed not one, but two dogs at this cabin, and there are plenty of hiking trails nearby for you to enjoy with your dog.
9. Basin Harbor Resort
Just like the Mountain Top Resort, this resort is built on 700 acres of private property, but as the name suggests, it is situated on a shore. There are plenty of hiking options available both on and off the property. If you happen to own a water-loving dog, then this is the best vacation spot for you, as you can allow your dog to dip in the Lake Champlain. You'll be offered Vermont-made biscuits that are truly delicious, additionally, dog-sitting and dog-walking services can be booked at the front desk as well.