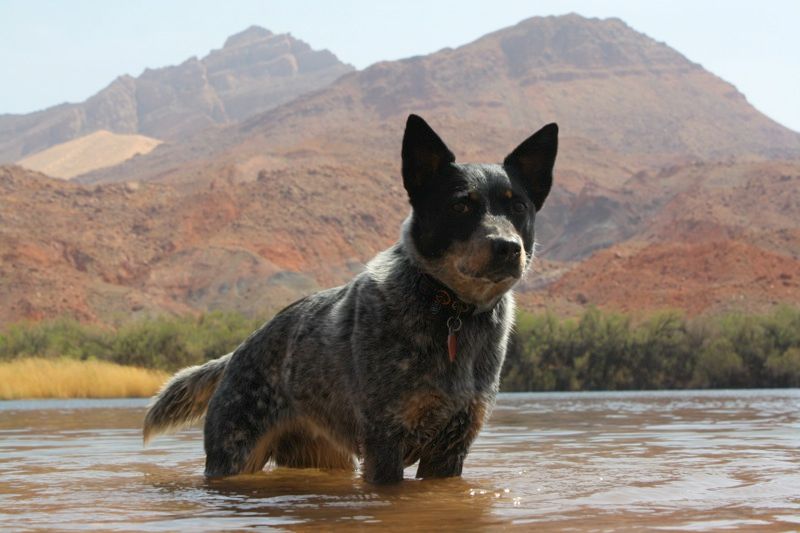 Feel like summers in your city isn't hot enough? Well, book a flight to the city of Tuscon, Arizona, where you'll feel like you are a part of the Wild West. Can't travel because of your adventure-loving dog, I hear you say? Well, Tuscon is a dog-friendly city that has plenty of fun activities for your dogs. Your dog will love it here unless they get so mesmerized by the Saguaros that they decide not to leave their side.
Best Dog-Friendly Hikes in Tucson
While Tucson houses a great number of hikes, not all are dog-friendly. It is best if you move towards the Southern end of the city because that's where you'll find all the great dog-friendly trails. [1]KGUN 9
1. Catalina Canyon Loop
This is a looped trail that is 3.7 kilometers long, and dogs are only allowed here from September to May. Depending on which side you begin your hike with your four-legged friend, either you'll be faced with a steep climb or a steep descend at the beginning or at the end of this trail. At the entrance of the trail, you'll find a beautifully done mosaic wall and sunscreen stations, which in such climate is essential. You'll also cross a creak about four times on this trail, and your fur child is more than welcome to take a dip in it. There is a $6 entry fee, but you can also purchase an annual pass if you plan to stay here longer. Just keep your dog leashed, and you'll both enjoy this easy hike.
2. Sweetwater Preserve Trailhead
Not only are dogs allowed on this trail, so are horses, and mountain bikes, therefore, it is easy to understand why you must keep your dog on a leash while strolling through this hike. This region is an accumulation of 5 trails that intertwine with each other, that range from 2.5 kilometers to 11.4 kilometers, so you can make it an easy walk or a challenging hike. In addition to the distance, be prepared for the change in elevation as well because it goes from 36 meters to 155 meters. However, there are no facilities for drinking water and washrooms, just make sure you bring your own water. Also, it gets quite crowded on the weekends.
3. Wild Burro Trail
Another beautiful and easy looped trail is located in Tucson. Just drive off the Dove Mountain Road, and you'll come across another dog-and-horse friendly trail. One unique aspect of this trail is the crested saguaros, these are quite mesmerizing, and one can end up staring at these plants for hours. It is on the longer side of the spectrum at 6.3 miles long. While you will find maps, water, and other crucial information at the entrance, on the trail you won't find such facilities. Of course, keep your four-legged child on a leash.
4. Madera Canyon Trail
This trail is located on the Southern East end of Tucson and is about 2.5 kilometers long, and as always you must keep your dog on a leash. Unlike other trails on this list, this one offers plenty of shade, so if you and your dog are not so fond of the Sun, this is the hike for you. There is a $5 entry fee for the day, and you can pick a map for the trail at the gift shop as well. Furthermore, there are 5 parking spots surrounding this trail, as this place is a huge attraction for bird watchers.
5. Butterfly Trail
A beautiful, and among one of the best trails on Mount Lemmon, this trail is 9.2 kilometers long (one way), and unlike the previous trial, it is completely free. As for the dogs, they must be kept on a leash. You will also come across a waterfall on this trail, which is a relieving sight on a hot summer's day. However, you will need to bring your own water, as there are no amenities on this trail. On this particular trail, one is encouraged to venture off on the unlabeled smaller trails, as you may find interesting sights such as the wreckage of a fighter plane.
6. Green Mountain Trail
A 7.2 kilometers long, treacherous trail that is relatively new is an amazing choice for dog parens. On this trail, you'll quickly climb up the mountain from the start, and once you reach a junction, it slowly starts to descend. Dogs are absolutely welcome on this trail, as long as you keep them leashed. A part of this trail also crosses a camping ground, so don't be surprised if you came across picnic tables and tents.
7. Aspen Loop Trail
As the name suggests a 4 kilometers long looped trail, offers spectacular views, meadows, and vegetation. You are more than welcome to hike on this trail with your four-legged friend, just have them on a leash. Just like other trails on this list, there are no amenities, so make sure you bring your own water and snacks. For a seasoned hiker, it is an easy trail, but for beginners, it can pose a challenge. Overall, it is a great trail to conquer with your dog.