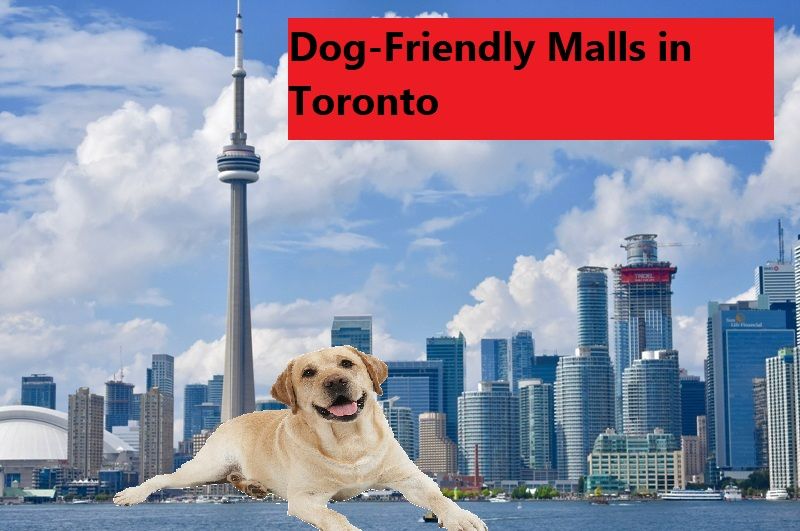 Being a dog parent, it becomes essential that you travel with your pet, especially if they suffer from separation anxiety. Although the world is changing and becoming more pet-friendly, finding places that cater to dogs can still be problematic. Toronto is a beautiful city, with its world-famous CN Tower, and strikingly beautiful skyline, but what is even amazing is that it is a dog-friendly city.
Best Dog-Friendly Malls in Toronto
While there are numerous dog-friendly stores and parks in Toronto, there are only 3 malls that allow dogs.
1. Manulife Centre
Whoever visits Toronto Downtown, they are always drawn to the Eaton Center, while that is an amazing place to be, it isn't dog-friendly. However, if you go deeper into the city, you'd come across an upscale mall, Manulife Center on 55 Bloor Street, West Toronto. It has underground parking to avoid unnecessary traffic. It doesn't matter if you are visiting this place to enjoy premium coffee, or just shop for books, this mall has everything one can ever need, mind you, you won't find stores here catering towards budget-friendly shoppers. As for your dogs, there is great news, dogs of all sizes are welcome here as long as you keep them on a leash, of course. Unless your dog is misbehaving, feel free to spend quality time with your dog in Manulife Center.
Dogs must be well-behaved.
Certain breeds may require a muzzle (must check with reception).
2. CF Shops at Don Mills
Not a budget mall by any means, but it is relatively less expensive than Manulife Center. It is located at 1090 Don Mills Road, near York Mills. This mall is for an avid shopper because they continuously change the available products, which isn't the case in other malls. Plus, it is surrounded by many other stores, and an institute, which means that CF Shops is always bustling with people, which is amazing if your pooch has an extroverted personality. Moreover, your dog will be mesmerized by the fountain outside. As always, keep your lovely dog on a leash, and enjoy the mall with them. While large dogs like Newfies and Great Danes are not welcomed, you can certainly take your Labrador to this mall.
Dogs are not allowed on the patios.
Large dogs are not allowed.
3. Vaughan Mills
Don't feel like visiting high-end malls that are out of your budget? Not an issue, we must work with what we have, and oh, do we have a great mall. Vaughan Mills is located at 1 Bass Pro Mills Drive, just off the Express Route 400 and Highway 73. Similar to CF Shops, this mall is busy as well, or at least, used to be prior to the Covid-19 pandemic. You'll see a lot happening here. This being a dog-friendly mall, you can take your pooch into the mall, while your dog might not be excited to see 40% off on shoes, it is a great place to take a breather when walking your dog in winter.
Dogs are not allowed on the patios.
Only small dogs are allowed.